Swedish Newspaper Launches Campaign to Find Refugee Who Wrote Love Letter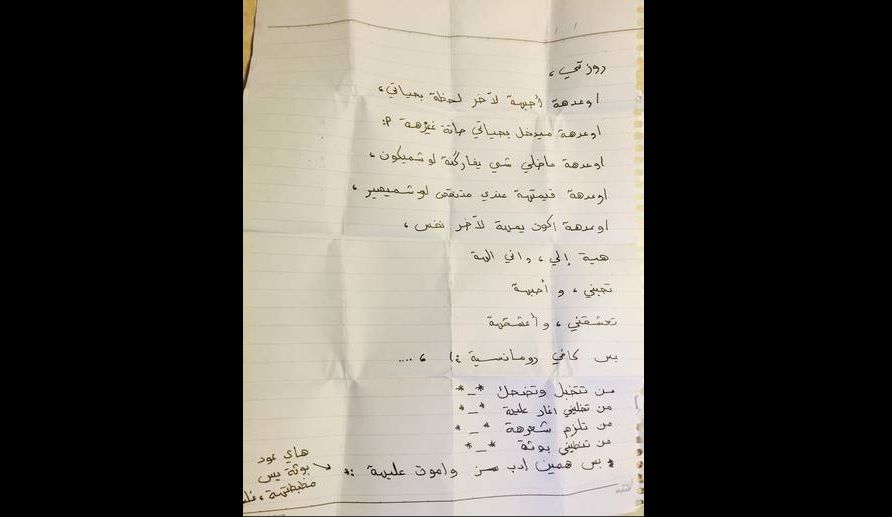 A Swedish newspaper launched a campaign on Monday to locate the owner of a love letter found on a beach in Greece, believed to have been written by a refugee.
A journalist working for Aftonbladet found the letter secured inside a waterproof bag washed up on the Greek island of Samos on October 29. Journalist Erik Wiman, who reports on refugees arriving on the island for the newspaper, believes that the letter, which is written in Iraqi-Arabic, was penned by a refugee.
The newspaper published an online appeal to find the owner and Wiman tweeted on Sunday: "Help us make these dark times a little brighter. Who wrote this letter?"
According to a translation produced by Aftonbladet, the letter, addressed to "My Rose," reads:
I promise you, I will love you until the last minute of my life.

I promise you, I will not let anything separate us, whatever happens...
The letter is currently held in the tabloid's office in Stockholm. The letter is signed by Hamody, a nickname often used for Mohammed or Ahmad.
According to the United Nations High Commissioner for Refugees, 820,000 refugees fled across the Mediterranean sea to reach Europe after fleeing conflict and war in 2015.
Of this number, 670,000 refugees arrived on the Greek islands in the hope to travel farther into Europe.