Reggie Bush Is Reportedly Suing the City of St. Louis After Suffering Season-Ending Injury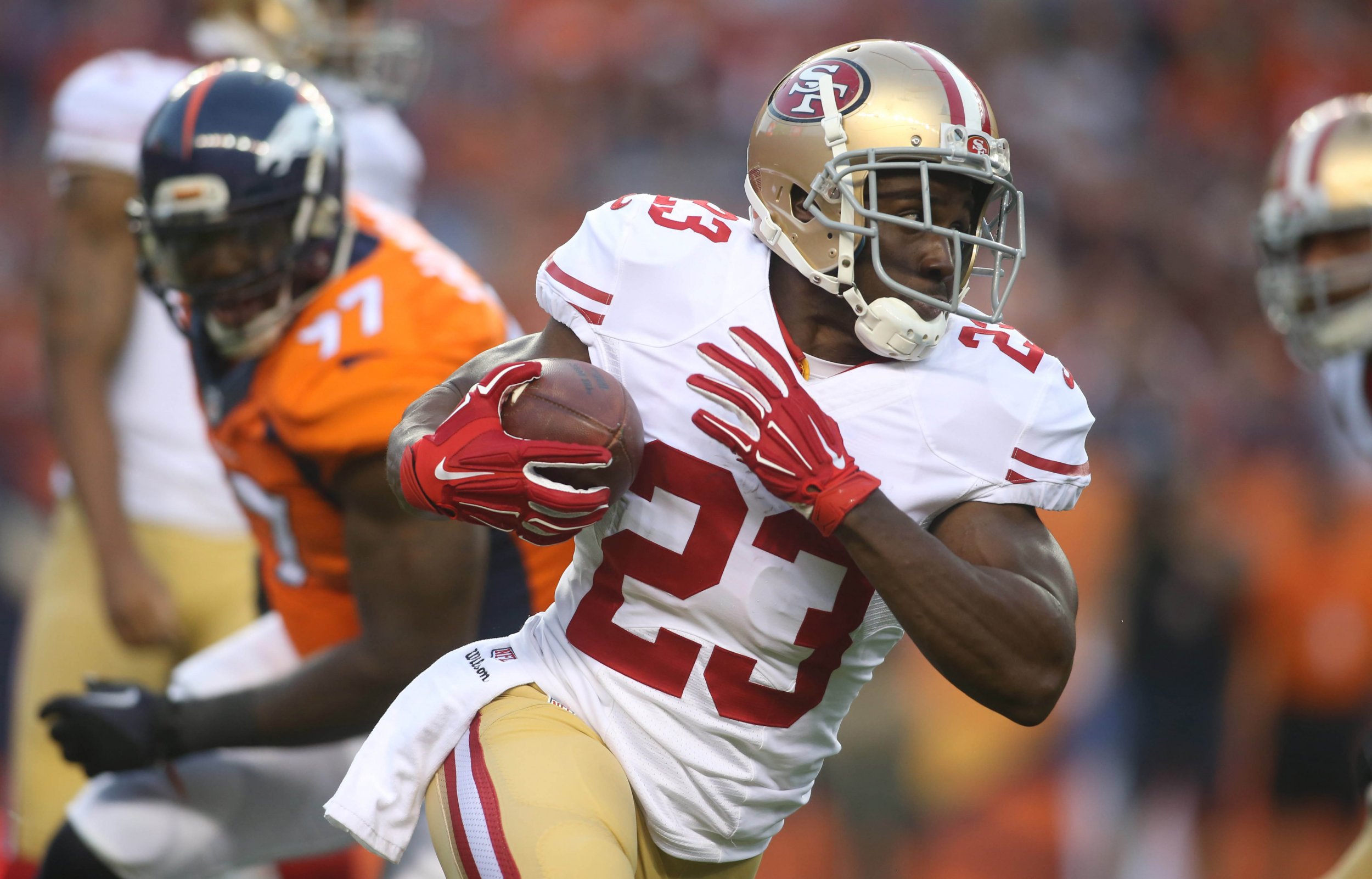 On November 1, San Francisco 49ers running back Reggie Bush injured himself during a game against the St. Louis Rams. The injury was diagnosed as a torn MCL, which means Bush's season is over. Now, the former Heisman Trophy winner is reportedly suing the city of St. Louis, which owns the Edward Jones Dome, where the game was played.
Suing the owners of a stadium you injured yourself in may seem ridiculous, but Bush actually looks to have a pretty good case. The incident occurred when Bush was attempting to slow down after running out of bounds. Slick concrete surrounds the playing field, and when Bush reached it, he lost his footing. It was immediately apparent that he had injured himself, and he was soon carted off the field.
A week before Bush's injury, Cleveland Browns quarterback Josh McCown slipped on the surface while, like Bush, trying to slow his momentum after running out of bounds. He crashed into the wall, injuring his shoulder.
After the injury, Rams coach Jeff Fisher said the team was in talks with the NFL about how to make the stadium safer, but that's not going to heal Bush's knee. The injury is potentially career-ending for the veteran running back, now 30 years old, who has had difficulty staying healthy throughout his career. His lawsuit will seek gross negligence from the city of St. Louis, which owns and operates the Edward Jones Dome through its Sports Authority and Convention Bureau. Regardless of what comes of the suit, we have a feeling the city might be putting some carpet down in the near future.