Regina Hall admits she didn't realize how "haunting" and "uncomfortable" her new movie Master would turn out to be.
The 2022 Academy Awards host stars in the movie, which is coming to Prime Video on Friday, March 18. Written and directed by Mariama Diallo, the part-drama, part-horror film follows the experiences of two African American women at a predominantly white college in New England.
Hall spoke to Newsweek about her experiences making Master and how the cast persevered despite a huge COVID-related setback. She also looked ahead to her Oscars hosting gig later this month.
Making Master
Hall plays Gail Bishop, an educator who has been made the first Black master at the fictional Ancaster College in New England. At the same time, young Black student Jasmine Moore (Zoe Renee) arrives for her freshman year, but a combination of white naivety, teen drama and a potentially haunted dorm room makes it a very uncomfortable experience for her.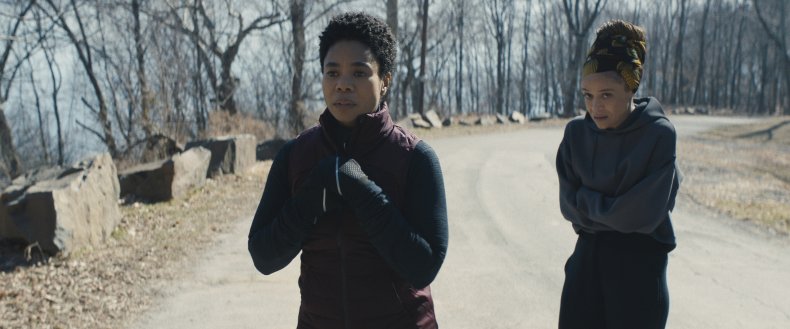 With so many genres at play, Hall admits she wasn't sure what to expect once the movie made it to the big screen. "In its entirety it was a little more haunting than I had assumed it would feel," she told Newsweek. "It felt different to experience how uncomfortable the movie is."
The uneasiness portrayed on screen, particularly when it came to racial tension, was somewhat of a shock to Hall, who says she didn't encounter that on set.
"When you're shooting it, you've got Mariama our director, obviously she's black, we've got our DP Charlotte, she's white, and the crew is of all races. So you don't feel the discomfort that you're creating, because that's not the world you're actually living in."
Master does directly address the topic of race as one of its main themes, and Hall hopes viewers will be wiser for having watched it. "I think we're just reminding people what it does feel like to feel 'other' in a place. That can be can be anything like gender, age, race, sexuality, cultural. There's so many ways that, as human beings, we may be unconscious of how we are making someone else feel."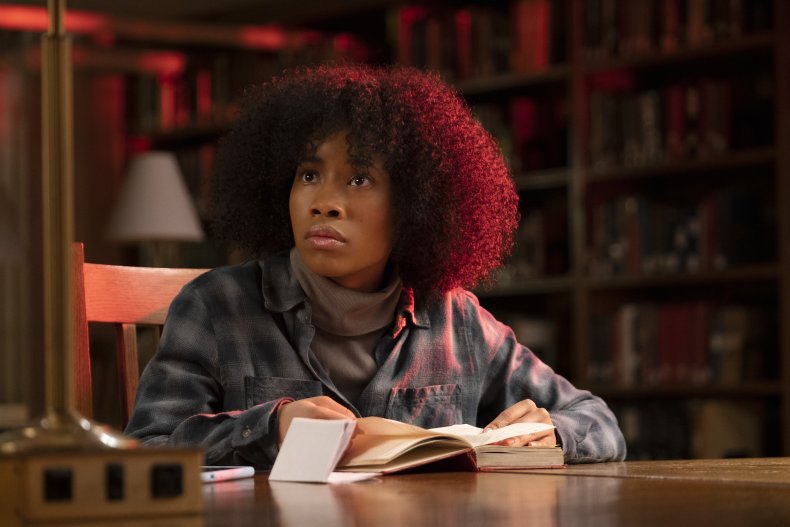 Huge Delays
Amazon Studios actually began production on Master in March 2020. Filming had to stop when COVID restrictions were put in place and America went into lockdown. The cast and crew didn't return to continue shooting Master until January 2021.
"I think by then the film had expanded so much because that feeling of isolation that happened in the film was actually happening in real life," Hall commented. "We all thought 'Oh in two weeks we'll be back' and we didn't quite realize what was happening.
"So many people got sick, some almost lost their lives from our set. So when we came back with all our masks and shields, that layer of intimacy that we had before became different," she said.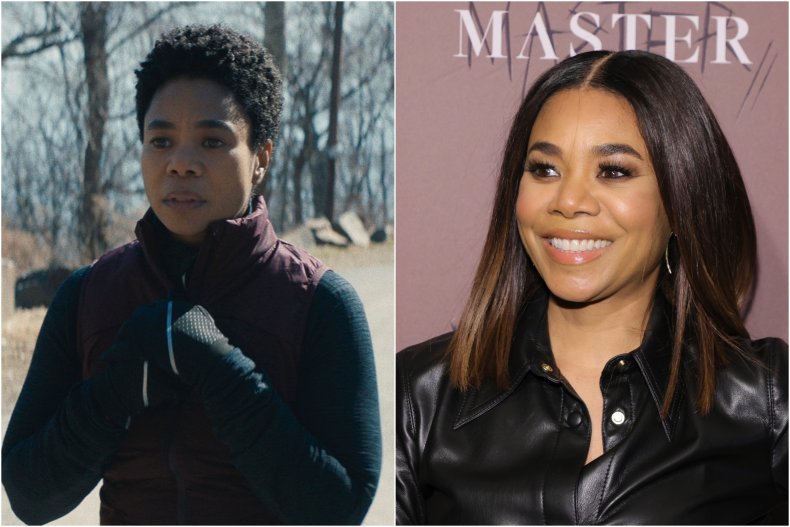 Since a lot of the movie was shot almost a year apart, the scenery was looking different as the 2021 weather was harsher than 2020's. "We had to reshoot a lot because the winter before was milder and now there was snow on the ground, so in order to make some scenes match we had to reshoot them to make it match the colder winter.
"It was very exciting to actually say 'We did it' and it's so wonderful that Amazon supported the film from the first half." Hall added, "I thought they were going to maybe say, 'yeah, it's a wrap'. But they were like, 'No, we're gonna finish it'."
Hosting the Oscars
While she may have her own movie out, Hall will be celebrating all the films from the past year by hosting the Academy Awards on Sunday, March 27, alongside Wanda Sykes and Amy Schumer.
She previewed the event with Newsweek and shared her excitement for what's to come. She said: "On the night of the show we really just plan to have a lot of fun, to celebrate film."
Hall also revealed how she'd already contacted a four-time Oscars host for advice.
"I have spoken to Whoopi [Goldberg] briefly and she's always great and so generous with wherever she can help."
Before her Academy Awards gig, you can catch Hall's latest performance in Master, launching on Prime Video on Friday, March 18.