Regina Spektor on Returning to Russia and Loving the West Wing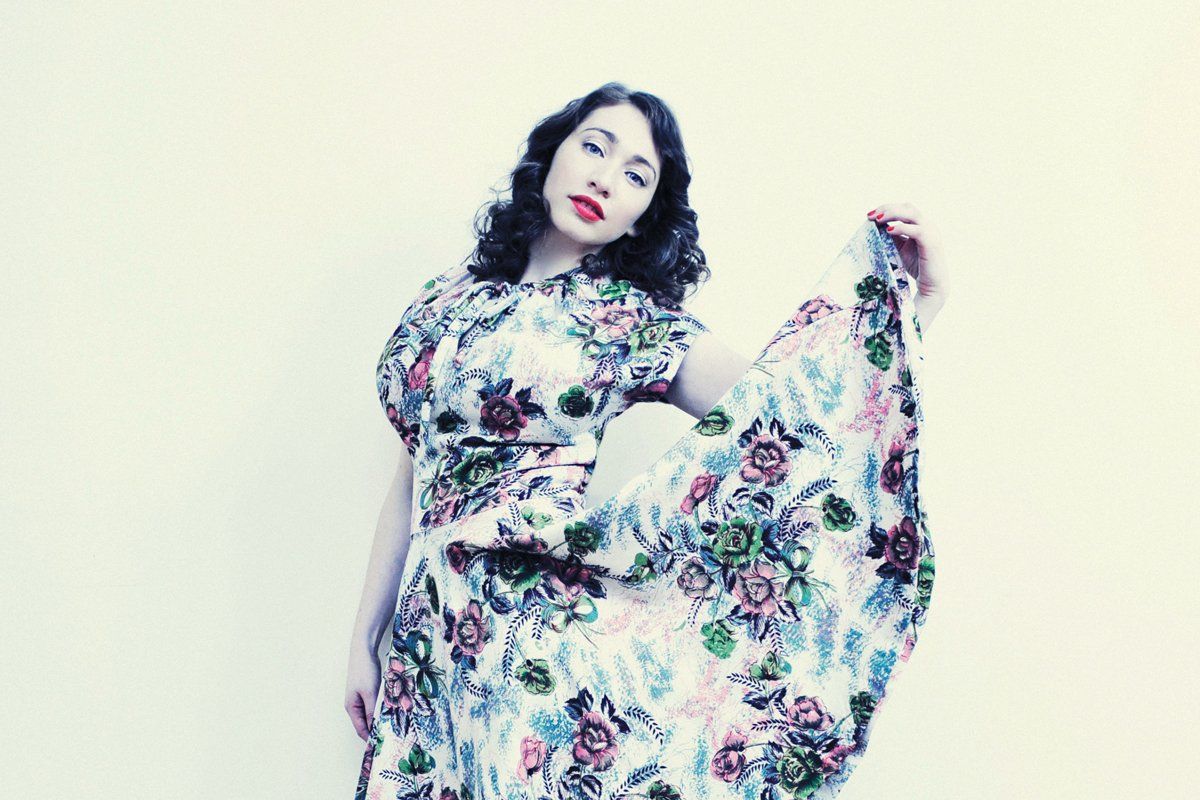 For a 32-year-old, Regina Spektor has done a lot of living. At 9½, she emigrated from Moscow to the Bronx with her family, and she has toured all over the world, including Japan, Australia, and South America (not to mention a stop at the White House). In a rehearsal space in midtown Manhattan, the pop singer talked about her upcoming return to Russia, the problem with memory, and her geriatric sense of humor.
It's a big spring—you're finishing one tour, starting another, and you're releasing your sixth album.
It's been a little crazy. I just came back from a tour opening for Tom Petty. Then I got home, jumped right into work, played Boston yesterday, and got home at 5:30 in the morning. Tomorrow I'm playing Philadelphia. It's really good and I'm excited I get to put out a record, but sometimes I wish I could just clone myself and stay home and watch Netflix.
What's in your queue?
I love Fellini, Woody Allen. Luckily, it's over now, but for a while my life was totally taken over by The West Wing. I met Aaron Sorkin and I flipped out on him. I was like, "Oh my God, I love you." I watched all the episodes. I never knew about it when it was on the air. Now I think it's the best show that ever existed on television.
This summer you're going back to Russia for the first time in 22 years. Why has it been so long?
A combination of circumstances and opportunity. For a while, you couldn't go, and even if you could, my family didn't have the money. That was true for years. Then, when we did have the money, there were other things, like college. And if you're going to have one family vacation, maybe it's not going to be the intense, emotional one. Maybe you just want to go to New Jersey and sit on the beach. Because so much time went by, in my mind it became this very distant, complicated place. I started getting scared that all my memories would go away if I went there.
You felt your new memories would erase the old ones?
My whole ambivalence has been that you remember things one way as a child and when you look at them as an adult, it replaces them. I want a signed guarantee saying, "Your previous memories shall remain untouched and unharmed. We will catalog every one and you will have just as many." But memory is its own narrative. Even if 50 people saw the same thing happen at an intersection and they went home and wrote about it, their stories would all be different.
Your Russia is that of your parents, not so much the country as it currently is.
There are billboards there now. People weren't wearing clothes with brands on them when I left. It's a different place. If I were talking to a person my age, I don't know if I would understand any of the slang. My sense of humor is that of a 60-year-old. Which is awesome, because I like those people more anyway.
Spektor's sixth album, What We Saw From the Cheap Seats, is out May 29.