Regular COVID Checks for Those in Need is a Bipartisan, Common-Sense Idea | Opinion
This year already bears an ugly resemblance to 2020 for millions of American families and businesses. It's dejá vu all over again—with job losses, economic hardship and no clear light at the end of the tunnel. Despite Congress passing additional relief in December, too many people in our states and across our great nation are barely hanging on or have been swept over the cliff by an economic tsunami.
While there are many issues that divide Democrats and Republicans, there is one thing both parties should agree on: Congress must pass more financial relief that is specifically tailored to those still struggling to make ends meet, including more direct cash payments to individuals and families.
This pivot from Congress's previous approach to COVID-19 relief is not ideologically liberal or conservative. It is a common-sense change that will ultimately make it easier for all Americans to emerge from this global economic nightmare with a fighting chance at the American Dream. President Biden has proposed another direct payment for individuals, which would be an important and positive start.
While few Americans have gone untouched by the COVID-19 pandemic, it is undeniable that its economic impacts have not affected us all equally. While the stock market surges to the benefit of many, a growing number of hourly wage earners and working- and middle-class Michiganders, Louisianans and their families across the country are falling further behind.
If you earn less than $30,000 per year in one of our states, the chances are high that you're still out of a job or are underemployed compared to your neighbors in the top half of the income spectrum. One year into the pandemic, more than half of Americans are having a hard time covering normal household expenses. If you make less than $50,000 per year, the odds that you're still having trouble covering expenses go up to at least 70 percent. Tens of thousands of hospitality workers across Michigan and Louisiana, for example, have been laid off, had their hours reduced or worse.
Last March, as the impacts of the pandemic intensified, many families were buoyed by bipartisan support from the federal government in the form of one-time $1,200 checks and expanded unemployment benefits. It especially helped those at the greatest economic risk keep their heads above water, cover the essentials and boost local businesses.
But as that dried up, too many were left wondering how they would pay rent or keep the heat on. The relief Congress passed in December is too limited. A $600 check doesn't cover the median housing cost in either of our states, and experts estimate those checks would last less than 12 days in large cities like Detroit.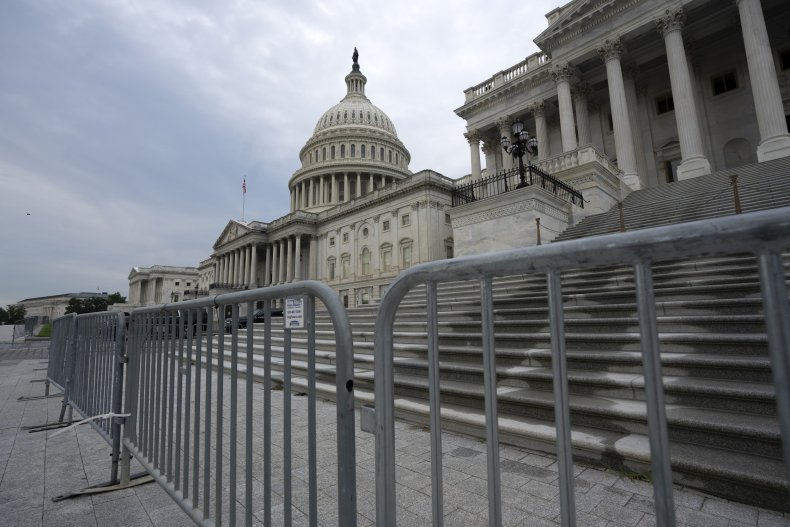 At the same time, jobs aren't recovering as fast as people need them to; unemployment claims increased in both our states at the end of last year. Some workers have been out of work for so long that they don't qualify for unemployment benefits, and others are left out altogether.
And while previous rounds of direct payments were incredibly successful, many high-income households that didn't need the help simply put their checks into savings. This time around, we must invest those dollars into the families we know are still struggling and have the least ability to sustain the economic punches that are being thrown at them. Doing anything less will only ensure greater economic misery for more people over a longer period of time, and force consideration of additional aid measures for those in need far into the future.
To prevent our recovery from being prolonged and uneven, Congress must pass more relief right away—including an extension of unemployment insurance, more state and local aid and recurring stimulus checks targeted to those who need them the most.
Recurring direct checks, targeted to families in the bottom half of the income spectrum, will produce the best return on investment—putting money in the pockets of those who the data show will spend it to spur the economy, hastening the recovery and making sure we don't leave working families in Michigan and Louisiana behind.
A new round of $1,400 checks, targeted to the lowest earners, would add another $4 billion to Louisiana's economy and $7.5 billion to Michigan's—and families would see an average of about $2,300 in their bank accounts in a matter of days. Direct payments are the fastest and most impactful way to put money into the pockets of hard-working people, an action supported by majorities from both parties: 77 percent of voters nationally support direct cash payments.
Economic conditions for families in our states are worsening. That's why we're calling on the new Congress to pass a stimulus package that includes recurring direct payments for low- and middle-income households that need it the most.
States like Michigan and Louisiana are doing everything we can to help our own, but we can only do so much. The clock is ticking. The need is real. The time is now. We need the federal government to meet this crisis with a right-sized response that meets the needs of families.
Garlin Gilchrist, a Democrat, is the Lieutenant Governor of Michigan. William Nungesser, a Republican, is the Lieutenant Governor of Louisiana.
The views expressed in this article are the writers' own.