Regulators Must Allow Crypto to Reform E-commerce | Opinion
Crypto evangelists tell us that crypto will overturn the global financial system. Crypto sceptics believe that it is nothing more than a Ponzi scheme. They're both wrong.
Instead of swinging between utopian and dystopian extremes, individuals, businesses and regulators should focus on what crypto technology can do now to improve our lives. It could, for example, provide a global, borderless and (almost) fraud-free transaction platform for e-commerce payments. This would deliver huge economic benefits, and humanitarian and development gains for remote workers in the Global South.
That would be a welcome alternative to the outdated online payment systems we have today, which are expensive, inefficient and often don't work across borders. After seven years running e-commerce businesses around the world, I know just how much impact instant, free and secure transactions could have—both for businesses and remote workers globally.
Services like PayPal and Stripe, while revolutionary at their time, are not fit for today's e-commerce world. The freezing of funds, expensive transfer fees across borders and difficulty accessing the traditional banking system is keeping many would-be entrepreneurs out of the game.
The polarization of the crypto debate is preventing us from recognizing its most realistic and beneficial use case today: facilitating easier online payments. While not world-changing, it would certainly be life-changing for small businesses and freelancers.
That's a bigger group than ever before. New business creation in the U.K. and the U.S. has gone through the roof, and many of these are e-commerce businesses. Yelp reported 516,754 new business openings in 2021, an 11 percent increase each year.
Many of those are online businesses. They are likely to be bound by the shackles of traditional payment providers like Stripe and PayPal.
Those shackles can be fatal. As an e-commerce expert, I have worked with many businesses who have had their accounts frozen for opaque reasons, with little to no customer service.
And when those platforms do work, they are expensive. PayPal has a 5 percent international fee. Payments also can take a week to be processed—too long if you are a freelancer in Manila or Dhaka who needs to buy groceries.
Crypto is designed to be borderless, with almost zero transfer fees (within, or across, borders). The "B-commerce revolution," or e-commerce based on blockchain, is already underway.
Sites like LaborX operate much like Fiverr or Upwork, however all payments are made through cryptocurrencies. For both the business and the freelancer, the traditional payment problems are overcome; funds arrive instantly and with a fraction of the fees.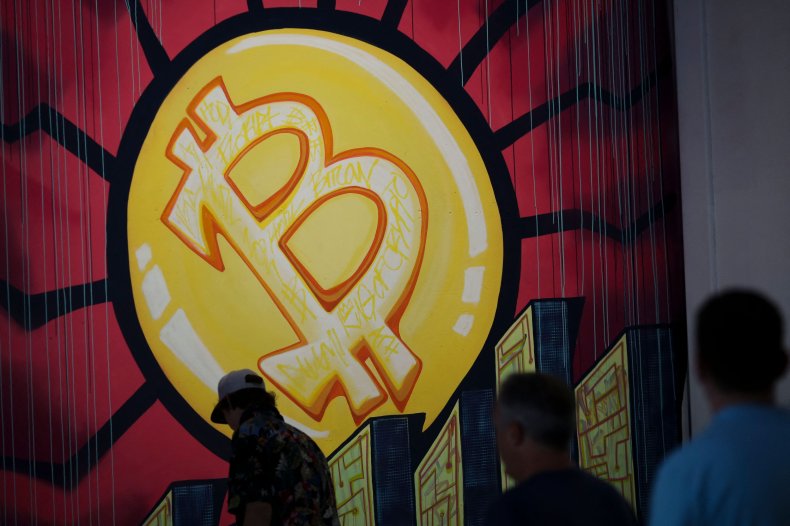 All this will become even more vital as remote work, and the "work from anywhere" movement, become the norm. Traditional payment methods limit where a new business can employ or pay someone. Slow payments, high fees and capital controls mean it makes more sense to hire individuals domestically.
A crypto payroll could solve all this—if it becomes a mainstream, bonafide payment method.
Most of all, more crypto payments can revolutionize e-commerce in the developing world. Africa has seen an explosion of shoppers since the pandemic; Kenya and Ghana have both seen an increase of 79 percent in online purchases. By 2025, growing access to the internet has been predicted to contribute $180 billion to the continent's economy.
But 57 percent of Africans do not have a bank account, excluding them from the global financial system. They do have internet connections, however. With crypto payments, you effectively have an instant bank account; you don't need to walk dozens of miles to a local branch. This has the potential to create many new business owners and many more customers, simply through the power of decentralized payments.
Cryptocurrencies are by nature border-blind. This means that the businesses that use them will become so too. The indomitable rise of Kenya's M-Pesa, a mobile-based payment platform with over 14 million users, shows just how much global demand there is for bankless payments.
Just as PayPal ushered in a whole new era of online payments, cryptocurrencies could welcome in a new era of instant, borderless and cost-effective payments—especially in e-commerce.
That would be a win for the new wave of startups in rich nations, and the millions of solopreneurs and remote workers in the world's poorer places.
For us all to benefit, regulators need to see beyond the fear of the unknown, and focus on the upside. Twenty years ago eBay's "decentralized e-commerce" seemed like the Wild West, and a danger to consumers. It was allowed to grow and develop.
Today, crypto's "decentralized finance" seems just as scary, especially when its biggest fans claim that it will change the world as we know it. Amazon and eBay didn't kill brick and mortar retail, but they did improve retail overall, in their own way.
We should allow crypto to do the same, before we decide if, and how, we regulate it.
Dominic Wells is CEO of Onfolio, a platform to enable investors to profit from online businesses.
The views expressed in this article are the writer's own.