To Rein in Biden, Look To Florida's Example | Opinion
President Joe Biden's regulatory assault on American families is easily the worst in American history.
It's driving up grocery prices, utility bills, and the cost of everyday life, leaving people paying a lot more while getting a lot less. If Republicans truly want to fight back, they should look to the states for inspiration—especially our home state of Florida. The Sunshine State is rolling back red tape at a record pace, thanks in large part to a unique policy that empowers lawmakers to block new mandates. Republicans in Congress should rally around a similar law to stop President Biden's rule by administrative fiat.
Compare what's happening in D.C. to what's happening in Florida.
At the federal level, President Biden proposed and enacted new regulations costing a staggering $201 billion in his first year alone. That's more than three times the burden imposed by President Barack Obama over the same timespan, and 40 times that of President Donald Trump.
In his second year in office, President Biden shows no signs of slowing down. He's dictating everything from the cars we can drive to the lightbulbs we can buy. If anything, the president's spree of red tape is only going to grow, especially if Republicans retake Congress this November. He'll use what President Obama famously called his "pen and phone" in ways no chief executive ever has before.
Compare that with what's happening in Florida.
The Sunshine State proposed the lowest number of regulations in modern history last year, according to new research from the Foundation for Government Accountability. It follows years of regulatory repeal and relief by governors and lawmakers alike.
This sustained progress puts Florida well ahead of its competition. California now has more than twice as many regulatory restrictions. New York has about 75% more, and Illinois 65% more. Even Texas has a larger regulatory burden than Florida. The chasm between these states is set to grow even deeper. The overall number of regulatory restrictions is still falling in Florida; it's growing in nearly every other state.
Why is Florida cutting red tape so quickly and effectively? One of the biggest reasons is a 2010 law, passed over then-Gov. Charlie Crist's veto, that says the state legislature must approve all rules that cost $1 million or more over five years. If lawmakers don't affirmatively approve such a regulation, it doesn't go into effect. This policy ensures that the people's representatives have a say on new mandates.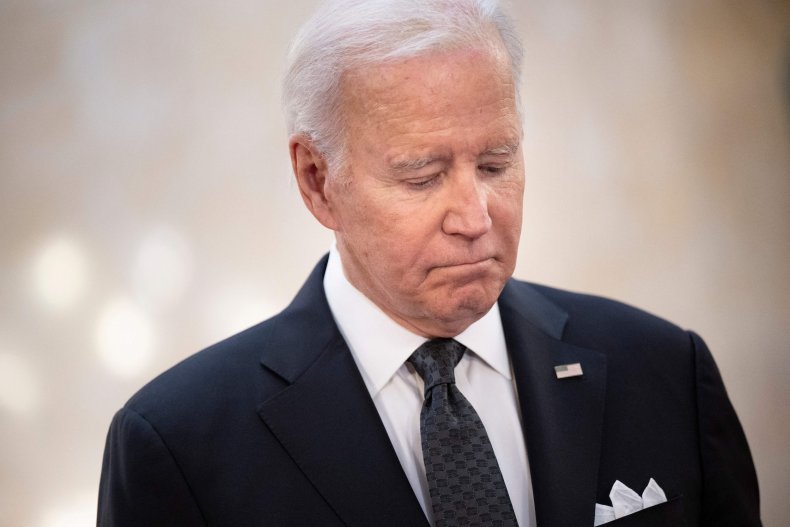 Unsurprisingly, lawmakers have stopped new mandates that would jack up costs on Florida families. That includes stopping a proposed rule this year from the agriculture commissioner to ban styrofoam in grocery stores, saving families from higher costs.
Florida's policy is the definition of common sense—but the federal government takes the opposite, and nonsensical, approach. President Biden can force Americans to pay hundreds of billions of dollars in higher regulatory costs because there's no real check on his administration's ability to propose new rules. Congress gets no say in the matter, even though the Constitution invests the House and the Senate with sole lawmaking power. Lawmakers are bystanders when they should be referees.
At the start of the current Congress, one of us (Rep. Cammack) introduced a federal version of Florida's law. It's called the REINS Act and it requires the House and Senate to vote on all federal regulations that impose at least $100 million in costs annually. This policy would have given Congress the chance to stop a significant portion of President Biden's regulatory spree; it would have put Democrats in the tough spot of voting for mandates that make prices higher and life more painful for working families.
But the current REINS Act wouldn't necessarily have stopped all the president's use and abuse of the federal bureaucracy. Like Obama before him, President Biden has also relied on executive orders and agency "guidance," including the recent 25% boost to food stamp payments. This approach has the de facto effect of regulation absent formality, meaning Congress couldn't always vote to stop it.
We're therefore partnering to introduce an expanded version of the REINS Act to close this loophole. If this policy is enacted, Congress will be required to vote on essentially every major action coming out of the executive branch. By stopping new mandates like President Biden's, lawmakers could save Americans untold billions of dollars, and even help tame runaway inflation in the process. Most important, it will put citizens back in the position of holding accountable their duly elected representatives—not unelected bureaucrats.
Florida proves this policy works. The state's economy is booming, with new residents moving here every 50 seconds and 1,800 new start-ups setting up shop every day. The state's light touch on red tape, driven by the governor's and lawmakers' willingness to stop costly new rules, is undoubtedly contributing to the Sunshine State's ever-brightening outlook. Republicans in Congress should fight to bring that approach of accountability and affordability to Washington, D.C.
Kat Cammack represents Florida's Third Congressional District and serves on the House Agriculture Committee. Tarren Bragdon is president and CEO of the Foundation for Government Accountability and resides in Naples, Florida.
The views expressed in this article are the writers' own.