New Orleans Rapper GameOva Reedy Arrested After Sending 5-Year-Old to School Alone in Ride-Share Car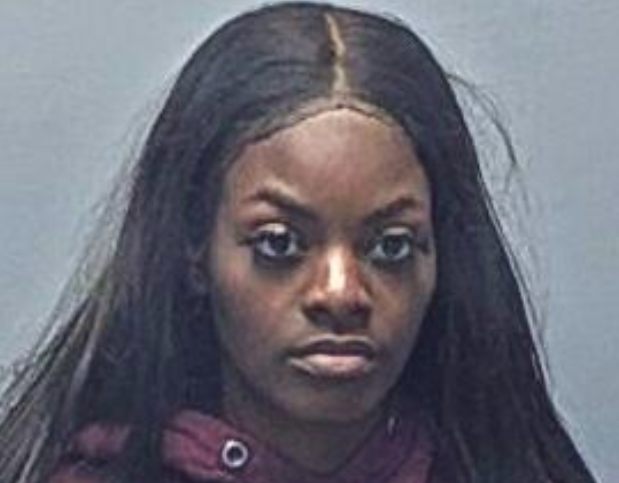 A New Orleans rapper known for a 2017 viral hit was arrested on a child desertion charge this week after sending a 5-year-old alone in a ride-share car, police said.
Reiona Oliver, of the 2300 block of 4th Street in New Orleans, was booked April 23, St. Bernard Sheriff's Office official James Pohlmann said in a release. The 27-year-old woman is better known under the moniker "GameOva Reedy," local media outlet WWL-TV reported.
Police said Oliver put the child into a ride-sharing vehicle from a home in East St. Avide and told the driver to take the youngster to a school in New Orleans. She allegedly said she would not be riding along. Instead, the driver brought the child to a sheriff's office shortly after 9 a.m.
According to the media release yesterday—also posted to Facebook—the driver said he told the woman that he could not take the child in the vehicle without an adult, but was ignored. "The driver said the woman went back into the residence and did not return," officials noted.
Oliver was taken into custody and booked into St. Bernard Parish Prison. She later posted on social media the driver had charged her for the journey, Big Easy Magazine reported.
A criminal history check conducted on the musician revealed that she had two outstanding warrants out of Jefferson Parish for traffic violations, police said in the release.
The Advocate reported the charge of child endangerment is considered a misdemeanor in the state of Louisiana. It can result in up to six months in prison, the newspaper added.
WWL-TV reported a now-deleted Instagram video on an account believed to be linked to Oliver contained a video of the woman saying she used the Lyft application because she had not been feeling well at the time and believed it was OK for the child to be in the vehicle alone.
Oliver released a viral tune back in 2017 that inspired an online craze eventually dubbed the #ForTheD challenge, TMZ reported. The hip hop faze was first kick-started by a track called "FreeStyle"—which has since attracted more than three million views on YouTube.
TMZ reported that Oliver later spoke out online after popular musicians including Cardi B, Tiffany Haddish and Erykah Badu released their own versions of the challenge to the internet.
In a video at the time, Oliver branded herself a "trendsetter." But she went on to say: "I haven't received extra benefits from this song whatsoever, not a single dime, no endorsements or anything. I am highly upset because I am not getting the credit that I deserve… I am loving the fact that celebrities are doing it… I just want them to know where it came from. That's all."