Experts Reveal How You Can Rebuild Broken Trust in Your Relationship
The consequences of broken trust and betrayal can be devastating, research has shown. Many can relate to that sinking, gut-wrenching feeling that comes with broken trust. But after the initial shock and pain settles, is it possible to fix a relationship when the trust has been broken?
Meredith Waller, a licensed clinical social worker (LCSW) and the owner of Rooted Wellness Counseling in Boulder, Colorado, told Newsweek: "Trust is a form of vulnerability which can develop when we feel someone is reliable, honest, well-intentioned, and that their behavior consistently matches their words."
When we trust a person, we open ourselves up to the possibility of being hurt or disappointed, the therapist said. Every person has their own requirements for what they need to observe or learn before they can feel "fully secure in trusting someone else," said Waller, who is also a certified clinical anxiety treatment professional.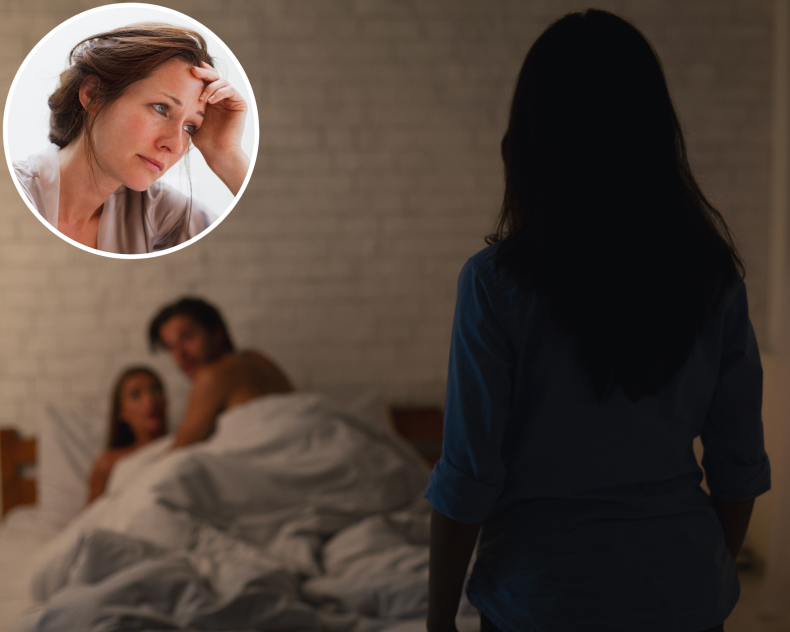 Betrayal can be "traumatic and cause considerable distress" as well as "mental contamination," with the betrayer often becoming the source of contamination, according to the December 2009 study in the peer-reviewed journal Behaviour Research and Therapy.
The effects of betrayal can include the following, which can "produce life-altering changes," according to the study:
Shock
Loss and grief
Morbid preoccupation
Damaged self-esteem
Self-doubting, anger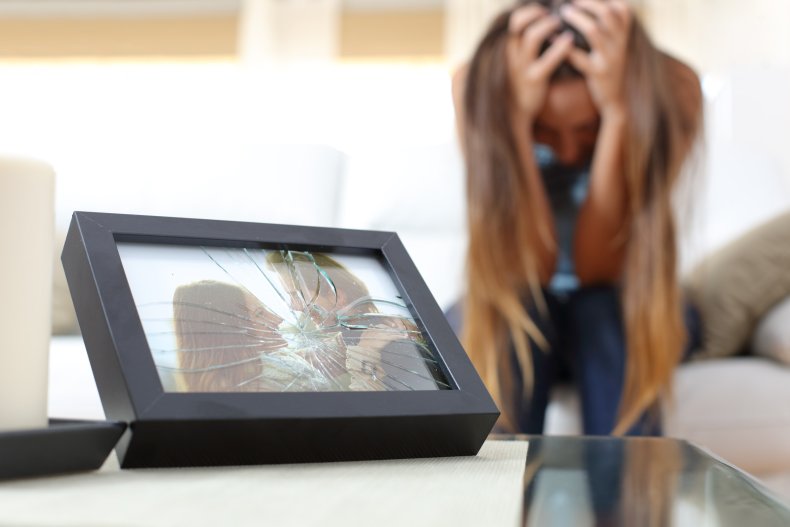 How to Rebuild Trust in a Relationship
While the act of betrayal may be irreversible, how you and your partner approach the relationship going forward is still in your control. We asked experts what steps you can take to try and repair broken trust.
1. A Willingness to Move Forward
Waller said: "I have seen people work through really difficult things, and can say that the key to rebuilding trust in a relationship is both people being willing to move forward without a fixation on blame or a tally of wrongdoings."
TikTok user @relationshipboss, who said she's a certified dating and relationship coach, revealed that her husband cheated on her when they were dating but the couple "were able to move forward and move past it."
The poster, who said she's been with her husband for 10 years and the betrayal took place six years ago, explained: "But that doesn't mean it was easy by any means...it took a lot of self-reflection on both of our sides, a lot of maturity when we were handling the situation and a lot of work on his end and my end as well on rebuilding the trust in our relationship."
In a viral TikTok post that had 6.2 million views, titled "How do I trust that someone isn't going to betray me or cheat on me?," British life coach Matthew Hussey, dubbed "the international guru of the dating and relationship-coaching scene," said: "You don't trust that no one is ever going to betray. You just trust that you'll be able to handle it if they do...that's a massive key to it..."
2. The Partner Who Caused Harm Needs To Be Open To 'Diving Deep'
Lori Ann Kret, a LCSW and board-certified coach in Colorado, told Newsweek: "In order for trust to even begin to be repaired, the offending partner needs to know what drove the behavior, and what specifically they are willing to do to change."
The partner who harmed the relationship needs to be willing to take "a deep dive" into understanding the reasons behind the hurtful actions or transgression that took place and why they happened, advised Kret, who also co-founded the Aspen Relationship Institute, which provides counseling and coaching services in Colorado.
"It is not enough to say it will never happen again," she said, explaining that acting out or crossing boundaries in relationships is often "a symptom of a deeper issue," either within the relationship or within the person.
She said: "Without doing the deeper work, partners white knuckle through the relationship." This means the internal dynamics or discord that led to the hurtful actions will still be there and the couple will try to ignore or avoid it through willpower.
However, "as time moves forward, those underlying dynamics will become harder and harder to quell and the likelihood of a repeat offense will grow. Instinctively, partners who have been hurt or betrayed have a sense of this," Kret said.
3. An Emotional Reconnection
Kret said apologizing and making amends is often not enough for a couple to move forward after a significant wound has occurred. Repairing trust is directly tied to emotional reconnecting.
She explained: "Relationships create a mirror dynamic in which we see ourselves through the reflection of our partner's eyes. When our partners actively love and value us, we tend to experience an added layer of positive self-regard. Conversely, experiencing a significant relationship injury such as being cheated on or lied to, can impact one's self perception of lovability or worth."
The wounded partner needs to have this reflection restored in order for the relationship to heal. This requires the offending partner to "have humility, take accountability and fully commit" to leaning into the connection.
The offending partner needs to have the willingness and resilience to show love, respect and appreciation for the other partner, "perhaps without reciprocation for some time," as their wound begins to heal, Kret said.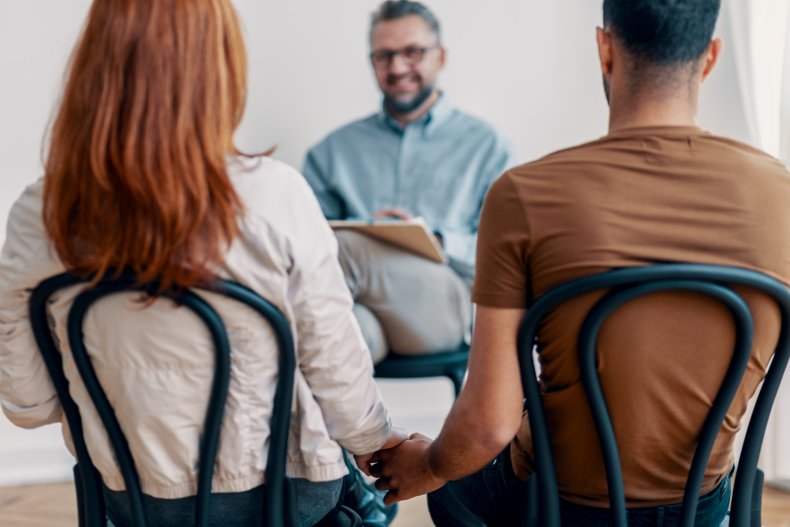 Can It Be Impossible to Rebuild Trust?
Trust cannot be restored in a relationship if the offending partner is "unwilling to take accountability or lovingly lean into their partner," said Kret.
There are common instances in which a couple will move forward, by either brushing it under the rug or the partner who has been hurt "doesn't feel self-confident enough to advocate for more," she said.
But such couples often experience "a pervasive eroding of emotional intimacy and relationship satisfaction" over time.
Another instance in which forgiveness may not be possible in a relationship is if the offense was in "direct conflict with a core value or primary need of the other partner," Kret said.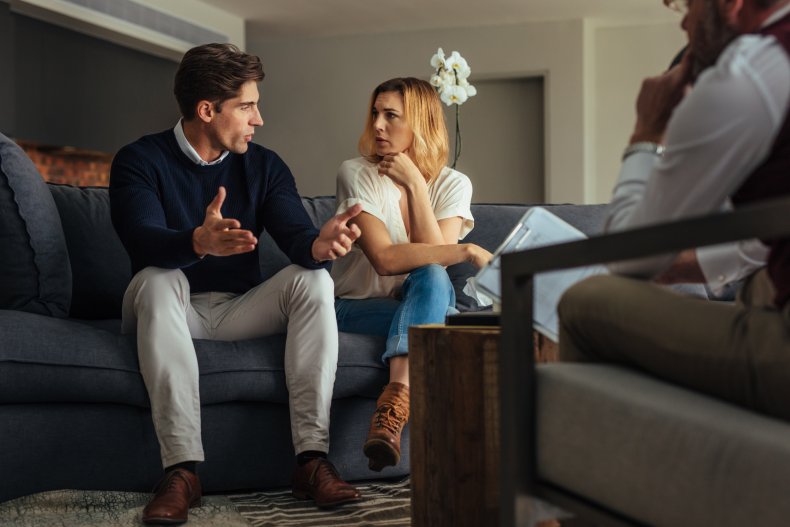 Waller said an important question to ask yourself when debating whether it's impossible to rebuild the trust in a relationship is: "Is this something I feel able to work through and release?"
She explained: "Understandably, some wounds impact us too deeply or would be unhealthy to dismiss. However, the ability to look ahead is required for rebuilding trust."
If the answer to the aforementioned question is "yes," some of the important next steps towards restoring the relationship would include the following, Waller advised:
Never bringing up the past in fights.
Discussing what both people need to move forward.
Viewing each other as equals.
Committing to addressing the roles each person played in trust deteriorating.
Have you experienced broken trust in a relationship? Let us know via life@newsweek.com. We can ask experts for advice, and your story could be featured on Newsweek.