Can You Be Friends With Your Ex's Partner? Experts Say It Is Possible!
There's no denying some divorces can get messy and remaining amicable for the sake of the children may be difficult for some. But in this day and age, blended families are on the rise and some exes are even befriending their ex-partner's new beau.
Speaking to Newsweek exclusively are two moms who have taken co-parenting to a new level.
Michelle Ellsworth, 39, and Janica LaRae, 36, have gone against the "norm" and became the best of friends despite Janica once being married to Seth Ellsworth, 40.
In 2022, a step-sibling isn't unusual, as sixteen percent of US children live in blended families and 1,300 new 1300 new stepfamilies are formed each day according to the U.S. Bureau of Census.
A study has found that four-in-ten new marriages included at least one partner who had been married before, and two-in-ten new marriages were between people who had both previously stepped down the aisle, according to a Pew Research Center analysis.
Janica and Seth were married for seven years and officially divorced in September 2016. They co-parented their three children before Michelle met Seth.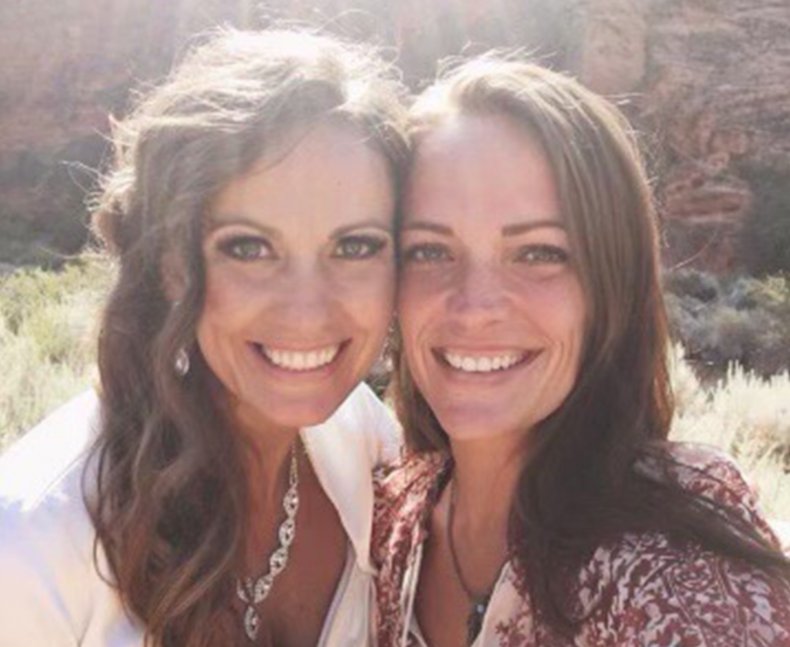 Janica said: "When Seth told me who he was dating, I was honestly immediately so excited because I was already friends with Michelle on Facebook as we are both photographers. I felt relieved and slightly worried in case my children would like her more than me.
"She came across as super fun and outgoing and I feared my children wanting to spend more time at Seth's house."
Michelle and Seth tied the knot in July 2017 and she admits there was a feeling of jealousy at the very start.
Michelle, who is a motivational speaker, said: "Things popped up like jealousy but we did not allow those feelings to fester. I healed feelings of jealousy because my husband didn't want a divorce initially. She healed jealousy over the kids, possibly loving me more than her.
"In the end, we talked and were open, honest, and vulnerable. We reassured, validated, and moved forward. My husband loves me and I know he loved her too. I also know that his love for her is not a threat to me. He will always care about her and the success of her life, as he should with her being the mother to his three children. Love does not just disappear. It just shifts."
It isn't uncommon for people to feel jealous when it comes to relationships, in fact, a Pew Research Center study has revealed roughly half of 4,860 U.S. adults who participated, use social media to check up on an ex. And 23 percent say they have felt jealous or unsure of their relationship because of the way their current partner interacts with others on these sites.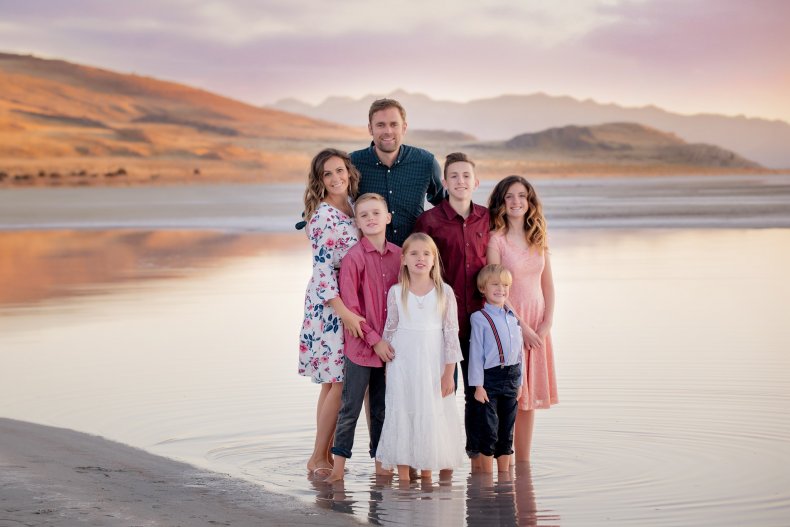 In a viral video shared by @michelley_ellsworth, the women showcased how close they really are. Michelle and Seth can be seen welcoming Janica's newborn into the world.
Janica told Newsweek: "We are on the same page as far as raising the children goes. When I drop the kids off at their house, I'll go in and hang out for a while. We'll go to events together and boating.
"I know it's been huge for our kids too, to see that we love each other as co-mommas, and they don't have to feel pitted against one or the other. We just all respect and are kind and are just a big family. They are loved by more parents rather than feeling disconnected or that."
Both women encourage other parents to try and build a bond with their ex-spouse's partner to create a happier place for the children.
"A happily divorced home is better than a miserably divorced home," Michelle said.
She explains how being friends has many benefits such as the children never having to choose sides and Michelle having the authority to discipline.
She said: "This opens the doors for me to lay a foundation of love that also gives me the authority to discipline. The kids also know that they cannot work us against each other because they know we will just talk about it and compare notes. They know all of their parents are on the same team. Teamwork makes for dreamwork when blending families. I love my bonus kids and I love the woman who brought them into this world."
Janica, who is a women's embodiment healer, said: "Sometimes the situation isn't really possible to create what we have and I totally get that. With that being said, you can do what you can on your end to heal. Heal the pain, heal the trauma that was there while having good boundaries for yourself. Even in our situation and experience, we have all done these things.
"We all get triggered and sometimes we react out those because of our own pain points, but we also take time to apologize and talk about how we can do things differently. Or we set aside time to have conversations about how things happened and taking ownership."
But, are these two women the exception to the rule? Or can all moms get along with their ex's new partner? We spoke to the experts to find out.
'You Must Be Realistic With Your Children, So They Do Not Think Mom and Dad Are Getting Back Together'
Newsweek spoke to Matt Lundquist, a Columbia University-trained psychotherapist with more than a decade of clinical experience with individuals, couples, and families.
Matt Lundquist told Newsweek: "The world needs as much love as we can bring into it. Children, and especially children who've been through the breakup of a family most especially benefit from being surrounded by more loving relationships. If blended families can do that, inclusive of everyone in them, all the better.
"In many or most instances, such closeness isn't possible for all of the obvious reasons (jealousy, envy, old feelings of hurt from a relationship gone sour). It's wonderful when people can push past those feelings.
"My only hesitation is the importance on behalf of children of organizing a relationship grounded fully in the reality of the situation. Children often crave a more intact family, and wish for their parents to be together. It's important to look out for the hopefulness that can emerge when these close scenes take place as well as to not ignore that even with the positive, unlikely relationships that have been built, there's still grief for the children in their family not being intact in the way it once was."
'It's Better For The Kids When Parents Stay Friendly'
Newsweek also spoke to Karen Pavlidis, who is a child psychologist in Seattle, Washington.
She told Newsweek: "One of the most important factors related to children's adjustment after divorce is how much conflict persists between the parents. To the extent that a friendship with an ex-partner is a reflection of low post-divorce conflict, the impact on children has the potential to be positive. It's great for kids when parents can stay friendly with each other after a divorce.
"Of course, the specifics are going to vary case by case. Emotions and alliances can be complicated among family members after a divorce, so it would be important for the ex to observe relationship boundaries - what this looks like is going to depend on the individuals."
'Building a Practical Relationship With The Other Parent's New Partner Is Really Important'
The founder of Kids Come First UK, Nicola Withycombe, also spoke to Newsweek.
Nicola Withycombe told Newsweek: "Children and parents have a lot to contend with during the separation or divorce process as the family 'solar system' is thrown into orbit whilst everything is shifting and re-aligning. Many children feel deeply confused, worried, and disorientated and will express their discomfort in different ways. Throughout the many transitions and the realization that their parents are no longer together, it can feel pretty devastating for them emotionally so, as a parent, it helps if you can focus and be mindful of your child's journey and imagine what it must be like for them."
"Children need much more support, positive reassurance, and thoughtful parental structure than ever before. So building a practical relationship (or even a close friendship!) with the other parent's new partner/spouse is a really important way to signal to children that you're still a "functioning family" and have the ability to make the best collaborative parental decisions on how to meet their emotional needs and respect their rights to have healthy, meaningful relationships with everyone within the 'blended' family unit."
"Given that it is a parental conflict that has the most damaging impact on children,*good post-separation relationships help set the right tone (calm and harmonious) and quality (high value and enjoyment) for their welfare benefit. Healthy blended family relationships provide increased 'circles of support' for children who may be feeling more isolated as a result of separation. Being able to balance both children's and parents' needs with a future focus means no one misses out on important events and meaningful celebrations of life."
"Letting go of past wrongs and being able to move forward without blame or criticism is key and provides better outcomes for children as they observe their separated parents in a positive state of acceptance and neutrality. And when the reward is a happy and healthy child, the hard co-parenting work is so well worth the effort!"