The Relationships I Have With My Kids Are the Most Rewarding, Even in Business
The more you open yourself up to a community full of strangers from different backgrounds and experiences, the more you'll find that these strangers can have a big impact on your life, both personally and professionally.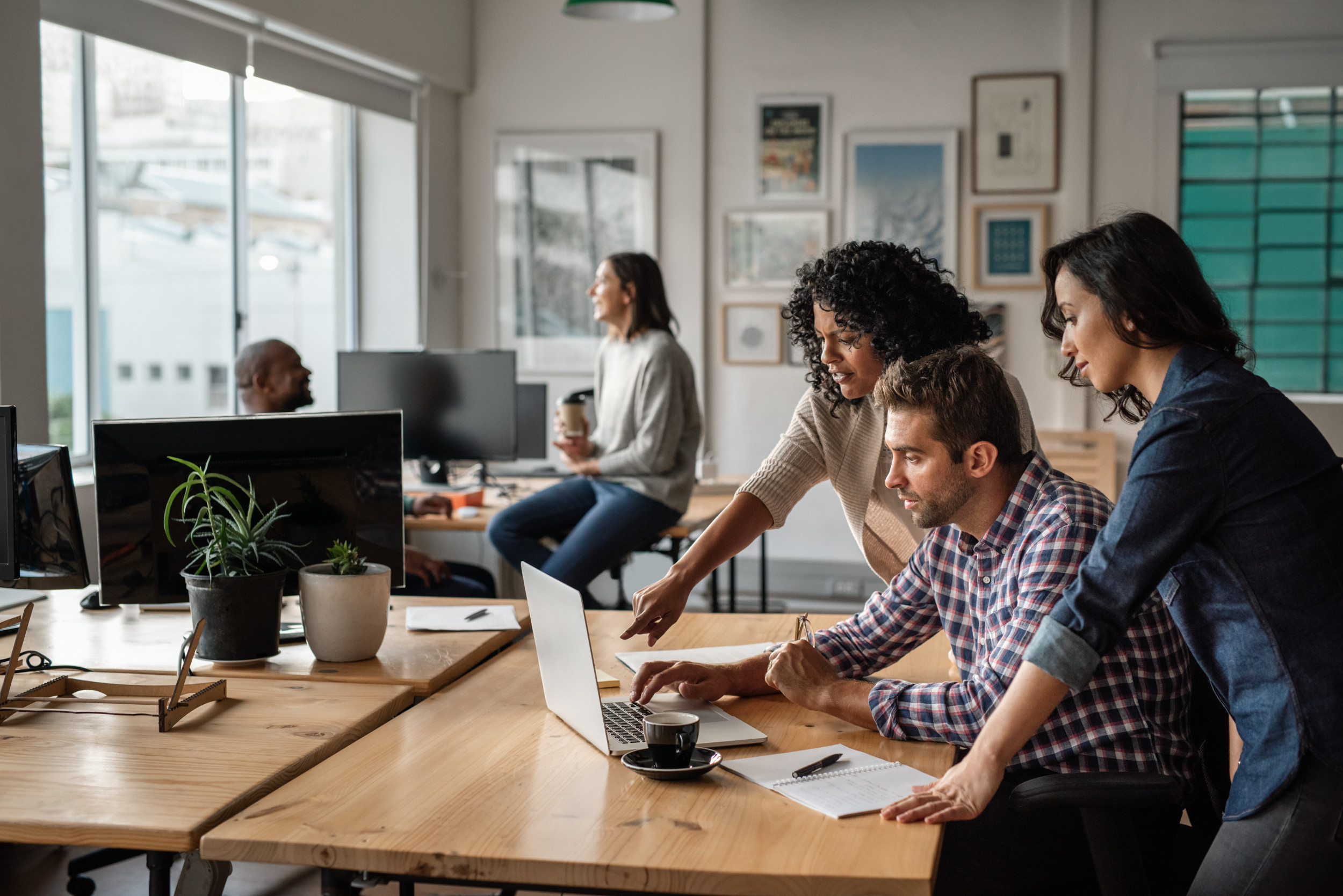 When I was in my mid-30s, my career was ramping up. I had big aspirations, so having a child was a major decision. I told myself I would have a baby only if I genuinely wanted one every day for a year. I needed to be sure I was making the right choice.
Then I had my daughter, and I learned a valuable lesson: You don't have to choose between being your best self in business and being a good parent. With the right balance, you can develop healthy relationships with your kids that will positively impact your business relationships and professional life.
Share in Their Pride
Parents often feel pride in their children, but receiving your children's pride in return is its own reward. At an event where I was inducted into the Minnesota Business Hall of Fame, my son insisted on a photo of the two of us, which he later posted in a LinkedIn tribute.
"Proud son moment," he wrote. "An inspiration in my life ... to always be learning, improving, and delivering results. It was a privilege to see all of her achievements honored tonight alongside some of the best business minds in Minnesota."
His words hit me hard. After all the effort I spent instilling in him what I had always wanted him to become, there was my son, demonstrating that he had taken it all in. My grandson will now grow up and see himself in those photos alongside his grandma, being recognized for her achievements. Knowing that my children are as proud of me as I am of them is what motivates me to keep working hard and strive for more achievements in my career.
When leaders share their business successes with their kids and use them as teaching moments, they're finding a balance of both worlds. Both you and your family can be inspired by the work you do when you bring your home and personal lives together. Your kids will look at all you've accomplished and know that they too can do anything they put their minds to if they work hard. In turn, knowing that the work you do is inspiring to your children is motivation to keep pursuing and reaching higher goals, leading to growth for your company and career.
This is a perfect example of how your family and business life can work together and positively impact the other. Not only is there no need to keep these worlds separate, but you may also find that you're missing out on so much if you do.
Treasure the Small Things
When it comes to relationships with our children, we look for joy in the small moments. Even just being there for them along the way and making small investments accumulates into something bigger. The seeds you plant in your children grow into healthy relationships with others.
My son and stepson couldn't be more different. Though they're adults, big brother always talks about how he's got to look out for his little bro. These young men weren't born to each other as siblings, but they have chosen to love each other.
This shows me that if you take the time to nurture and strengthen relationships, even when it's done through small things over time, those relationships can be an inspiration to those around you to form similar, strong bonds with others. This can happen in your home and in the workplace, and both environments will be better for it.
Make the effort to show your employees how much they mean to you in small ways throughout the week. Walk around the office and strike up a conversation with your staff about something unrelated to work. If you have remote workers, pick up the phone and check in with them so they know you care. Invite those in the office to lunch, and send a note of appreciation or a gift basket to remote workers so they feel valued.
Once you nurture your working relationships and build them up through the little things, you'll notice others following your lead. When everyone is looking out for everyone like my sons do for each other, a close-knit community will form. You may even find you have a little taste of home when you enter the office.
Remember That Blended Is Splendid
These days, it really is a blended world, and my family proves that relationships within blended families have their own amazing power. Sharing families means sharing knowledge and experience and becoming better people because of it. My daughter and stepdaughter are five years apart, and they're about to be mothers to babies with only nine months between them. It's beautiful watching the younger of the two, who had her son first, mentoring her older sister just because she wants to help.
Blended families bring strangers together so they can find new ways to experience love. This is true in the workplace, too. The more you open yourself up to a community full of strangers from different backgrounds and experiences, the more you'll find that these strangers can have a big impact on your life, both personally and professionally. When everyone comes together and works as a family, bringing their unique gifts to the table while accepting everyone else's, you'll be amazed at how much can be accomplished.
Because of my relationships with my children, I can better empathize with my employees as mothers and fathers who give me their time, which could be spent on something more important – family. Likely, they also worry they'll need to choose one or the other or risk never getting either right, but I say don't be so hard on yourself. Life is always going to be bumpy, but when you let the worlds collide, you truly can have it all.