Relatives Visiting Inmates a 'Form of Tourism' for Florida Rural Areas, Say Prison Closure Opponents
Local leaders in Florida's rural communities have opposed the state's plan to consolidate, and in some instances close, prison facilities, according to budget proposals introduced ahead of the next fiscal year.
Some officials, such as Levy County Commissioner John Meeks, argue that closing prisons currently located in less centralized areas could negatively affect local economies in significant ways. Levy County is situated along northern Florida's Gulf Coast, about 50 miles west of Gainesville. It is home to roughly 40,000 people, according to census data.
Speaking to the News Service of Florida about state Senate President Wilton Simpson's consolidation and closure plan for state prisons, Meeks said that smaller jurisdictions generate revenue streams from detention centers nearby and sometimes rely on them for economic survival.
"You could literally kill a community overnight by closing a prison, if it's in the right location. You're talking about generational changes that would affect our citizens," the commissioner, who chairs Florida's Small County Coalition, told the news organization during a recent interview.
Meeks cited the additional traffic that these rural communities see as a result of correctional employees' presence in their areas, since prison staff become patrons at local businesses, enroll children in schools and purchase property close to their places of work. He also noted that outside visitors contribute to rural economies when they travel to see loved ones who are incarcerated, describing this trend as "its own form of tourism."
State legislators initially proposed a plan last month to consolidate and close Florida prisons, a majority of which are located in rural areas, and many in the northern part of the state. The proposal came as Florida senators worked to develop a tighter budget for the upcoming year involving substantive cuts to the state's Department of Corrections.
"The Department of Corrections shall develop a comprehensive facility consolidation plan to adjust prison capacity based on funding reductions made for the 2021-2022 fiscal year," the budget proposal stated. "The plan shall include specific recommendations for aligning inmate populations with capacity, which shall include both consolidating and closing facilities."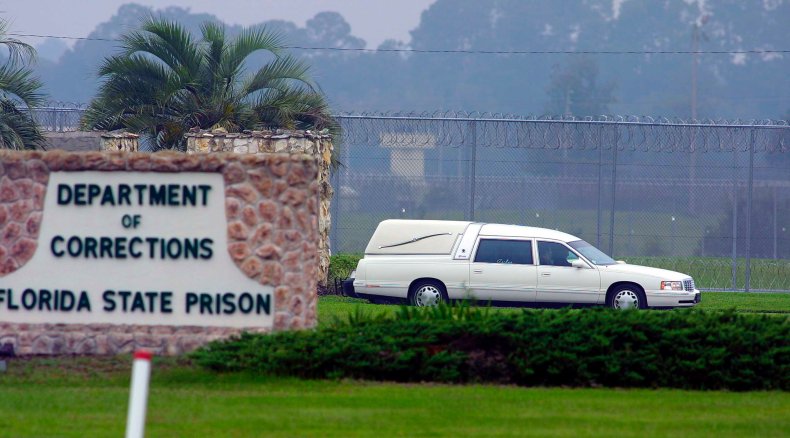 The plan aims to reduce Florida's statewide prison bed capacity by 6,000 and close four state-operated facilities before the end of the calendar year, with the intent of demolishing the unused buildings by 2024. A prison's influence over the surrounding community's economy is listed among several items of criteria that the Department of Corrections can use to determine which buildings to shutter.
"We have a constitutional responsibility to pass a balanced budget in good times, and in difficult times," said Simpson in a statement released at the end of March, defending the consolidation plan. "Due to the COVID-19 Pandemic, revenues that fund our day-to-day government are down, and we know we have some big expenses on the horizon, which means we had to make difficult choices throughout the budget."
Newsweek reached out to Meeks for further comment but did not receive a reply in time for publication.