Relax: Root Canal Week Doesn't Mean You Have to Have One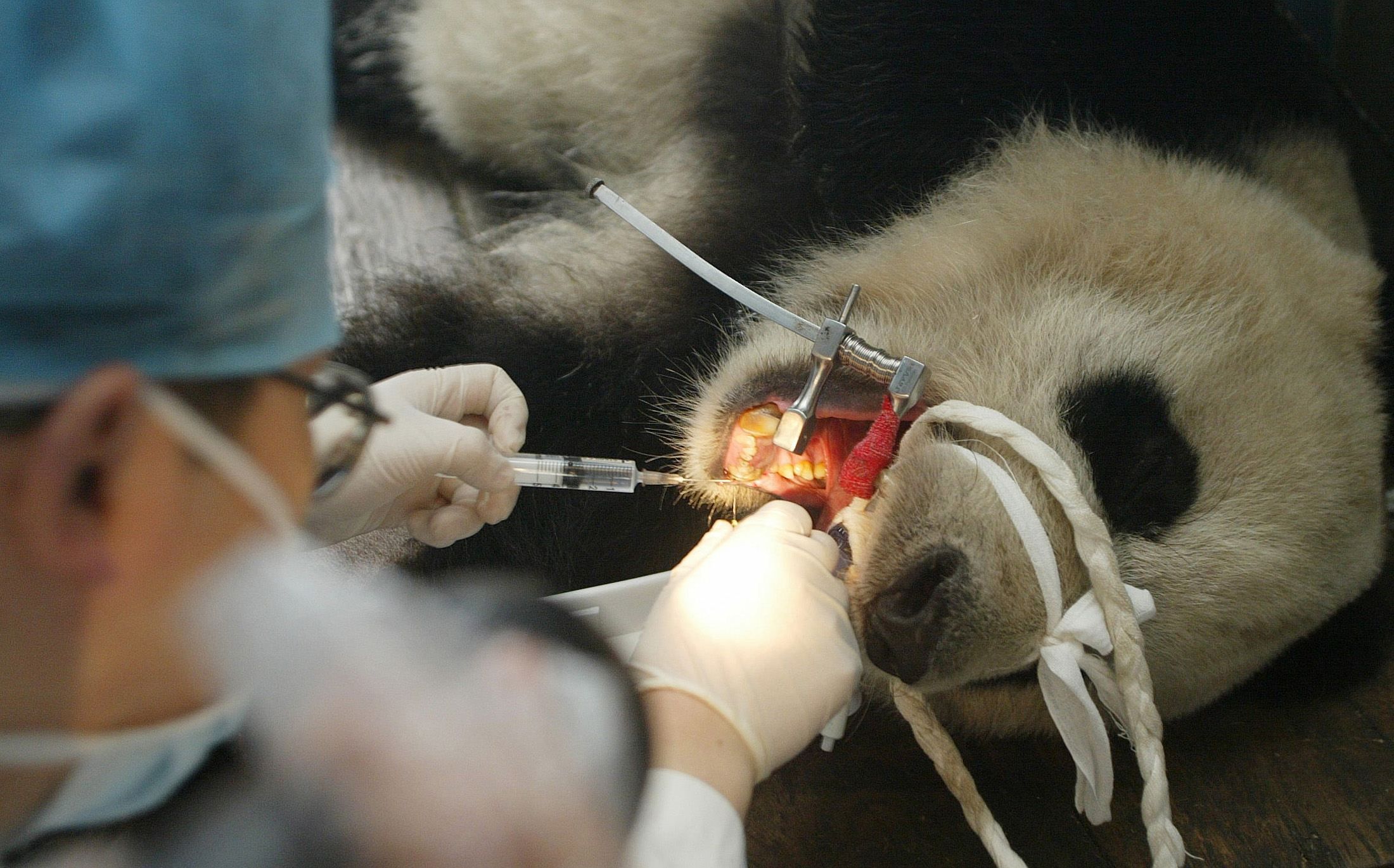 Did you know there's an entire week dedicated to one of the most dreaded procedures in modern medicine? Today marks the 11th annual Root Canal Awareness Week. "It was started by the American Association of Endodontists about 11 years back to promote a better feeling about root canals," says Dr. Adam Harwood, an endodontist in New York City. "We've had such a lousy reputation for years. Who wants to have a root canal?"
Um, no one. Our collective aversion to root canals has made it into everything from the Disney/Pixar movie Finding Nemo to a 2015 New York Post movie review titled, "I'd rather have a root canal than rewatch this movie." Meghan McCain said something similar when she learned about Michael Moore's upcoming Trump-take down-turned-Broadway show, The Terms of My Surrender, saying, "I'd rather get a root canal than sit through that." But ignoring an infected tooth will only make things worse—even lions and Lil' Wayne know that! You could lose your tooth or nearby teeth, or you could have so much bone loss that there could be issues restoring the area. Worst-case scenario: the infection spreads to another part of your body.
Root canals are the most common dental procedure in the country—over 15 million are performed each year—and they're also probably the most feared. A dentist or endodontist (a dentist who specializes in root canals) drills a small opening in the top of your tooth and uses very small instruments and a microscope to remove the nerve (or pulp) from the inside it. That area is then sterilized, shaped and filled with a form of rubber, and a crown is placed on top. Be grateful for that syringe full of anesthetic; 40 years ago, that probably wasn't on the menu.
Asked if most of his patients are nervous before getting a root canal, Harwood, replies, "We're in New York; everyone is nervous. I went from diagnosing fractures in teeth once a week to daily…after 9/11 and the 2008 [financial crisis]. People are intense, and they cause damage and fractures in their teeth and we need to do more root canals."
Most people go to general dentists for their root canals, according to the American Association of Endodontics, but about a quarter see endodontics, who perform 10 to 25 root canals a week (dentists typically clock one or two). "That's all we do, day in, day out," says Harwood, who estimates he's performed thousands of root canals since graduating from the Tufts University School of Dental Medicine i n 1987. Unlike X-rays, which give flat, two-dimensional representations of teeth, Harwood uses a 3-D-imaging machine, called a CBCT scan, that can take up to 600 photos of a single tooth, letting him make more detailed diagnoses. "General dentists do a nice job, but there are cases they shouldn't treat and that's when we step in.… Molars have some strange anatomy sometimes, and they should be seen by a specialist."
Root canals are low-risk procedures when performed properly, and 95 percent are successful. "When they fail it's due to fractures or reinfections, and most reinfections occur due to leakage under the filling that goes on top of the root canal—or the procedure just wasn't done properly, and that's why you go to a specialist," Harwood says. In his office, root canals run $1,800 to $2,500, depending on the complexity and situation of the tooth (insurance covers for part of the cost). Those may be New York City prices—"I've seen them cost a lot less," he says, "but it's not a procedure you can really delay or avoid because of the cost."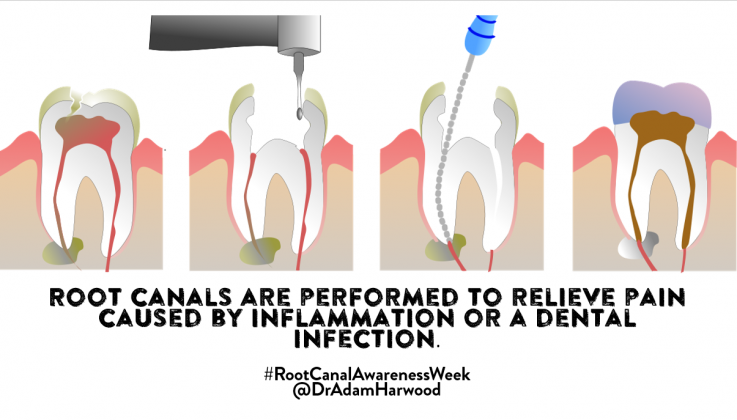 Relax: Root Canal Week Doesn't Mean You Have to Have One | U.S.