Johnny Depp's Biggie Smalls Movie Release Postponed Due to Actor's Alleged Erratic Behavior: Report
The release of City of Lies, the film about the murder of Biggie Smalls, has been indefinitely postponed a month before it was slated to premiere in theaters.
Originally scheduled to open in September, Johnny Depp stars in the film as Los Angeles Police Department detective Richard Pool,e who investigated the 1997 murder of the New York rapper. He is also the man who pinpointed Suge Knight of Death Row Records as the man behind Biggie's murder. Poole was later forced to resign in 1999.
There are several reasons behind the film being pulled, with many possibilities listed in a report by The Daily Beast on Thursday. They cited Depp's alleged erratic behavior on set. This includes one incident in particular where he supposedly punched a location manager, Gregg Brooks, due to an argument regarding the location of a shoot.
Other crew members, however, insisted it did not escalate beyond a verbal confrontation.
"They had a little moment, there weren't punches, there wasn't anything, just were in each others' face for a second," script supervisor Emma Danoff told TDB. "We shot for maybe another hour-and-a-half after that, we went inside. We finished and the locations guy came up to Johnny and they hugged and it was all cute and that was it."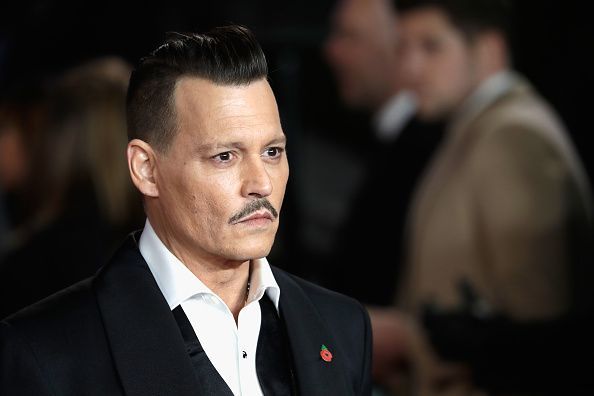 Brooks' lawyer Arbella Azizian said something different. "[Brooks] was punched twice in the rib cage and this was witnessed," she told TBD. "I suggest you use a different source to get a more accurate assessment of what happened on set."
Depp has dealt with multiple scandals as a result of his behavior that has affected his professional and personal life. His ex-wife, Amber Heard, accused him of physical abuse, resulting in a $7 million divorce settlement, Newsweek previously reported. Also, according to a Rolling Stone profile published in June, Depp spoke about his dwindling finances and "empty bank accounts."
These are not the only reasons the film's release was postponed. There were more possibilities such as the financial troubles of Global Road, the film distributor behind City of Lies. There are also the political pressures of the film's release and what it could mean for the LAPD if people start asking about corruption in the department after the film's release.
There is currently no new release date for City of Lies.
Johnny Depp's Biggie Smalls Movie Release Postponed Due to Actor's Alleged Erratic Behavior: Report | Culture