#ReleaseTheSnyderCut Trends Worldwide, Here's Why 2/14 is Significant to DC Fans
Zack Snyder has shared a new photo of the Flash from the Snyder Cut of Justice League, prompting some worldwide buzz.
In 2017, Snyder stepped down from directing Warner Bros.' Justice League due to the loss of his daughter. The film was ultimately handed over to Joss Whedon, but studio-mandated re-shoots cut an hour and a half of footage from the original version. When Justice League was released in November 2017, it flopped critically and financially, leading to a retooling of the DC Extended Universe.
Since then, fans of the director have campaigned for the release of the Snyder Cut, officially named by the director Zack Snyder's Justice League. On the social media platform Vero, Snyder has shared multiple photos of the original three-and-a-half-hour film, which is a far cry from the two-hour film released in 2017.
According to the director, the running time for Zack Snyder's Justice League was 214 minutes. That has led the director and fans to play on the number, with multiple teases centered on the movie's length. The 214 connection has had fans circling February 14 on their calendars.
On Friday, the hashtag #ReleaseTheSnyderCut began trending, with fans participating in events and sharing various pieces of art inspired by the film. Snyder himself is leading an event to judge poster submissions for the film and to give away memorabilia from the film. More than 1,200 posters were submitted for consideration.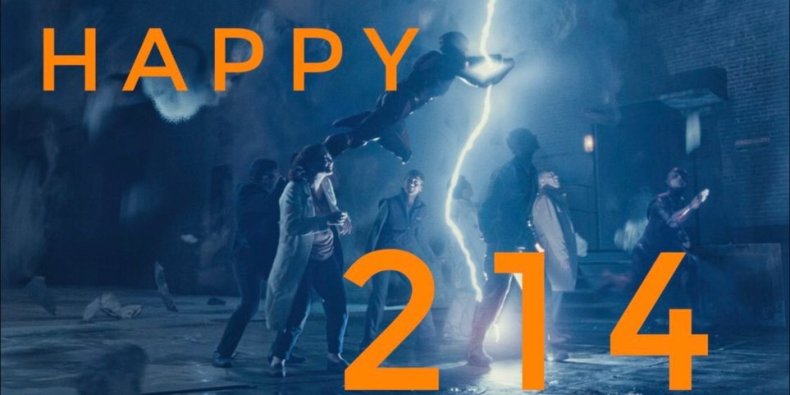 To help spark interest in 214, the director dropped an image of the Flash with the caption "Happy 214." The photo featured one Flash in an action sequence, saving innocents, while another Flash stands in the background. The theatrical version of the film did not make much of Flash's powers or visual potential, but Snyder seemed to have much more in store for the Scarlet Speedster. As of Friday, #ReleaseTheSnyderCut was tweeted more than 50,000 times.
In November 2019, #ReleaseTheSnyderCut was tweeted over a half a million times, led by Batman star Ben Affleck and Wonder Woman 1984 star Gal Gadot, both who starred in the unseen Zack Snyder's Justice League. Fans have continued to campaign for the film through social media bursts and charity events, which have raised over $150,000 for Suicide Prevention.
With the streaming wars in full force, Zack Snyder's Justice League has gotten new life. The introduction of Warner Media's upcoming service, HBO Max, and the studio's new label, Warner Max, add to the film's potential to being released on the streaming service.