The Relief of Uncertainty, Muses One New Yorker
As I walk five blocks through my neighborhood, New York's West Village, on my once-every-five-days supermarket visit to restock my kitchen (grocery delivery now takes a week or two), I often think of a line from Albert Camus' 1947 novel, The Plague, about the French-Algerian town of Oran experiencing a ruthless scourge, which he describes as "that of a defunct city in which plague, stone, and darkness had effectively silenced every voice."
The urban silence happening in New York City right now is but a facade, as signs of the clandestine COVID-19 monster can be felt everywhere in what was one of the most bustling cities on Earth. There are far fewer people marching down the street with 24-pack bundles of toilet paper, as there were two weeks ago during the early pandemic panic.
Instead, it's now the sound of a crow I heard the other day on my roof—a first in the 15 years I've lived here. It's the hand-scrawled sign on a shuttered gay bar that reads, "No Money, No Liquor," in anticipation of our society completely unraveling into a looting, panic-crazed miasma of all-for-yourself abandonment. The few passersby not only keep distance from each other, as we should, but we don't even look at each other. In fact, we look away, as if making direct eye contact will somehow transmit the virus.
Or the most ominous image, which I encountered today while walking by the Lenox Health ER: a refrigerated truck, a long white tent connected to the opening of it to shield a ramp for wheeling in the bodies of those who have perished from the pestilence. A mobile morgue.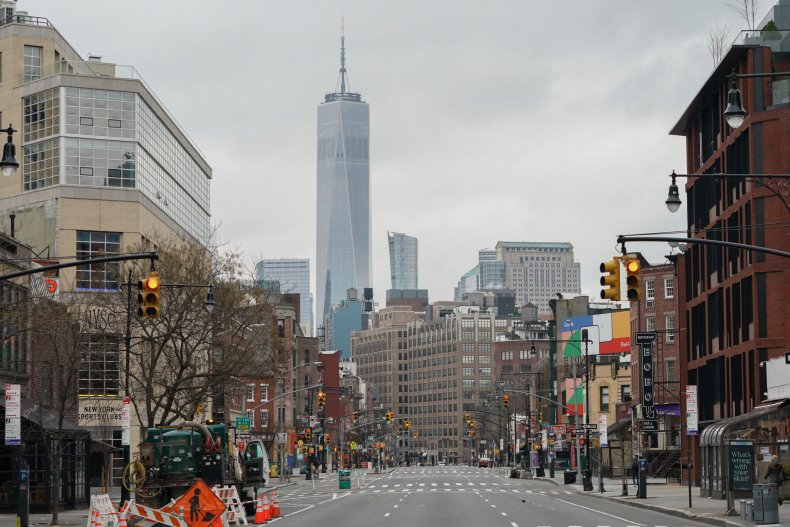 "Everybody knows that pestilences have a way of recurring in the world," wrote Camus. "Yet somehow we find it hard to believe in ones that crash down on our heads from a blue sky. There have been as many plagues as wars in history; yet always plagues and wars take people equally by surprise."
As a food and travel writer, I guess I wasn't too surprised when, in mid-March, I began getting emails from editors telling me they were no longer assigning travel articles unless it had a virus theme to it. Food, though, is something we can all still take joy in. Baking bread is on the rise (no pun intended). So are cooking lessons from famous chefs on Instagram.
It's interesting to think back to a few months or a year ago, in prelapsarian times, about what were the agents of our anxiety. From the severely vapid, such as worrying about my receding hairline, to the seriously life-altering, like the woman I was certain I'd spend my life with having an unexpected change of heart and thus shattering mine.
That's why today such superficial worries and heartbreak seem comparatively trite. Now, we have very real fears, from becoming broke and homeless to the deaths of loved ones and, of course, a profound uneasiness about our own painful, untimely deaths. Welcome to the new abnormal. When I asked a friend why he watched the Steven Soderbergh film Contagion the other night, he said it was oddly soothing because—slight spoiler alert—they come up with a vaccine, even though the film ends without a definitive conclusion about what happens next. Real life, for better or worse, isn't a film, and there are not always happy endings and a cessation of suffering.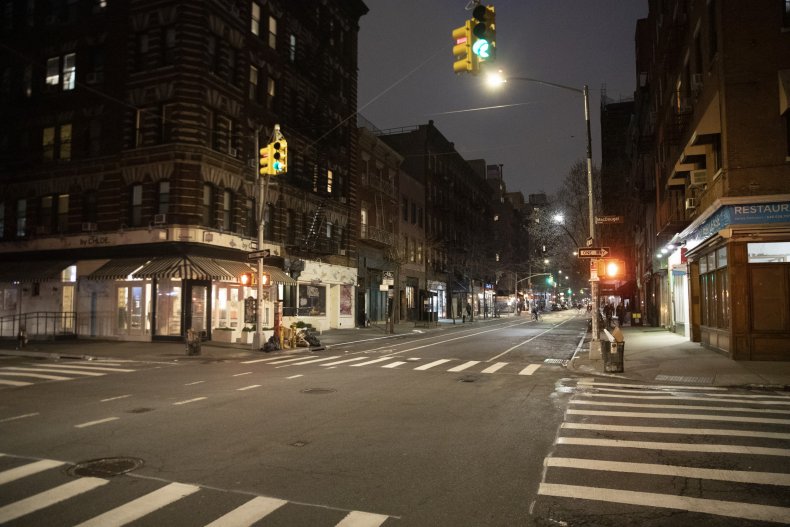 I gravitated to Buddhism when I was a graduate student in San Francisco about 20 years ago. It wasn't until a few years ago, though, that I really dedicated myself to meditation and mindfulness. It offered some stability for me in a life of constant superficial change—an on-the-go life of landing in various destinations, waking up and forgetting what city I was in—as well as helping to ease my suffering when the narrative of my life comes to a sudden plot twist, such as the unexpected end of a relationship.
And so it's no surprise that in these wretched times I lean even further into Buddhist philosophy, the core of which deals with how to alleviate suffering. A Buddhist would define suffering with this equation: pain + resistance = suffering. Or as the author and Buddhist nun Pema Chödrön wrote, "The root of suffering is resisting the certainty that no matter what the circumstances, uncertainty is all we truly have."
Which is one of the causes of nearly everyone's unsettled suffering right now. Uncertainty. We're not used to living in an uncertain world where the possible near-future outcome is death. But in these ambiguous, unlit times, there's also a huge opportunity here. It's key to accepting that we don't know how long this is going to last and that we very well might end up contracting the virus. And even dying from it. Because even before this outbreak, nothing in life was ever certain.
What's different now is that we've actually pulled back the curtain on the Wizard of Oz. We've shed the misconception of certainty. We didn't know what the future held for us a few months ago, and we don't know now either. In this sense, we're more grounded in actual reality today than we were in pre-pandemic times. The only certainty in this life is impermanence.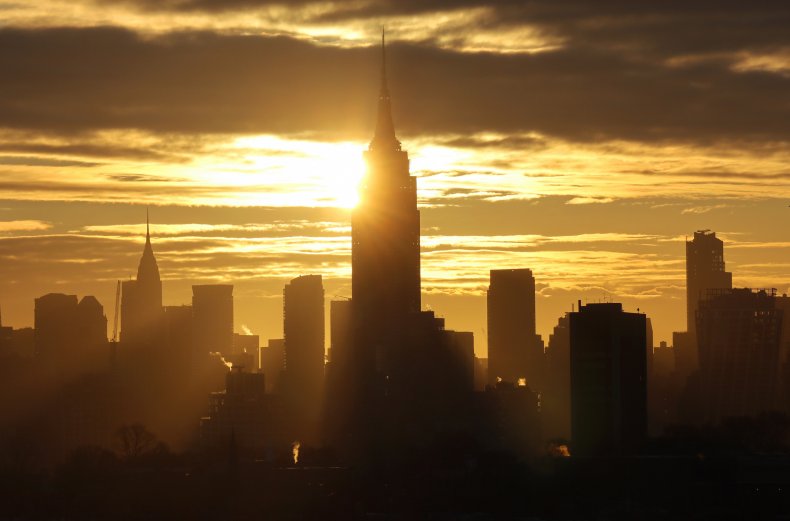 It reminds me of what psychologist and meditation teacher Tara Brach often asks: What are you unwilling to feel? It's a challenge to make ourselves vulnerable and face our fears and anxiety—and at the moment, we have a lot. And then the reward could be a profound sense of love for ourselves and others, and an increased sense of compassion.
Embracing uncertainty has helped me remain calm and patient in the face of everything from flight delays and cancellations to the more absurdly serious curveballs thrown at me in life. Perhaps this plague will inspire many of us to change the way we look at the world and at life. And death. And everything else that happens to us when we feel the story of our lives has arrived at a major plot twist.
Buddhist monk/writer Thich Nhat Hahn wrote, "Flowers decompose, but knowing this does not prevent us from loving flowers. In fact, we are able to love them more because we know how to treasure them while they are still alive." It's a simple but eloquent reminder about embracing impermanence and appreciating the beauty and love in our lives in the present moment. That beauty and love will change, transform and die.
But it's also about accepting and deeply feeling our pain and suffering in the very moment too. Freud said, "Pain does not decompose when we bury it." The same idea can be applied to the uncertainty of all of our lives right now. If we have gratitude in the moment—for a great dinner you cooked tonight, for the fact that you're sheltering in place with loved ones, that we have the internet to watch Tiger King—then maybe living in such uncertain times won't be so bad. And maybe we'll be able to apply this in a post-pandemic world.
Humans have suffered through pandemics, wars and natural disasters many times in the past. So we have to take the long view of history to remind ourselves that we have the resilience to overcome this. We're as vulnerable and susceptible to impermanence and uncertainty as we were in 2019. We are going to lose the loves of our lives. We're going to get sick at some point. And we're all going to die. And so it's at this very moment, living in an uncertain and tumultuous world, that we should be mindful of the fact that we've always been seeking certainty in a groundless world. It is, as Camus called it, the absurdity of life.
After all, as Chödrön wrote, "patience is not learned in safety."
---
David Farley is an award-winning food and travel writer, penning pieces for Newsweek, The New York Times, The Wall Street Journal, and National Geographic Traveler, among other publications. He's the author of Underground Worlds: A Guide to Spectacular Subterranean Places and An Irreverent Curiosity: In Search of the Church's Strangest Relic in Italy's Oddest Town, which was made into a documentary by the National Geographic Channel. He lives in New York City.