Religion Is Blamed for Violence Against Women. We Are Christian and Muslim Leaders Who Fight It—Together | Opinion
Despite the #MeToo movement, sexual and gender-based violence is rising, under recognized and urgently in need of redress. It's so prevalent, and surging so fast that we're in danger of becoming inured to it, which is why November 25, International Day for the Elimination of Violence Against Women, is worth observing.
Violence against women is everywhere. It's a key factor prompting migration to the US from Latin America, including in the caravan. A new report found that violence against South African women doubled year after year, prompting a summit this month in Pretoria to grapple with the problem. The World Health Organization estimates that one in three women (35 percent) worldwide experience sexual violence.
In the U.S., it may be as high as nearly two in three women (63 percent, including 19 percent who are raped, and 44 percent who experience some other form of sexual violence). Violence against women in the U.S. is getting worse, fed by rising domestic violence rates (including murder of women by their partners) and growth in domestic terrorism targeting women, as in this month's Tallahassee shooting—by no means an isolated incident.
On this issue, faith groups have much to answer for. The Catholic Church has been rocked by sexual abuse scandals it hasn't adequately addressed. A recent Vatican synod proposed language affirming the Church's commitment to combatting sexual violence, and even that was controversial. But the Church isn't alone in this. Other denominations and religions haven't always assured safety, equal access and status for women, either. Historically Christianity embraced patriarchy. Islam relies on a similar understanding of the status of men.
That unfortunate shared history might also be an opportunity. If religious institutions and faith leaders have been part of the problem, couldn't they be part of the solution? What if Christianity and Islam could combat violence against women by working together?
That's what happened in Liberia. Its 14-year civil war combined with deeply rooted gender inequality had left it with one of the world's worst rates of sexual and gender-based violence. Forty-four percent of women under the age of 50 reported experiencing physical violence (29 percent over the past year) and 17.5 percent of women reported experiencing sexual violence (8.7 percent over the past year).
Those numbers are likely underreported, but they offer some indication of men's dominance over women and girls, and social norms contributing to violence against them. Liberia's Christian and Muslim leaders and institutions have often reinforced those norms, appropriating holy texts to justify gender inequality, or protecting male perpetrators over their female victims.
Religious leaders not only have an obligation to prevent and redress violence against women, they're uniquely well positioned to do it. They are seen as voices for peace and reason. They help shape social norms and behaviors, exert moral influence over home life, and are a factor in shifting wider cultural practices. They can also help fill in widespread gaps in access to health services, law enforcement or courts. We can't heal or prevent violence against women and girls without them.
That's why our two organizations have been working jointly with Liberian Muslim and Christian leaders. But it's a dialog, not a download. Instead of giving them pre-set, exogenous messages to deliver, we're seeking their guidance and participation to discover how to help shift long-held beliefs about gender and power.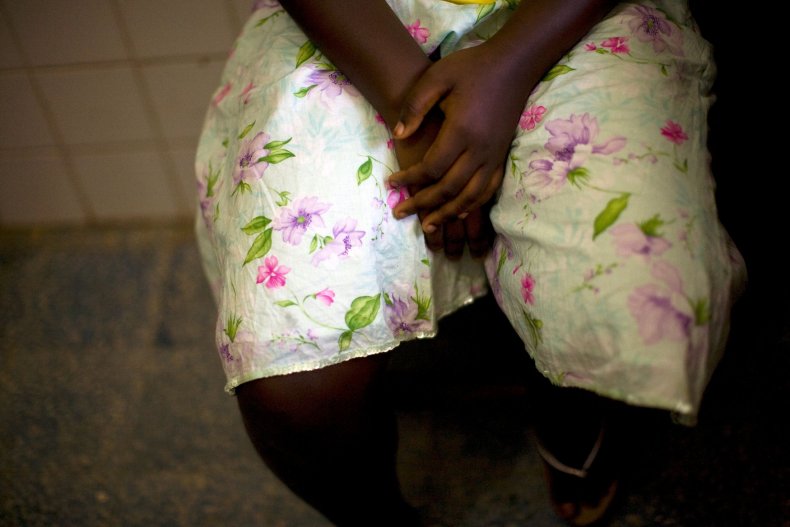 Before serving as credible advocates for a new way, they need to believe in the intrinsic value of gender equality themselves. That involves re-examining teachings and passages from the Bible and the Koran, re-evaluating their messages about dignity, responsibility and respect between men and women.
Religious leaders who do this often become powerful advocates. In Liberia, they use their personal phone numbers as hotlines to help survivors of sexual violence get access to services. They establish safe houses giving women shelter and basic care. Police and government service providers coordinate with them.
The results have been remarkable. After two years of working with faith leaders, reported physical and sexual violence against women and girls in Liberia is down sixfold (from 24 percent to 4 percent). Eighty percent of congregants report hearing faith leaders publicly denounce such violence (up from 38 percent). Three quarters now identify them as a source of support to women and girls who experience violence, and trust them to prevent or respond to it. Only about a quarter felt that way when we started.
If it worked in Liberia, it could work in other countries where violence against women is prevalent, which includes the U.S. Faith communities and religious leaders should re-examine their roles, and become an active part of the solution to the rising tide of violence against women.
Anwar Khan is president of Islamic Relief USA. Rob Radtke is president & CEO of Episcopal Relief & Development.
The views expressed in this article are the authors' own.​​​​​