Jeff Sessions Told Anti-LGBT Group That 'Religion in the U.S. is Under Attack'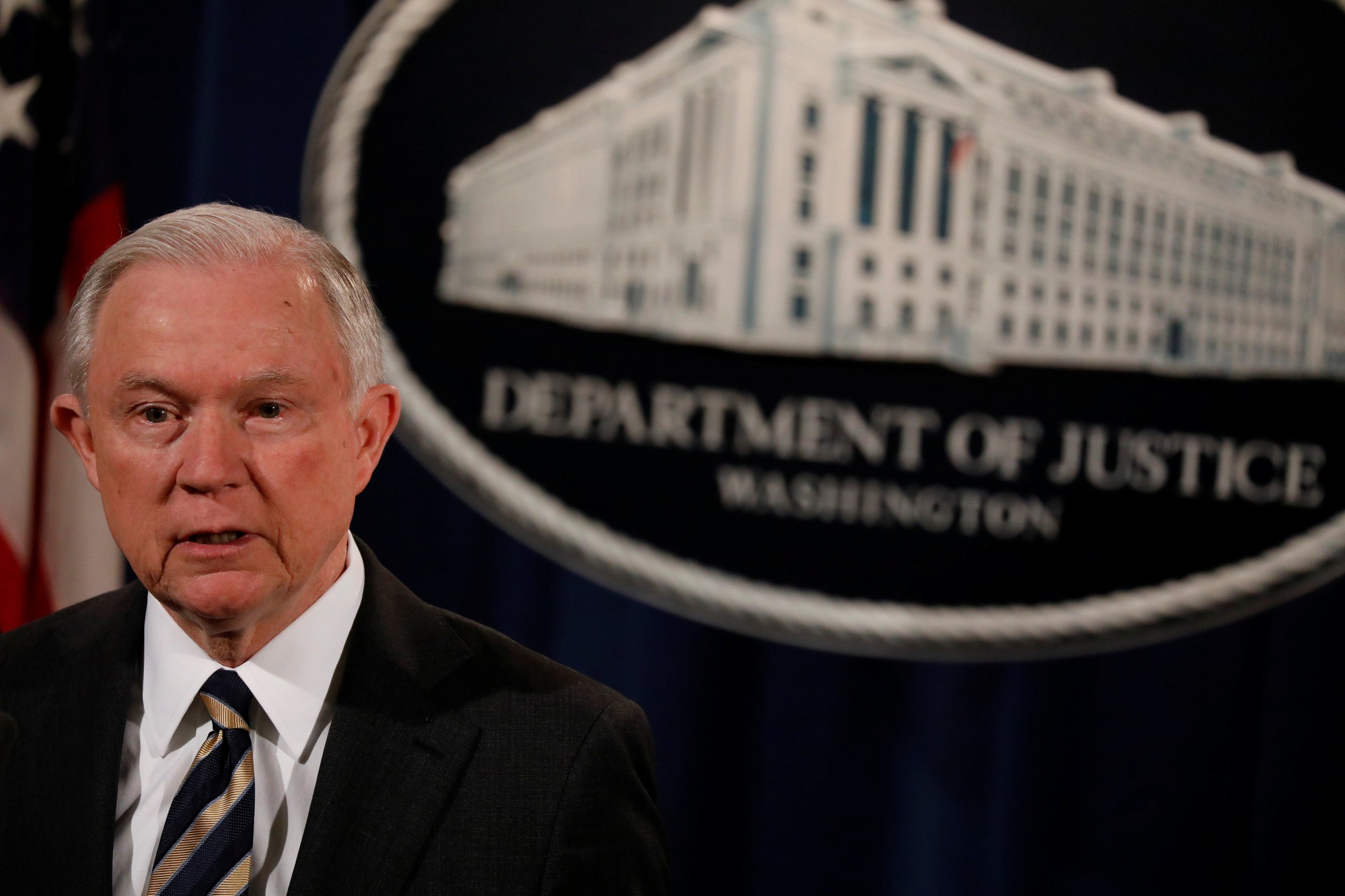 The transcript of a speech that Attorney General Jeff Sessions gave to a right-wing legal advocacy group behind closed doors has finally been revealed.
Conservative news site the Federalist reported Thursday that Sessions told the Alliance Defending Freedom—known for its extreme stance on gay rights including comparing homosexuality to bestiality—that religion in the U.S. is under attack and that the American government was not intended to "get between God and man."
Since Sessions spoke to the closed door meeting earlier this week news organisations—including Newsweek—have asked the Department of Justice for a transcript, commonly distributed after senior White House officials give public speeches, but requests have been ignored. Now the speech has appeared, printed in full, in the Federalist.
Read More: Kremlin applauds Trump scandal as good TV drama but claims Russia wants out
In it, Sessions says: "In recent years, many Americans have felt that their freedom to practice their faith has been under attack. This feeling is understandable."
"A lot of people are concerned about what this changing cultural climate means for the future of religious liberty in this country," he added. "The challenges our nation faces today concerning our historic First Amendment right to the 'free exercise' of our faith have become acute."
"Our founders, at least the most articulate of them, believed our government existed as a protector of religious rights of Americans that were essential to being a created human being," he continued. While Sessions commended the "great secular structure" of the U.S., he claimed this was done to "protect the rights of all citizens to fulfill their duty to relate to God as their conscience dictated and to guarantee the citizen's right to exercise that faith."
Sessions claimed President Donald Trump was an "unwavering defender of religious liberty" and said the leader had instructed him "to issue guidance on how to apply federal religious liberty protections."
"The federal government will actively find ways to accommodate people of all faiths," Sessions concluded.
The Alliance Defending Freedom has represented Jack Phillips, a Colorado baker deemed to have violated the state's nondiscrimination laws in 2012 because he refused to bake a wedding cake for a same-sex couple, during his case, which is now being heard by the Supreme Court.
The DOJ has not confirmed the veracity of transcript.