Religious Freedom in a Changing World | Opinion
From the coronavirus pandemic to the use of surveillance, freedom of religion or belief is facing a brave new world of global challenges. As the chair and vice chair of the U.S. Commission on International Religious Freedom (USCIRF), we witnessed significant developments in this area throughout 2019. Some severe violators made substantial progress, while some former champions of this fundamental human right experienced worrying backsliding.
Since USCIRF's creation, it has focused on Sudan. Under former President Omar al-Bashir, security forces harassed, detained and attacked Christians and other religious minorities. The previous regime used a public order law to enforce its strict interpretation of sharia law, especially on women. Religious minorities were prosecuted for apostasy.
Since the overthrow of the al-Bashir regime in April 2019, Sudan's transitional government has repealed the public order law and included in the transitional constitution a provision protecting freedom of worship. In December, Sudanese Prime Minister Abdalla Hamdok met with us to engage on these issues. In February, a USCIRF delegation traveled to Sudan and witnessed this progress—and the remaining challenges—first-hand.
For 20 years, USCIRF has recommended that the State Department designate Sudan as a "country of particular concern" (or CPC), a category under the International Religious Freedom Act (IRFA) for governments guilty of "systematic, ongoing, egregious" violations of religious freedom. That changed with our 2020 Annual Report, released on April 28. Much work remains, but in recognition of Sudan's progress, we now recommend it for the State Department's Special Watch List (or SWL), which is for countries meeting two of the CPC elements.
The other promising story is in Uzbekistan, where the government has long strictly controlled religious activity, imprisoning thousands of Muslims and harassing Jehovah's Witnesses, Baptists, Catholics and other religious minorities. Under President Shavkat Mirziyoyev, however, the government has taken significant steps, such as ending raids on religious communities for unregistered activity. In August, it announced it would close the infamous Jasliq Prison, where many religious prisoners were held. Uzbekistan's parliament has also pledged to revise some restrictive laws on religion.
We still have concerns in Uzbekistan, but these steps represent tangible progress. Accordingly, our latest Annual Report recommends Uzbekistan for the SWL, rather than for CPC designation.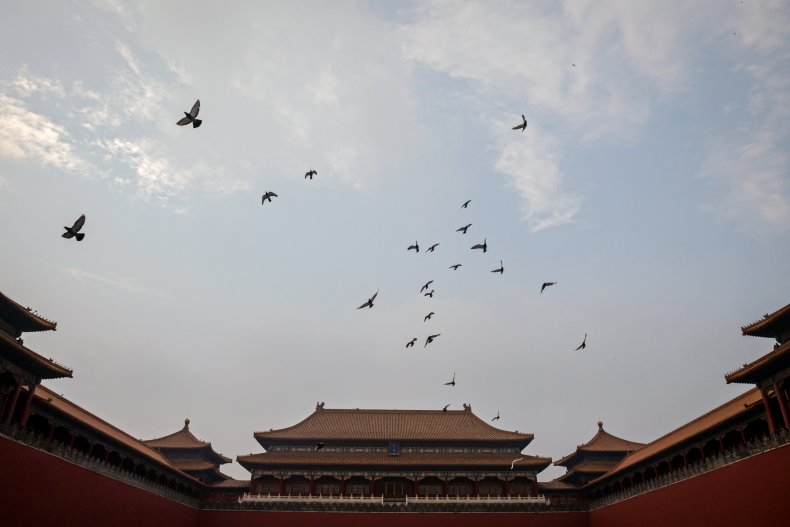 By contrast, the situation in India deteriorated drastically in 2019. After the Bharatiya Janata Party was re-elected in May, both the national and state governments introduced new policies targeting the country's Muslim population. In August, the state of Assam issued a National Register of Citizens (NRC), effectively classifying nearly a million Muslim residents as "illegal migrants." In December, Parliament passed the Citizenship (Amendment) Act to provide a fast track to citizenship for non-Muslim migrants from Afghanistan, Bangladesh and Pakistan, potentially leaving stateless the Muslims left off the NRC. Muslims are not the only targets. Seventy-eight documented violent incidents against Christians occurred over the past three months alone—and throughout 2019, certain Indian politicians continued to tacitly encourage violence against Christians and other religious minorities. Based on these developments, we felt compelled to recommend that the State Department designate India as a CPC.
We believe that U.S. leadership on religious freedom issues has contributed to the progress in Sudan and Uzbekistan. We encourage the United States to do more to achieve further progress in securing this fundamental human right elsewhere.
Although IRFA requires the U.S. government to take action against any country designated as a CPC, the State Department often reimposes existing sanctions or issues waivers. We urge the government to stop this practice and take different measures against each CPC. U.S. actions must match U.S. values. A good start would be imposing targeted sanctions against foreign officials responsible for religious freedom violations.
Perhaps the most important lesson in 2019 is that change can happen. As conditions on the ground evolve, so will our focus. We have already been assessing the impact of the coronavirus pandemic on religious freedom and warning countries to not try to manipulate this crisis to violate this human right. We've also encouraged the release of religious prisoners, especially those in high-risk categories. While the world remains turbulent in many ways and uncertainty in some quarters abounds, one thing that will not change is our singular focus on religious freedom and our advocacy for this fundamental human right.
Tony Perkins is chair of the United States Commission on International Religious Freedom. Gayle Manchin is a vice chair of the United States Commission on International Religious Freedom.
The views expressed in this article are the writers' own.