Religious Groups Condemn Governor's 'Infuriating' Decision to Sign Bill Forcing Universities to Offer Abortion Pill
The California Family Council and California Catholic Conference publicly criticized Governor Gavin Newsom for signing a bill into law that requires California's public colleges and universities to offer medication abortions.
Newsom signed SB 24, known as the College Student Right to Access Act, on Friday, drawing the ire of two religious groups. Both the California Family Council, an organization that advocates for laws in line with Judeo-Christian principles, and the California Catholic Conference, the California Catholic Church's public policy voice, argued that Newsom's signature sacrificed student safety.
"Governor Newsom's decision to sign SB 24 is infuriating and outrageous," California Family Council President Jonathan Keller said in a statement. "He has chosen the accolades of abortion activists over the safety of students."
Andy Rivas, executive director of the California Catholic Conference, echoed Keller's sentiment, saying in a statement that the mandate promoted a "political ideology" instead of the welfare of college women and children. After encouraging Newsom to veto the bill, a move the California Family Council also supported, Rivas said the organization was "frustrated and saddened" the governor signed it.
State Senator Connie Leyva introduced the bill in December and credited it with reaffirming the "constitutional right of every college student." Former Governor Jerry Brown previously vetoed a similar bill, and Leyva said she was "thrilled" that SB 24 gained Newsom's signature.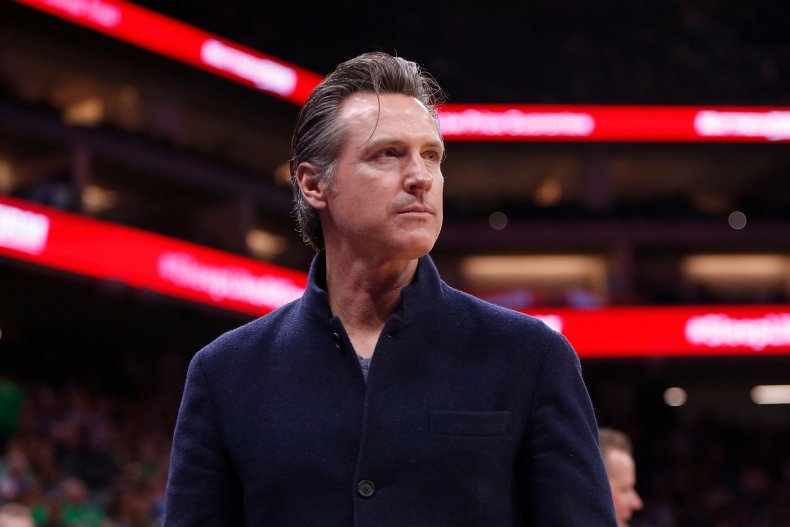 Supporters of the bill, including NARAL, a pro-choice advocacy organization, and the ACLU of California, credited the bill with ensuring that students have access to abortions regardless of income, race or location.
"Students should be able to make the decisions they believe are best for themselves, including the decision to become a parent or end a pregnancy," Laura Jiménez, executive director of California Latinas for Reproductive Justice, said in a statement. "Today, Governor Newsom stood with students of color, low-income students, and first-generation students who disproportionately face barriers to accessing the healthcare they need."
Instead of expanding reproductive options, the California Catholic Conference argued that the bill "purposefully narrows a woman's alternatives." Rivas added that Newsom's signature "diminished" the "life and dignity of women and children at our public colleges and universities."
In September, as the bill awaited a vote in the State Assembly, supporters rallied at the Capitol in Sacramento. One of the rally's speakers, Zoe Murray, a University of California, Santa Barbara alumni told Newsweek when she sought an abortion while in college, she had to take a 45-minute bus ride to the clinic and back. Having nonsurgical abortions on campus, she explained, would allow students to access the service without taking time away from classes or work.
Along with removing physical barriers that could hinder a student's education or employment, Murray saw SB 24 as being able to help tear down the stigma surrounding abortion.
"Senate Bill 24 will destigmatize abortion care by creating space for students to discuss their experiences openly with providers that we already know and trust," she said. "Importantly, it will also allow for a conversation to arise amongst students themselves."
California's Department of Finance credited enhancing student access with being a "laudable goal," but opposed the bill because of the funding it would require to be implemented. Under the new law, health centers would receive a $200,000 grant to finance preparedness measures, including purchasing equipment and providing training.
Medication abortions are available to those who are within 70 days of gestation. The method most commonly used in this procedure is a combination of two drugs, mifepristone and misoprostol, which counter, respectively, the effects of progesterone, a hormone necessary for pregnancy, and cause the uterus to contract.
The law, which is the first of its kind, will begin on January 1, 2023, giving California State University and the University of California campuses the necessary time to prepare.
"While other states have attempted to roll back a woman's right to maintain control over her own body, California continues to expand reproductive freedom across our state," Newsom wrote in a tweet.