A Pastor's Take on Birth Control in 1955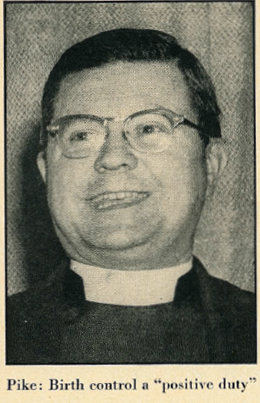 Under the Affordable Care Act (ACA), health insurers must provide coverage for all FDA-approved birth control methods. Donald Trump has promised to repeal the ACA, but without a detailed replacement plan, access to birth control may be significantly limited in future months.
The fight over birth control access in the United States is not a new one; In 1916, Margaret Sanger was arrested and sentenced to 30 days in jail for opening the country's first birth-control clinic in the country. Then in 1938, the federal ban on birth control was lifted and by the 50s, Sanger had worked to create the first-ever birth control pill, with the help of biologist Gregory Pincus.
The January 31, 1955 issue of Newsweek ran a column in its medicine section identifying a religious case in favor of of birth control. Reverend James A. Pike, the dean of of New York's Cathedral of St. John the Divine and an Episcopal leader, argued that "scientific" birth control is no more "artificial" than many spiritual means to that end. The column is republished in full here.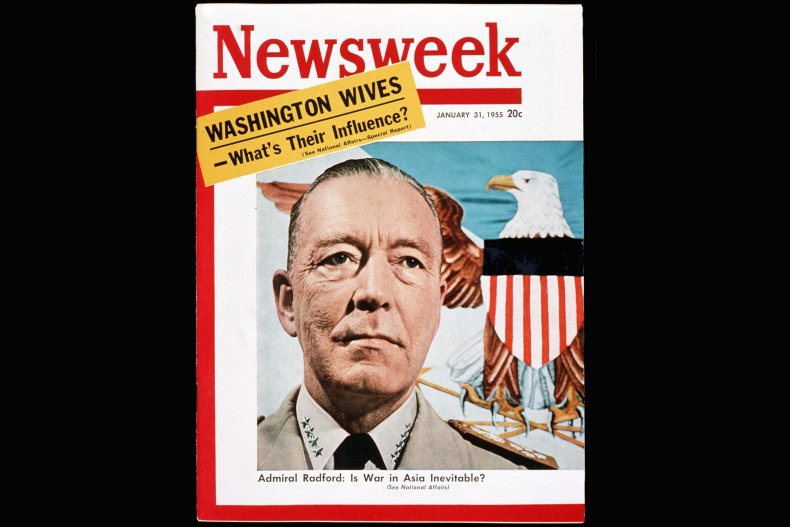 Many married couples do not practice birth control for religious reasons. Yet religious authorities are sharply divided over the birth-control question themselves*. Last week the Very Rev. James A. Pike, dean of New York's Cathedral of St. John the Divine, and a leading Episcopal spokesman, presented a strongly worded religious case for birth control. If a married couple, whether for reasons of health, emotional instability, or financial straits, have decided they do not want children at a certain time, birth control, he said, is "a positive duty." Dean Pike spoke last week at a meeting of the New York Planned Parenthood Committee of Mothers' Health Centers. Scientific birth control used in planned parenthood, he went on to say, is no more "artificial" than many means that man has used to attain spiritual ends. When parents decide that they should not be having a child, "we must make it very clear that is licit to use contraceptices."
Under happier circumstances, according to Dean Pike, the duty of parents in having children is equally positive: "In sharing God's creative process, parents must think through the responsibility of having children in the light of all factors operating in their particular situation from time to time," he added. "If the answer at a particular time is that they should be having a child, then they have a positive ethical responsibility to...carry out this intent, including medical assistance toward fertility. Doing so is to give a child one of the most precious gifts—the knowledge that he is wanted."
Dean Pike, who is chairman of the Clergymen's Advisory Committee, pointed out that the organization has often appeared in a negative, "and therefore controversial" manner in the community and in the press. (In most cases, the controversy has been over the birth-control question—NEWSWEEK, Jan. 26, 1953.) Planned-parenthood workers, he urged, should be just as concerned with aid in "planned procreation" as with the aids to the "limitation of birth."
As things now stand, the New York committee operates four centers. Its prime interest, of course, is in meidcally directed "child-spacing," so that youngsters are born into the world by choice instead of by chance. Less well known, but conducted with equal vigor, are its medical consultation services, insituted for childless couples who want children but who have been unable to have them. It also runs guidance clinics for couples about to be married and offers professional aid for those with marital problems.
Last week's session started a campaign for $175,000 for the New York Committee and its parent group, the Planned Parenthood Federation of America.
*The Roman Catholic Church solidly opposes it, and strongly condemns Catholic families who practice it. Most Protestant churches do not, although in some denominations, like the Lutheran, opinion is split.