'Religious Motivation' Suspected in Virginia Triple Homicide
Court documents say a "religious motivation" may have been behind the alleged triple homicide one Virginia man committed against his mother, sister and one-year-old nephew.
Matthew Bernard of Keeling, Virginia, made headlines in late August for shooting his relatives and dog, and for the hours-long manhunt that ensued when a neighbor saw Bernard running into the woods with a rifle and reported it to 911.
Schools in the area were on lockdown on August 27 and nearly 100 officers were involved in the search, which culminated with a naked Bernard caught on video charging an officer and being sprayed with mace. He then attempted to strangle a bystander before running into a police barricade and being arrested.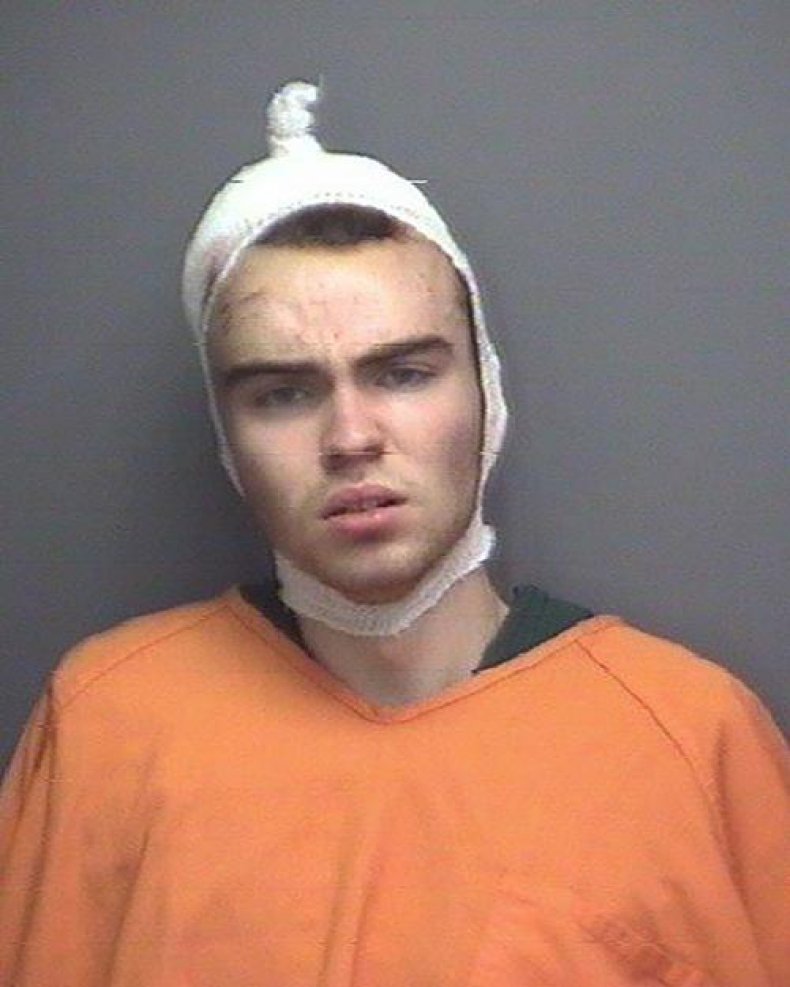 Police suggested a religious motivation for the killings in a search warrant submitted to court to look through Bernard's two cellphones, the Danville Register & Bee reported.
According to the warrant, Bernard had told Jason Adkins, the youth pastor at the Central Boulevard Church of God where his family attended, that on his phone he had diary recordings of "his thoughts, what he had seen in dreams, visions, and things that he had heard from God."
According to the Register & Bee, the pastor estimated to authorities that there were more than 100 recordings on the phone, but that Bernard had never shared any of them directly with him. Investigator Dusty Sheppard wrote in the warrant that the pastor told authorities "Matthew told him he wanted to keep this in case it comes to pass."
Sheppard wrote in the warrant that information gathered from the voicemails, social media activity logs and internet history could help authorities understand the timeline of events and Bernard's possible motivations leading up to the killings.
Bernard's uncle told WSLS-TV at the time of the murder that "[the] boy's a Christian. Went to church every Sunday, every Wednesday, every Sunday night. [He] taught youth groups. Just an all-around perfect kid, in my opinion."
He added, though, that Bernard had told his mother that he had been having "bad dreams" the previous week.
Bernard is facing first-degree murder charges and related firearms charges for the killings. At his arraignment, Judge Brian Turpin of the Pittsylvania Juvenile and Domestic Relations District Court ruled in favor of a competence and sanity evaluation at the request of his defense attorney, which must be completed by October 31.
Bernard is currently being held by the Virginia Department Behavioral Health and Development Services rather than a local jail.