A religious artist and scholar has labelled Kanye West "a fool," but said that he was "a fool worth paying attention to."
Jonathan Pageau, an icon carver who travels across the U.S. and Canada to lecture about religion and religious symbolism, spoke highly of the Chicago rapper after "a coming together of the elements" meant that both men were in the Windy City at the same time together.
Pageau was in Chicago to deliver a lecture at the St John Cantius Church. Meanwhile, Kanye was celebrating the release of his new album, Jesus Is King.
"We're living in a world that is upside down," Pageau said on his YouTube channel, The Symbolic World.
"We're living in a world where the exception has become the rule, where the margins have become king.
"The aesthetics of the carnival are all around us—this spinning, this turning, this entertainment mode. Everything about our world is carnival-esque.
"Usually, it is the fool which brings us to that moment. It is the fool, the clown—all these types of characters—that bring us into this upside-down world of spinning, entertainment and of excess.
"But my contention for the past few years has been that if the fool is the one who turns things upside down then the fool is also the one who turns things right-side up."
He added: "When the world is upside down, we need to pay attention to the fools and now is the time to pay attention to someone like Kanye."
Pageau, who is also on the editorial board of the Orthodox Arts Journal, discussed how Kanye represented the fool through the lens of religious symbolism that rejects looking at the world through a purely scientific and materialist world view.
Those ideas—first taken seriously by the Swiss psychiatrist Carl Jung and his successor Joseph Campbell, among others—have gained new relevance after being popularized by the Canadian academic Jordan Peterson whose YouTube lectures on such subjects frequently gather over a million views.
In religious symbolism, the fool always precedes the coming of the "savior" or the "hero".
Pageau said Kanye resembled the fool because he was in many ways the outcast of a good society in religious terms—a rapper who often talked about sex, drugs and money, marrying a woman who became famous from a sex tape and who was frequently at the center of large controversy.
One only need look at Kanye's infamous Taylor Swift incident, his admission into hospital following increasingly manic behavior and his controversial wearing of the red Donald Trump Make America Great Again hat to see what Pageau means.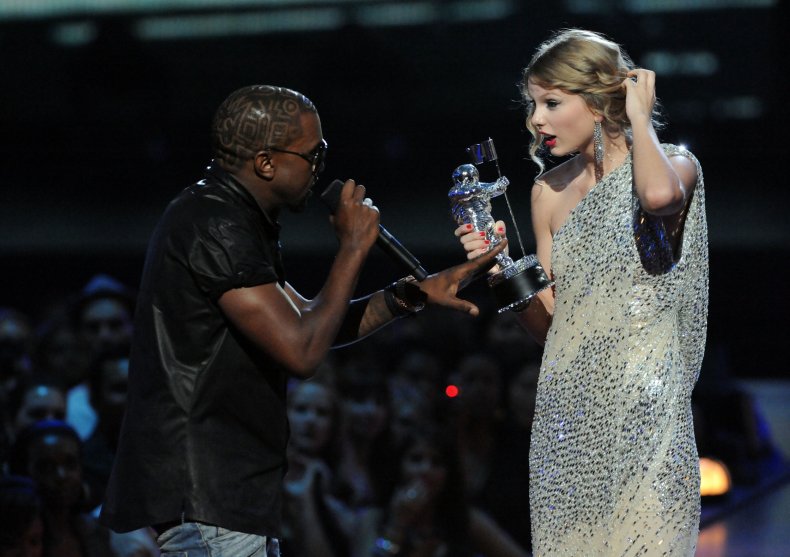 Kanye addressed this controversy in a recent interview with Apple Music's Zane Lowe, stating that as an artist, it was a form of protest against a society that increasingly controlled what you could or could not say.
"I wasn't afraid to speak my mind when I didn't own my masters," Kanye said, referring to CEOs and businesspeople who he said constrained his artistic vision. "I own my masters. You think I ain't gonna talk my mind right now?"
Although Pageau said he had become interested in Kanye as a potential fool to hero figure as early as 2004, he said at times he could barely look or pay attention to the artist because his music was "so vulgar and so blasphemous".
However, he said he came to realize that Kanye was similar to the biblical figure of King David—the shepherd who rose up to defeat Golaith, but also married several sex workers and the wives of other men at the height of his power, before making peace with God before his death.
"There was a point where I couldn't pay attention to Kanye too much because his last albums were so crass and so vulgar and so blaspheming, calling himself God and Jesus basically," Pageau said.
"So he really went to the end [of the upside-down world]. He went right to the edge where he married a woman that is exactly the image of this whore who became famous for making a sex tape and who was famous for being famous and who represents all of this excess and all of this sensuousness.
"Then last year, when Kanye went kind of crazy and then went into the asylum, I started to pay attention to him even more. The fact that he saw supporting Trump as a form of ultimate rebellion. Everything about that seemed that it was something to pay attention to.
"So finally, these Sunday Services,"—live performances where Kanye simulates the gossip feel of black church choirs—"really marks a transition which I think is important because it does represent that flip from someone who went all the way to the bottom of pop culture and now is flipping."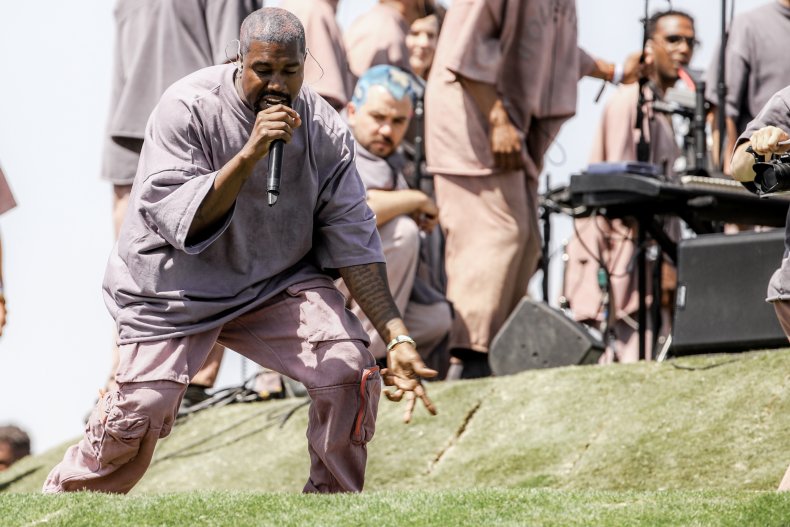 In the interview with Lowe, Kanye explained how the idea for Sunday Service and the following gospel album came while he was admitted to a mental facility.
Pageau said this moment marked a cultural shift because music, stories and art were historically a participative experience in search of higher truth—something Pageau argues has been lost in modern culture—but that Kanye as a cultural leader was leading us back to again.