The Best and Worst Things About 1984: Thriller, Purple Rain, Transformers and More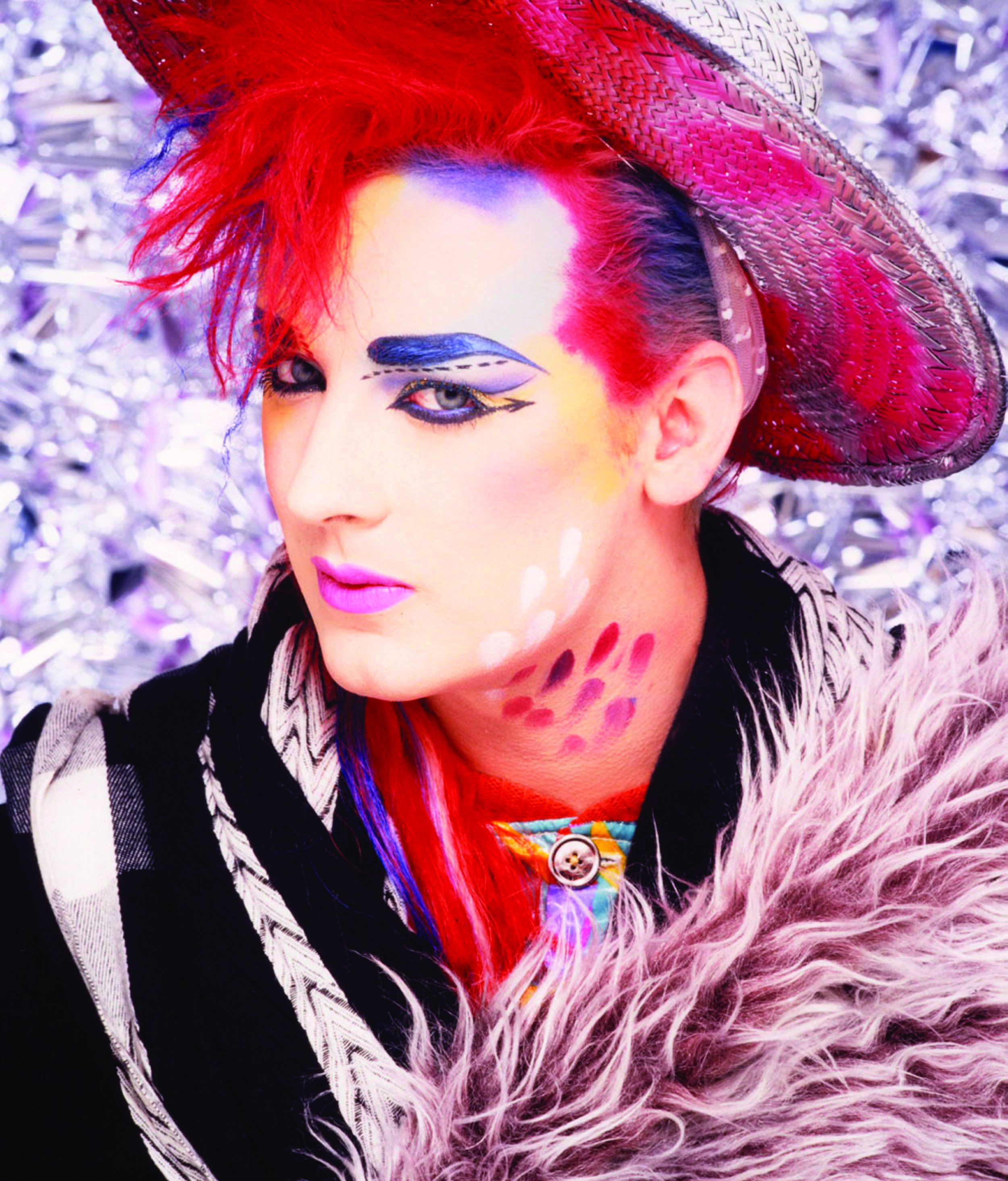 This article, along with others of the best (and worst) of the decade that defined pop culture, is featured in Newsweek's Special Edition: The 1980s.
Thank 1984 for...
Transformers
Combining toy cars with alien robots, Transformers stands as one of the all-time great pieces of marketing genius. The toys were released at the same time as the eponymous cartoon, an action series showcasing the wars between the Autobots and the villainous Decepticons. This two-pronged strategy worked, as each product was practically a commercial for the other.
Strides in the LGBTQ Community
In retrospect, 1984 was a banner year for LGBTQ culture becoming mainstream culture. Thanks to the success of "Karma Chameleon," Culture Club's Boy George became one of rock's fi rst openly gay superstars. Despite the Reagan administration's promotion of "traditional values," Boy George became one of the few household names with a blatantly drag-influenced aesthetic. But gaining mainstream cultural footholds wasn't the end of the story for the community in '84. Even more important was the National Gay Task Force v. Board of Education of the City of Oklahoma City Supreme Court Decision, which struck down a 1978 ruling allowing Oklahoma schools to fire teachers for "engaging in public homosexual activity or conduct." The first time the Supreme Court heard an Oral Argument on gay rights, this vote polarized the court, but ultimately led to the ruling being overturned as an infringement on the First Amendment.
"Born in the U.S.A." Becomes America's Most Misinterpreted Song
While Bruce Springsteen's 1984 release Born in the U.S.A. turned him into a national superstar, it also led to a widespread misinterpretation of his politics. Intended as a protest song, Born in the U.S.A.'s title track was instead widely perceived as a patriotic anthem, so much so that Ronald Reagan's staffers attempted to get permission to use the song for his re-election campaign. Springsteen, no doubt chagrined at the Gipper's inability to process sarcasm, said no.
CHART TOPPERS
No. 1 Album
Thriller by Michael Jackson
Neither Prince nor Big Brother could slow down Thriller in 1984. This juggernaut of a pop album just kept on selling, positioning Jackson as the definitive '80s pop star. As new singles benefitted from imaginative music videos, few could argue that this wasn't pop music at its best.
Top 5 Billboard Singles
1. "When Doves Cry" Prince
2. "What's Love Got to Do with It" Tina Turner
3. "Say Say Say" Paul McCartney and Michael Jackson
4. "Footloose" Kenny Loggins
5. "Against All Odds (Take a Look At Me Now)" Phil Collins
Movie Themes Dominate 1984
The '80s were the golden era of movie theme songs, with three soundtrack singles hitting the Top 40 in '84. Singles tied to the big-budget advertising of Hollywood comedies would become iconic apart from the movies they represented.
"Ghostbusters" — Ray Parker Jr. For a genre declared dead back in '79, disco seemed stronger than ever in 1984. With its instantly recognizable opening and pulsing grooves, "Ghostbusters" proved the genre still had some life in it a decade after its peak.
"Footloose" — Kenny Loggins With "Footloose," Loggins completed his transformation from smooth, L.A. soft rocker into the soundtrack king. Scoring one of the most beloved dance scenes in cinema, "Footloose" became an instant '80s classic.
"Purple Rain" — Prince More than just a beloved soundtrack, Purple Rain may stand as one of the best pop rock albums ever recorded. The title track is living proof of Prince's greatness; an almost nine-minute-long epic that boasts one of the decade's most emotional performances.
This article was excerpted from Newsweek Special Edition: The 1980s. For more on the biggest moments of the iconic decade pick up a copy today.