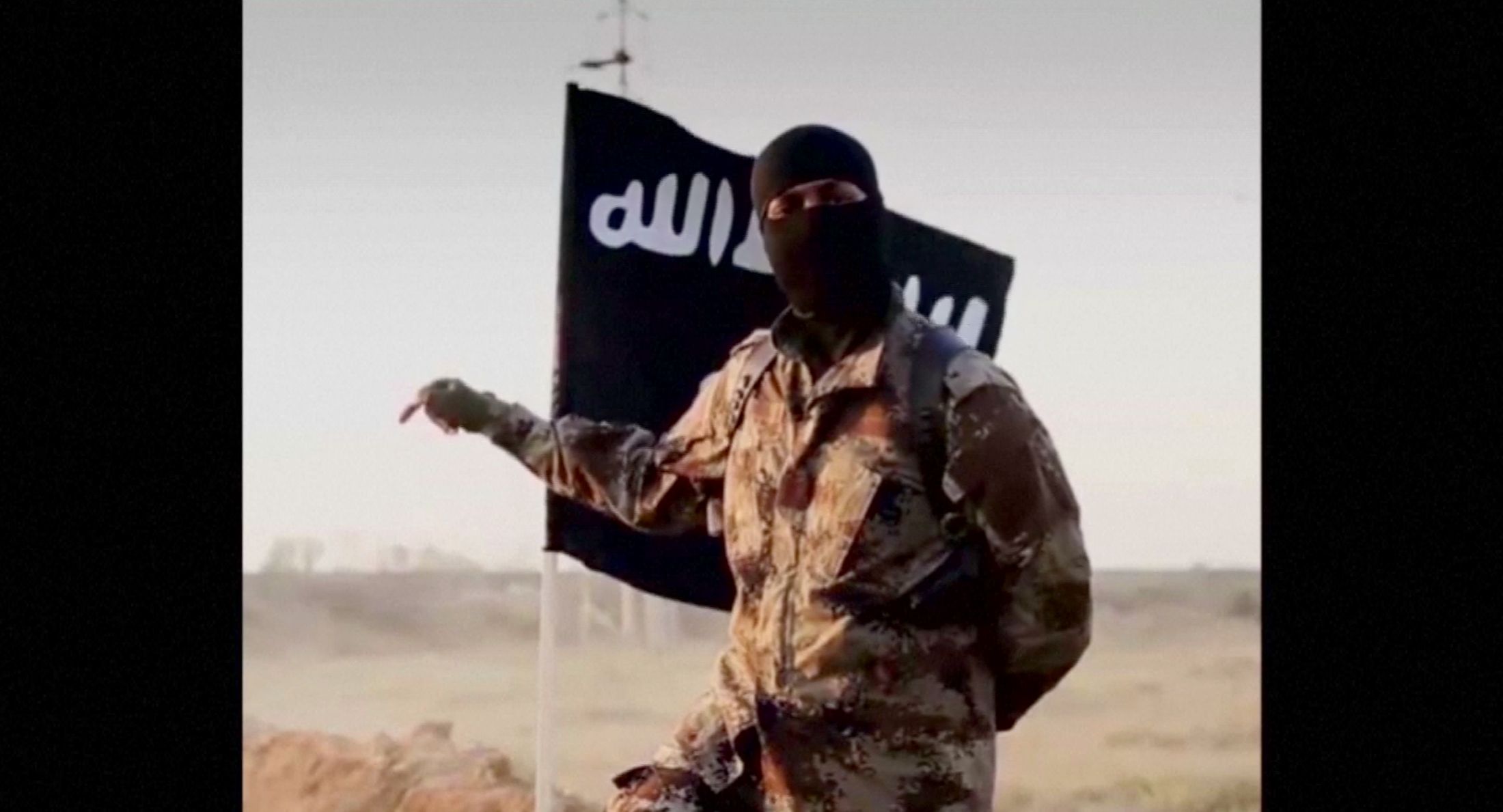 Islamic State has been forcing reluctant militants to fight by executing deserters and even physically tying them to tanks and machinery, according to a member of the British parliament.
Nadhim Zahawi, who is Britain's first and only Kurdish MP, travelled to Erbil, the capital of the Kurdish region of Iraq at the end of August, and met Masoud Barzani, the Kurdish president and members of his cabinet and security forces.
Zahawi says that several of the Kurdish soldiers he encountered during his visit recalled finding ISIS fighters physically tied to the gun turrets of tanks and Humvees captured in the conflicts, suggesting that many of them had been forced to remain in their positions.
"It was common for Kurdish forces to capture humvees or mini tanks and find as many as four or five ISIS fighters tied to the machinery so they couldn't abandon [their posts] or surrender, they had to keep on fighting," Zahawi says.
He also cited instances of ISIS killing deserting fighters and documenting these murders to "send out a 'mafia style message' to their clan".
Mariwan Naqishbandi, a spokesman for Kurdistan's Ministry for Endowments and Religious Affairs confirmed that the execution of 'deserters', or those suspected of disloyalty is common practice amongst ISIS fighters.
"IS publicly executed five of its Kurdish fighters outside a mosque in Mosul right after Friday prayers on the 5th September", he said. According to Naqishbandi, the five had been accused of "espionage" and "being reluctant to keep fighting in the Kurdish front against peshmerga forces."
Jonathan Russell, political liaison officer of the counter-extremism think tank Quilliam, emphasised the difficulty for would-be jihadists to leave ISIS once they arrive in Syria.
Russell recounted a conversation between an Islamic State fighter and one of his Quilliam colleagues, in which the militant had said that "the moment you cross over into Syria, it's like being naked… you're effectively beholden to the first person who provides you with weapons or anything. They take your passport and you have to do what they say."
Like Zahawi, Russell agreed that distinguishing between these types of fighters was vital. "It's worth remembering that some former fighters will be repentant, and confused about the reasons they went over there," he told Newsweek. "They may have intended to fight the Assad regime and have ended up disappointed and they may well have no frontline experience. I'm convinced that we have to engage with these people and stop viewing them all as the same."
"If you take up arms abroad for a terrorist organisation then you must pay the price, but we should be joining up the penal code with a willingness to engage with people, with the broad hope of de-radicalising and re-educating them."
The UK government is currently considering plans to ban British-born jihadists in Iraq and Syria from returning to Britain, amidst fears that returning fighters could perpetrate a terror attack using their combat training.
In August the terror threat level was raised to 'severe', its second highest level, meaning that a terror attack is 'highly likely.' Earlier today, British security services reportedly foiled what would have been the first ISIS terror attack in the UK.
At least 500 British citizens are thought to have gone to fight in Syria, although ministers say they do not know the exact number. One MP has estimated that as many as 1,500 Britons could have left to fight for ISIS.