Remains Found in Missouri Landfill May Be Those of Woman Missing 13 Years
The hunt for Megan Shultz, who had been missing for 13 years, may be over as Columbia, Missouri police say human remains found in the city landfill may be hers. Shultz's husband, Keith Comfort, 37, allegedly told police in Lake Geneva, WI, that he murdered his wife after a drug deal gone bad.
Comfort entered a Lake Geneva police station in August 2016, asking to talk about a "mental health issue." During an interview with police, Comfort made statements implicating himself in Shultz's killing. His confession came almost 13 years to the day of Megan Shultz's disappearance.
The probable cause statement says that Comfort was at work when Shultz telephoned him, saying she had had "ripped someone off" in a drug deal. When Comfort arrived home, Shultz was allegedly visibly agitated and violent. Comfort took hold of Shultz's neck, drove her to the ground and strangled her.
Upon the realization that Shultz was dead, Comfort placed her body into a trash bag and deposited the body into a garbage receptacle at their apartment building. After Schultz's mother inquired about her daughter's whereabouts, Comfort filed a missing persons report. Less than three weeks later, Comfort filed for divorce.
Comfort was granted custody of their infant daughter.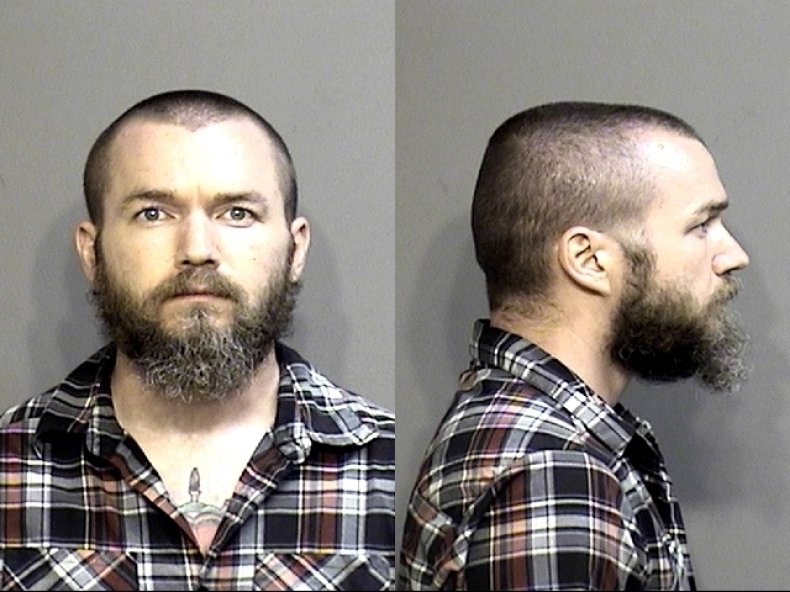 After an interview with Comfort in Lake Geneva last month, Columbia police began exploring a 14-acre section of the city landfill. During a news conference, Police Chief Geoff Jones said they could not conclusively prove the remains were Shultz's. An extended DNA testing procedure on the remains will be required.
Speaking with local affiliate Fox 6, Boone County prosecutor Dan Knight said, "The circumstances where you have someone come into a police station and accept responsibility 13 years later, yes, that is a long time in a different state. That is unusual."
Originally, no criminal activity was suspected in the disappearance, as Shultz was thought to have left home voluntarily. Her mother, Debra Shultz, did not share that belief. In an interview with KOMU, Shultz said she always sensed that Comfort had murdered her daughter, but could never prove it.
"I searched from one end of the country to the other," Shultz said. "That was very frustrating for many years... I put up flyers everywhere and her poster was listed on the rest stops all over Missouri."
According to the Columbia Missourian, Debra Schultz is hoping to gain custody of her granddaughter whom she hasn't seen in almost a decade. "I've got room for her," Shultz said.
Comfort is currently incarcerated in the Boone County Jail, charged with second-degree murder. His bond was set at $1 million.