World War II Pilot Remains Found at Bottom of Pacific Ocean After Months of Underwater Excavation
After an underwater excavation, the U.S. military has found the remains of at least one serviceman killed over 70 years ago, after his plane was shot down as he flew over the Pacific Ocean.
In the summer of 1944, two U.S. aircraft were sunk near Ngerekebesang Island, part of the island Republic of Palau, in the midst of World War II. Inside those planes were four servicemen.
The Navy announced last Tuesday that an underwater recovery team hadfound the remains of a pilot after the extensive excavation. The operation, led by the Defense POW/MIA Accounting Agency (DPAA), had been years in the making. Back in 2015 and 2016, preliminary investigations of the sunken aircrafts, an F6F-3 Hellcat and a TBM1-C Avenger, were conducted, sparking the excavation to find the long-lost military service members.
This year, the underwater recovery team worked 45 days, sometimes 12-hour shifts, to recover the remains. The evidence was brought back from Palau last Saturday morning, Army Major Jessie Romero, the public affairs officer for DPAA, told Newsweek. The agency is now analyzing the remains to identify them.
"When it comes to families, I think it's about giving them answers," Romero told Newsweek. "If you're a family member of one of these missing service men that were lost in World War II, and you never know what happened, I think it's a fantastic thing to know exactly what happened to your loved one."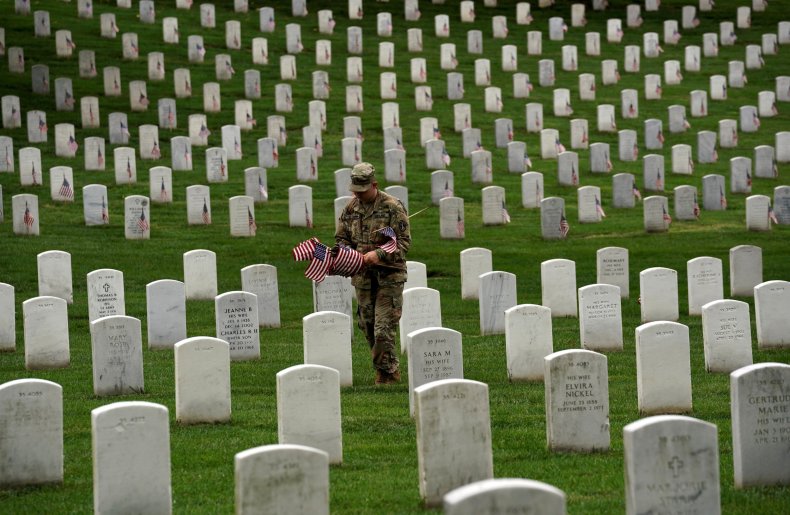 But identifying these remains could take months, if not years, to give answers, he said. The agency could not confirm to Newsweek how many people were found at the two sites during the dives, but per historical records, there were four bodies that were not recovered, Romero said.
Tens of thousands of people are still missing from past U.S. wars; 72,941 people are still missing from World War II alone. There are another 7,705 and 1,599 people missing from the Korean and Vietnam wars, respectively. In February, the agency announced that 16 military members missing from World War II and the Korean War had been accounted for.
"I don't think the general public could even contemplate how many people we still have missing from past conflicts," Romero said. Romero, who has been a service member for some 25 years, said he "couldn't imagine what these families must have went through." Finding your family member two or three generations later and being able to know the full story of what happened to your family during World War II must be "pretty tremendous," he added.