Remember California's Energy Woes in November | Opinion
Californians spent August in the dark—literally and figuratively. Heatwaves tore through the state, leaving millions without power during multiple days of rolling blackouts. It seems more problems are on the horizon, with the Energy Department this week approving the state's request for an emergency order to preserve the reliability of the bulk electric power system.
At fault, at least in part, is California's over-reliance on unreliable sources of energy like wind and solar. These problems were preventable and should be a wake-up call for the American people ahead of this year's election.
At its core, California is heavily dependent on renewable energy sources—most of all, solar. Renewable energy already makes up 36 percent of the state's electricity, with a mandated goal of reaching 60 percent in 2030 and 100 percent in 2040, regardless of feasibility. While Democrats claim to be the modern-day champions of combating climate change, they also seem to be banking on perpetual sunshine and steady breezes to power their grid. This unrealistic, politically driven approach irresponsibly puts families and communities at risk.
For years, supporters of baseload generation, like coal and nuclear, have warned of the perils we are seeing today. California has thumbed its nose at these reliable sources while mandating inherently unreliable generators, like wind and solar. If you want to be assured the lights will come on with a flip of the switch, your grid needs coal and nuclear's 24/7 generation capability. Unlike renewables, they work despite the weather or the time of day. Ironically, California is awash with wind and sunshine, yet its power markets are clearly failing. While lowering emissions further is a goal we all share, it must be done in a way that works. Whether there is a heatwave on the West Coast or a polar vortex in the Midwest or Northeast, reliable energy sources are vital to keeping our communities thriving and safe. Coal, nuclear and natural gas power our schools, hospitals, and businesses with in-home heating units in the winter and air conditioning in the summer. As Californians experienced, when the lights go out, life shuts down.
Thankfully, we have a president who understands this. Since the day he took office, President Trump has prioritized a resilient grid, and his administration has proposed policies to better maintain transmission lines, make nuclear plant operations more efficient and accurately value the benefit of reliable baseload generation. The president also signed the FUTURE Act into law, which expanded carbon capture tax credits to make power generators like coal more efficient and clean. These actions give Americans more affordable utilities, while lowering carbon emissions to their lowest point in 25 years.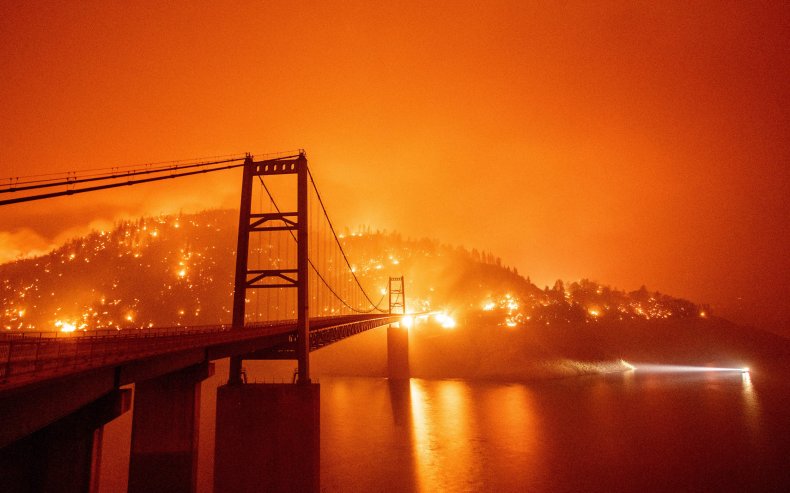 The contrast to his opponent could not be more obvious. The Obama-Biden administration launched a war on coal, authored the job-killing Clean Power Plan and weaponized its executive authority to go after the energy producers who help keep the lights on when wind and solar fall short. Joe Biden and Kamala Harris would rather pursue the radical ideals of the Green New Deal than keep the lights on for their constituents. States like Pennsylvania, Minnesota and Colorado could become the next victims of the Left's radical environmental agenda, should they be forced to follow California's model of scrapping reliable sources of power in exchange for flighty wind and solar generation.
There is no reason to believe these liberals, or California's leaders, won't continue to remain in the dark about the horrible ramifications of their policies. While California Governor Gavin Newsom admits he failed to adequately prepare, he still wants "to radically [change] the way we produce and consume energy." Simply put, Governor Newsom will keep pushing the state toward an overdependence on unreliable energy, no matter the cost and without backup from reliable, American-made energy.
The American people can choose to support energy security and reliability this November. With a Californian on the ballot, let's head to the polls remembering which path to avoid.
Kevin Cramer, a Republican, is the junior U.S. senator from North Dakota.
The views expressed in this article are the writer's own.