'A Cult-Film Cash Machine': Wes Craven and 'Nightmare on Elm Street' in 1988 Newsweek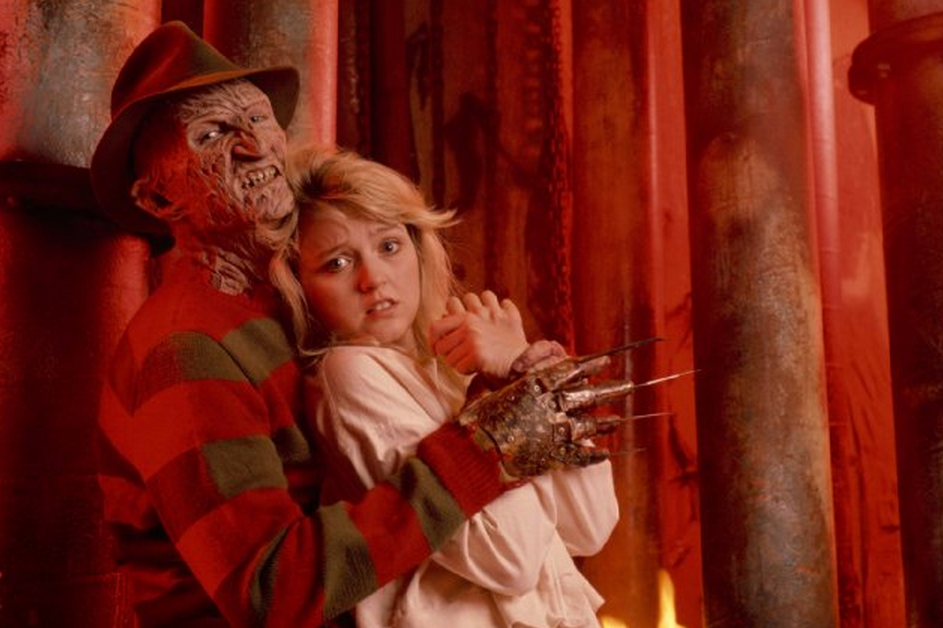 Legendary horror writer and director Wes Craven died Sunday at 76. We're remembering the late filmmaker by republishing this 1988 story on the unlikely success of the Nightmare on Elm Street franchise—and the independent distribution company that made it possible. Written by ex-Newsweek bureau chief Joshua Hammer, this story originally appeared in the September 12, 1988, issue of the magazine—a month after the release of A Nightmare on Elm Street 4: The Dream Master.
Robert Shaye has always had an eye for cult classics. In 1972 the Columbia-educated lawyer stumbled across a long-forgotten anti-marijuana film called Reefer Madness. He sensed that its melodramatic tone might have comic appeal for college students in those high times. Shaye transferred the relic to 35 millimeter, carted prints to art houses and campuses across America—and netted more than $300,000.
Today Shaye, 49, is still relying on his sense of the weird and profitable as head of one of the movie industry's hottest independent production companies. New Line Cinema, which finances projects by such unconventional directors as Harvey Fierstein and John Waters, banked profits of $4 million last year. Its greatest success has come with the Nightmare on Elm Street horror-movie series; the latest installment has earned $25 million and turned lava-faced, razor-gloved Freddy Krueger into the most popular cinematic maniac since Darth Vader. As Shaye puts it, Freddy "has become a mini-franchise."
New Line's prosperity comes at a time when other independents are floundering. Two years ago investors were rushing to finance a dozen "indies"; since then, the money has dried up as the companies have overproduced and overspent. (Dino De Laurentiis, once the king of independent producers, recently declared bankruptcy after a series of big-budget flops, notably Million Dollar Mystery and Tai-Pan.) Wall Street credits Shaye's cost-consciousness and hands-on involvement for keeping New Line healthy. "These guys aren't egomaniacs...trying to be instant mini-moguls," says Hal Vogel, entertainment analyst with Merrill Lynch. "They're level-headed moviemakers."
Shaye struggled for years before breaking through, distributing Czech documentaries and B movies like The Texas Chainsaw Massacre until he got the first Nightmare script in 1982. Written and directed by Wes Craven, Nightmare cleverly blended reality and imagination in a tale of adolescents stalked by a killer who inhabits their dreams. It cost $1.8 million to make and grossed $23 million.
With aggressive marketing, Shaye and New Line have made the Nightmare sequels even more profitable than the original. They have softened Freddy's image from silent stalker to homicidal jokester—Jack the Ripper with a Vegas schtick. Working feverishly to promote the character, they trucked Freddy (played by actor Robert Englund) to rock concerts and even held a monthlong Freddy phone-a-thon. The strategy paid off: In all, the four Nightmare films have grossed $120 million. Lorimar is distributing a TV series based on Nightmare, and New Line says one major soft-drink company has expressed interest in using Freddy as a spokesman.
The question now is whether New Line has a second act. The profits from Nightmare have allowed the company to step up its production schedule to six films this year. The last will be a $4 million version of Harvey Fierstein's play about gay love, Torch Song Trilogy. But most of its earnings come from the Nightmare series. Wes Craven, for one, says he is tiring of the increasingly silly sequels; "Freddy's like Shecky Greene with claws now," he says. Analysts and investors are also starting to wonder how profitable New Line can stay without Freddy's help. Shaye will have to provide answers if he wants to avoid the fate of the other indies: a nightmare on Wall Street.