Remember When Nick Cannon Was Accused of 'Colorism' by Azealia Banks?
Nick Cannon was fired from ViacomCBS on Tuesday after he was accused of using hate speech on his podcast Cannon's Class. Fans of Cannon, or rapper Azealia Banks, may remember another controversial time in Cannon's career. In 2018, Cannon was accused of colorism by Banks after she appeared on his MTV series Wild 'N Out.
Back in 2018, Banks appeared on Wild 'N Out, which combines rap and comedy. She called out the series, and Cannon, for an alleged colorist joke. Colorism is different from racism: it encompasses prejudice within the same race, based on skin tone. In the episode, comedian DC Young Fly joked that Banks was only invited on the series because Cardi B couldn't be booked. She responded on Instagram immediately after filming.
"I did Wildin' out [sic] today. There were tons of pre-planned colorist jokes and of course .... cry baby cried," Banks wrote in a now-deleted post.
The internet feud escalated between the pair with Banks even deriding Cannon's Lupus diagnosis, a thread on Instagram she later deleted. You can read more about it here.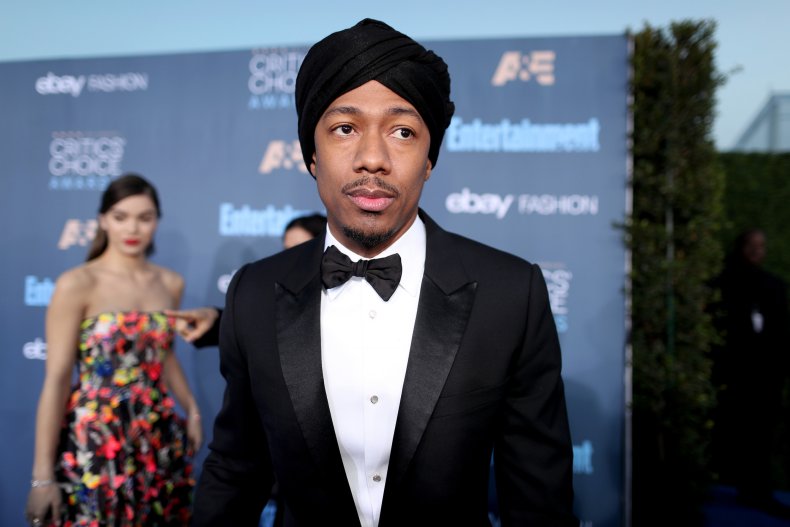 While Banks' claims about Cannon and the show surely received media coverage, this is the first case that's warranted action from ViacomCBS. They revealed Cannon was removed from his post on Wild 'N Out, and the network had cut ties with him completely.
"ViacomCBS condemns bigotry of any kind and we categorically denounce all forms of anti-Semitism," the statement, shared by CBS News started. "While we support ongoing education and dialogue in the fight against bigotry, we are deeply troubled that Nick has failed to acknowledge or apologize for perpetuating anti-Semitism, and we are terminating our relationship with him."
On the podcast, Cannon said that Black people are "the true hebrews," seemingly undermining the struggles of the Jewish population throughout history. He did dive into the backlash in a Facebook post.
"I do not condone hate speech nor the spread of hateful rhetoric. ... The Black and Jewish communities have both faced enormous hatred, oppression persecution and prejudice for thousands of years and in many ways have and will continue to work together to overcome these obstacles," he said.
Later, on Tuesday morning, Cannon posted a Facebook statement asking ViacomCBS to give him full ownership of the Wild 'N Out brand.
"I am deeply saddened in a moment so close to reconciliation that the powers that be, misused an important moment for us to all grow closer together and learn more about one another," he wrote. "Instead the moment was stolen and highjacked [sic] to make an example of an outspoken black man. I will not be bullied, silenced, or continuously oppressed by any organization, group, or corporation. I am disappointed that Viacom does not understand or respect the power of the black community."
It ended: "But now I am the one making demands. I demand full ownership of my billion dollar [sic] Wild 'N Out brand that I created, and they will continue to misuse and destroy without my leadership! I demand that the hate and back door bullying cease and while we are at it, now that the truth is out, I demand the Apology!"
Newsweek was unable to reach out to Cannon for further comment, as it appears his email inbox is full.