Remembering the Boston Marathon Bombing Victims and Survivors 7 Years Later
On April 15, 2013, tragedy struck when two homemade pressure cooker bombs exploded at the annual Boston Marathon. 7 years later, runners hoping to honor the victims and survivors of the terrorist attack will have to wait to do so due to the coronavirus lockdown.
On Patriot's Day, two bombs exploded at 2:49 pm near the 117th marathon's finish line. Brothers Dzhokhar Tsarnaev and Tamerlan Tsarnaev were responsible for the deaths of three spectators and the injuries of about 260 innocent victims. After security camera footage connected the two suspects to the bombing, federal and state law enforcement pursued the Tsarnaev brothers.
After an intense gun battle at Watertown street, Tamerlan Tsarnaev died from his gunshot wounds. Dzhokhar Tsarnaev could not evade capture and faced his own trial, where he was found guilty of 30 federal charges. While on death row, Dzhokhar has been incarcerated at a penitentiary prison in Colorado.
Marc Fucarile, a bombing survivor who lost his leg, recently discussed how he moved on with Boston 25 News, "You can never change the past, no matter how much you focus on it. So, I strongly believe you chose to live in the moment you are in. Right now. At this minute. And that's the only thing you can control."
In a recent interview with Associated Press, Bobby O'Donnell talked about dealing with trauma, "It took having this terrible thing happen to me to have all the wonderful things that followed occur. When I face tragedy or adversity, what I've come to realize is I need to decide where I want this to go from here."
The survivors of the 2013 marathon bombing made a special video to express their gratitude to the first responders and their "healthcare heroes."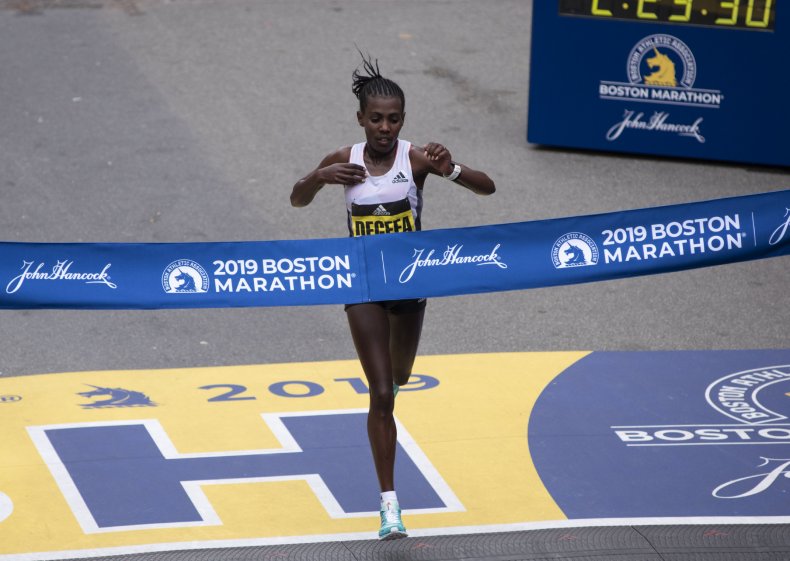 Due to the pandemic, this year's Boston marathon has been postponed until September 14. The Town of Hopkinton, where the annual event begins, and the Boston Athletic Association (B.A.A.) believe participants in the marathon should stay at home instead. Because runners are expected to break lockdown rules, extra parking restrictions have been set near the marathon's start line.
B.A.A. CEO Tom Grilk expressed hope for the future, "We very much look forward to seeing what Hopkinton looks like at the starting line in September with leaves on the trees and green grass."
"It will be a very different look. It should be quite fun. It will be something of a singularity," added Grilk.