Remembering Dick Gregory: How the Comedian Randomly Ended Up in My Home to Chat About My Roof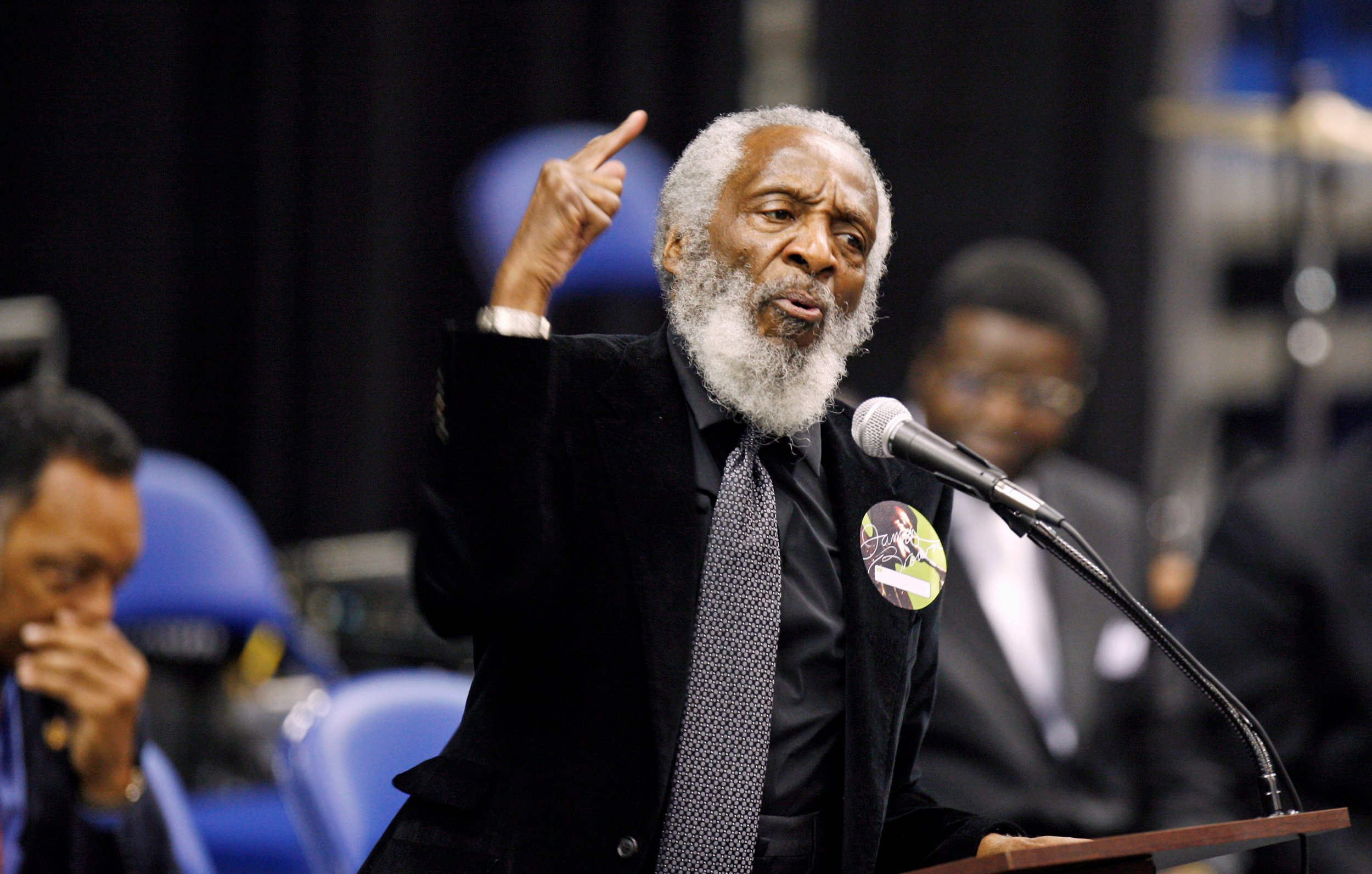 It was a gloomy winter afternoon last year when Dick Gregory unexpectedly showed up on my doorstep in Washington, D.C., and considerably brightened the day.
He quickly had me smiling—although not in the way he would have wanted when he was in his prime.
This takes some explanation. I had never met the cutting-edge comedian, whose August 19 death was announced Saturday by his son. A frequent TV show guest, top-of-the-line nightclub performer and leading light in a starburst of African-American performers who redefined social commentary from the 1960s onward, Gregory had been as big as you could be in comedy. But when he wasn't making people laugh, Gregory was putting himself on the front lines of the civil rights cause. He could count the Rev. Martin Luther King Jr., Medgar Evers, Malcolm X and John Lennon among his friends. He was marching into the teeth of snarling police dogs in Selma, getting arrested in Birmingham and shot in the leg when he showed up to try to bring reason to the 1965 Watts riots in Los Angeles. In 1968, he was a write-in candidate for president with the left-wing Freedom and Peace Party. But by the late 1980s, he had pretty much deserted entertainment and was devoting himself to CIA conspiracy theories and controversial weight-loss and nutritional products. One day, he was arrested trying to seal the spy agency's gates with yellow crime-scene tape. He faded from public life.
Then suddenly, on a dank February 2016 afternoon, this onetime show-business giant was at my door. He was in the tow of Dan Moldea, a longtime friend of mine and author of The Hoffa Wars and other deep-dive investigative books. Although I probably hadn't seen a photo of Gregory in recent years, he was unmistakable—still tall and lanky (he had been a track star in college)—wearing his iconic sly grin and a big, bushy beard. At my stunned invitation, Gregory came in and sat down. He was as nonchalant as a next-door neighbor dropping by.
How he came to be sitting in my living room was as bizarre as the fact that he was sitting there. "I ran into him at the dry cleaner," Moldea said, chuckling. It was as if they were old pals. But no: Moldea related how he had recognized the erstwhile star while they were both dropping off their pants or whatever, and had just walked over to shake his hand and tell him how much he admired him. Normally, such encounters between fans and stars are fleeting at best. But when Moldea told Gregory he should meet me because I covered intelligence agencies for Newsweek, he eagerly accepted. He jumped into Moldea's car, and now he was sitting in front of me. That should have told me something.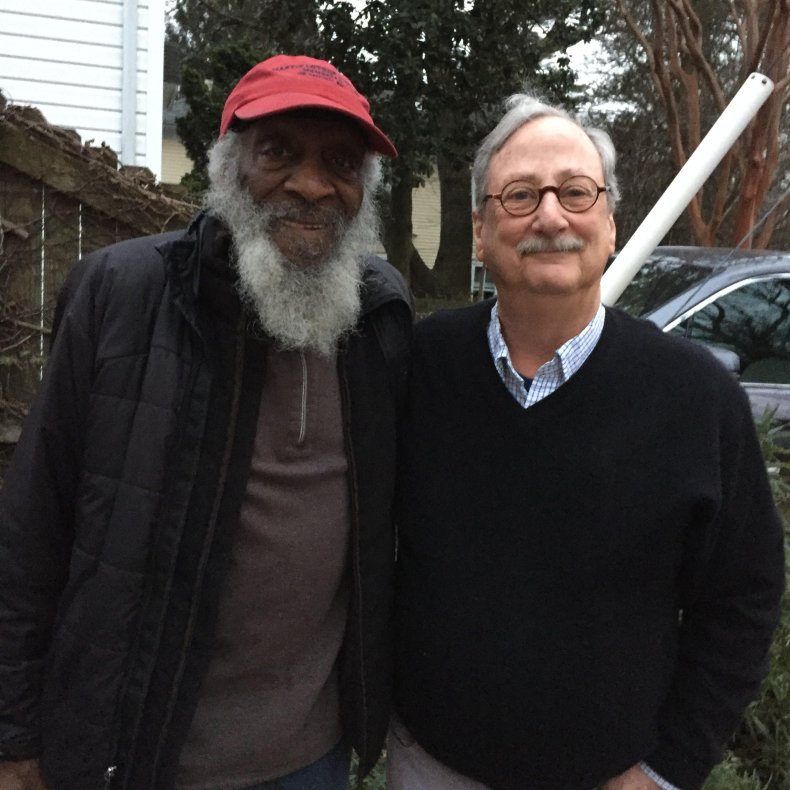 At one point, Gregory leaned forward.
"When's your birthday?" he asked me.
"Tomorrow, February 13," I said. His eyes scanned the room. He was giving it some heavy thought.
"That's two, plus one, plus three," he finally said. "That equals six. . . . You got a leaky roof."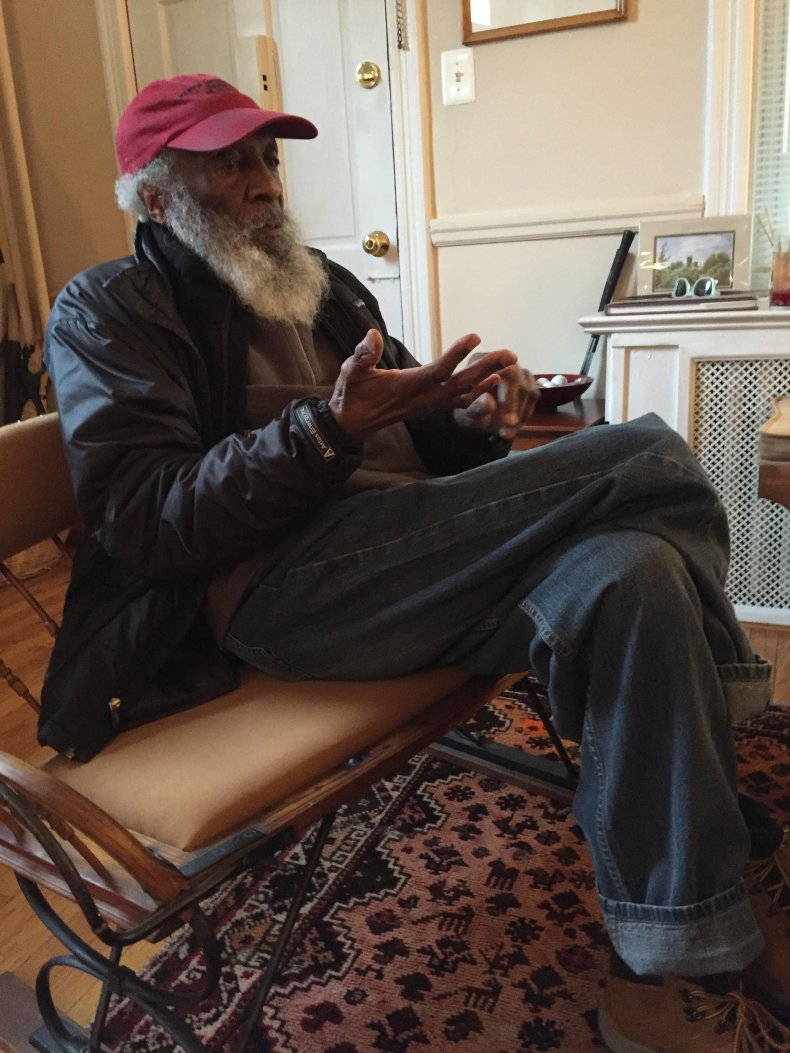 Dan and I looked at each other. We weren't going to give this icon a roll of the eyes, but we couldn't help but smile. I decided to answer Gregory's roof remark.
"I don't think so," I said. "My roof's fine. New, in fact."
"Then you have rheumatism," he said.
OK. The conversation, such as it was, went on like that for another 20 minutes. Then it was time to wrap it up. I had to get back to the world, to cop a line from Annie Hall.
Gregory unfolded his tall, sinewy frame from the chair, stood up, looked deep into my eyes and offered me his big, muscular hand with that classic droll smile.
"You take care of yourself," he said.
He looked as strong and sharp as ever. And that's the way I'll always remember him.