Remembering Dr. Seuss on His Birthday With Some of His Most Inspirational Quotes
Children's book author Theodore Seuss Geisel, better known by his pen name, Dr. Seuss, would have been 116-years-old today. Though he passed away in 1991, his legacy endures thanks to the inspirational quotes found in his literary classics like How the Grinch Stole Christmas! and Horton Hears A Who!
Geisel published his first book as Dr. Seuss with the 1937's And to Think That I Saw It on Mulberry Street. His professional career as Dr. Seuss was immediate, and Geisel wrote and drew more than a total of 60 bestselling children's books throughout the course of his career. The Cat in the Hat writer was so prolific in part because he wrote eight hours per day; according to Biography.
In his last published book, 1990's Oh, the Places You'll Go!, Seuss wrote about smart decision making, "You have brains in your head. You have feet in your shoes. You can steer yourself any direction you choose. You're on your own. And you know what you know. And You are the one who'll decide where to go..."
From I Can Read With My Eyes Shut!, Seuss emphasized the importance of reading, "The more that you read, the more things you will know. The more that you learn, the more places you'll go."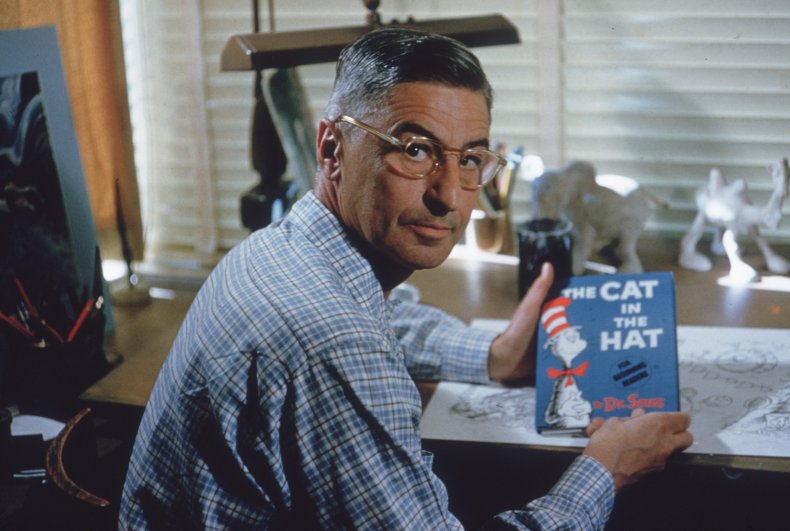 In Horton Hears A Who!, Seuss mentioned how every single person is important, no matter what their ranking in society may be, "A person's a person, no matter how small."
And in the classic How the Grinch Stole Christmas!, which has been made into animated films and a live-action movie starring Jim Carrey, Seuss interpreted the true meaning of Christmas, "Then the Grinch thought of something he hadn't before! What if Christmas, he thought, doesn't come from a store. What if Christmas...perhaps...means a little bit more!"
From Oh, the Thinks You Can Think!, Seuss rhymed about the importance of thinking for yourself, "Think left and think right and think low and think high. Oh, the thinks you can think up if only you try!"
Within the pages of The Lorax, Seuss reminded children just how important it is to make change for the good, "Unless someone like you cares a whole awful lot, nothing is going to get better. It's not."
In an interview with Indianapolis' The Saturday Evening Post, Geisel spoke about his writing process, "A formula is usually tantamount to writing down to children, which is something a child spots instantly. I try to treat the child as an equal and go on the assumption a child can understand anything that is read to him if the writer takes care to state it clearly and simply enough."
In his final words to children everywhere, according to The Washington Post, Geisel asked everyone to do better, "The best slogan I can think of to leave with the U.S.A. would be: We can. . . and we've got to. . . do better than this."