Remembering Etika on The Late YouTuber's 30th Birthday
Today Desmond "Etika" Amofah would have celebrated his 30th birthday. The streamer, Nintendo fanboy content creator, friend, brother and son passed away nearly one year ago and fans are still coping with the loss. Tributes like videos, murals and heartfelt messages flow through social media each and every day but on May 12 they feel particularly somber. Everyone has their own way to deal with the loss, coming up with their coping mechanisms before accepting the terms of their own reality.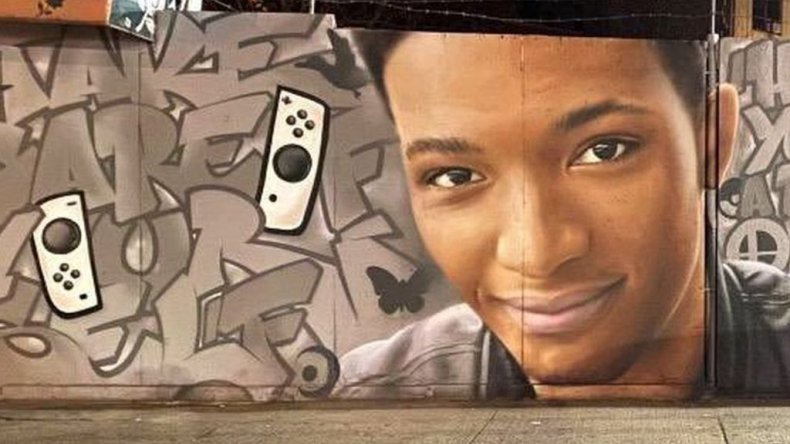 I know because I had my own journey with Etika.
In late October 2018, Etika posted cryptic suicidal messages to his reddit before claiming it was all just a farce. I wasn't the first one to write about it for our site, but as the weeks went on and he continued to create scandal, Etika became my beat. When you cover something as real as a person's mental health and antics, you're forced to distance yourself from the topic at hand. You don't want to become too personally attached and have your editorial integrity start to fade away, especially on topics as serious as these.
When Amofah was hospitalized in Brooklyn, I traveled to his block and spoke to his ex-girlfriend. When he called himself God and shared anti-semitic comments, I shelved my outrage stemming from years of an Orthodox Jewish upbringing and wrote about the facts at hand. After appearing on DramaAlert and playing along with host Daniel "Keemstar" Keem a mere month and a half before his disappearance, I wondered if any of this was even real or just a clout farming expedition but kept those thoughts bottled up.
In late June when Amofah went missing, I still wasn't sure what was real in any of this. On that Friday after he posted his last YouTube video, I remember being in a Billiards club on St. Marks with the friends of friends who were worried about what was going on with Amofah. I had no idea what was actually going on, but I knew the next week I was going to have to write about it.
And then that Tuesday came. After writing the story announcing the terrible news, I got a text message from the person I was seeing at the time who asked if I was doing alright.
"Why wouldn't I be okay?" I thought after getting the news. "I never met Etika or watched more than a few hours of his streams. Why should it matter to me?"
Over the next few months, I watched the candlelight vigils and Brooklyn murals get set up from afar, thinking my time in this story I was done. You rarely get to fester on your coverage once the tale is told since that only eats away at your insides. But moral dilemmas would regularly creep into my journals, asking if my coverage in any way contributed to his downfall. Did the stories I write actually help the people who cared about Amofah or did they just help push him over the edge?
It wasn't until I sat down and remembered Etika in March for a piece that I came to terms with my place in all this. After speaking to those that knew him personally and were impacted in ways I could never experience myself, I realized that you can't compare grief. Arelationship created with a technical stranger is still a connection that matters in your brain. Though I never met him in real life, his legacy, laugh and virtues still had an impact I couldn't foresee. After that piece went live, I cried for hours watching Etika clips and reading Twitter feedback.
Watching Etika's Joy-Con Boyz get hyped over Mewtwo when it was announced in Super Smash Bros was an important moment for a fan base I would sneak in and out of. I may not have lived or breathed the Nintendo lifestyle, but watching the clips and seeing his enthusiasm for the games I loved as a child really mattered to me.
Etika wasn't just a content creator but a part of many of our lives. That thin line between influencer and compatriot gets crossed every time you refer to him as Desmond or typed memes in his chat. He wasn't just a stranger, but a friendly light in the valley of darkness that is the real world. When Etika streamed, you could forget about your worries and just tune in. Though I never experienced that same level of attachment as some, his light was impossible to avoid.
#Etika30