Remembering the Holocaust, Seven Decades Later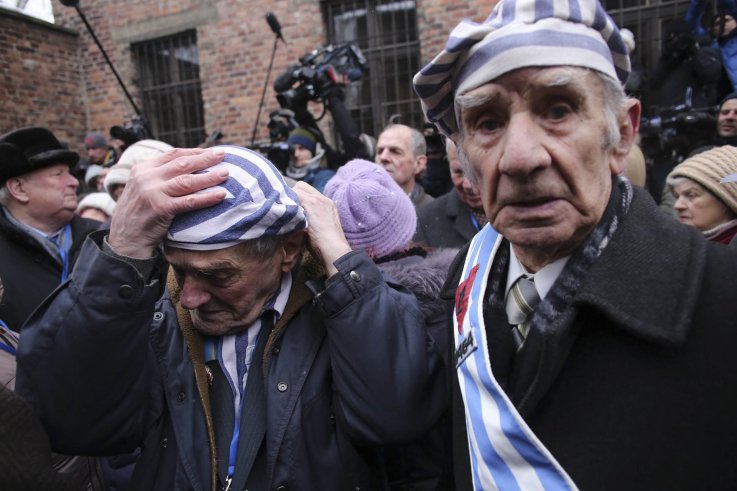 Tuesday marks 70 years since the Soviet Army liberated the Auschwitz concentration camp complex in 1945. A decade ago, the United Nations General Assembly adopted a resolution that designated the anniversary of that day as International Holocaust Remembrance Day.
Around 300 survivors participated in a commemoration ceremony at the site of the former death camp with officials, while leaders in cities around the world marked the day with speeches and ceremonies, including in Paris, Kiev and Moscow. A U.N. ceremony planned for Tuesday morning in New York City was canceled due to inclement weather.
"Recalling also the preamble of the Universal Declaration of Human Rights, which states that disregard and contempt for human rights have resulted in barbarous acts which have outraged the conscience of mankind," and "reaffirming that the Holocaust, which resulted in the murder of one third of the Jewish people, along with countless members of other minorities, will forever be a warning to all people of the dangers of hatred, bigotry, racism and prejudice," the assembly agreed in its 2005 resolution that the U.N. would designate an annual International Day of Commemoration, dedicated to the memory of the victims of the Holocaust.
The January date is separate from Yom Hashoah, or Holocaust Remembrance Day, designated by the Israeli Knesset (parliament) in 1951 to be marked on the 27th day of Nissan on the Hebrew calendar (and which usually falls in April).