Remembering Jason Johnson, a Umpqua Community College Victim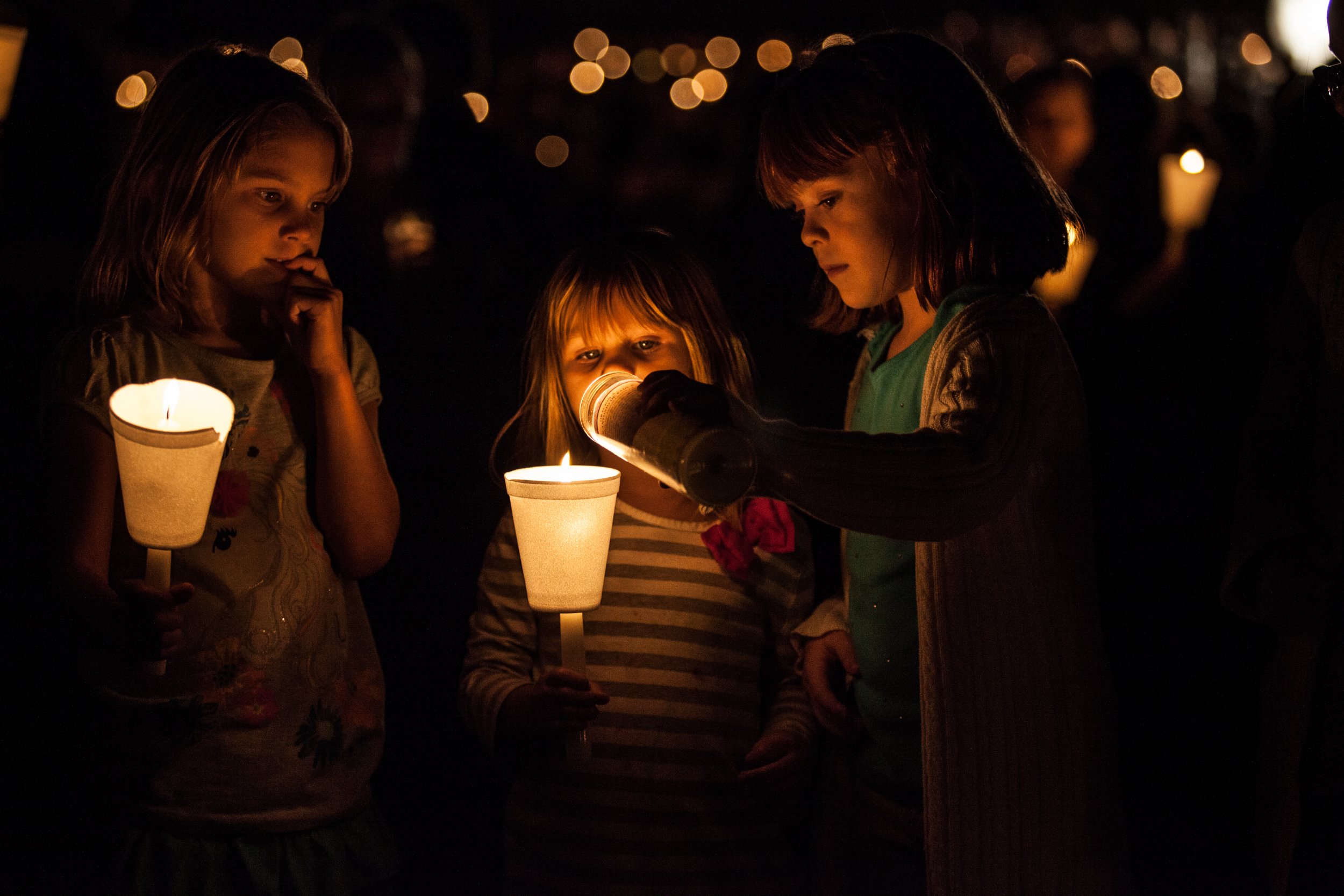 Danielle Haines met Jason Johnson not long after she moved to Roseburg, from the Oregon coast. "We just clicked," she tells Newsweek. Her daughter called him "Uncle Jason."
Johnson, 31, was killed Thursday in Oregon's worst mass shooting, after a gunman opened fire on the campus of Umpqua Community College. He was going to school to turn his life around.
Johnson had struggled in his younger years, Haines said, but he was an "all-around friendly guy," and he considered his past just that. He grew up in Fortuna, California and moved to Roseburg with his brother, Mike. Haines says she and her friend Ashley made a foursome with the two brothers. In the summer, they went swimming in the Umpqua River. Johnson built a fort for her daughter.
"He talked a lot about his family," Haines says. "He talked a lot about improving life, moving forward with things. He wanted to be successful."
Johnson's family and friends "meant the world to him," she adds. "He was always trying to make people happy. Trying to make people smile. He was always there if you needed to talk, needed a hug."
Haines received a call from her mother Thursday, a few hours after the shooting. She'd been watching it all day but had no idea Johnson was even in school, much less on campus.
"Have you been on your Facebook?" her mother asked. "No, why? What's going on?" Haines replied. "They haven't heard from Jason, they can't get ahold of him," her mom said.
"My stomach just sank."
She posted on Facebook asking for anyone who'd seen Johnson to let her know. Then she saw a post from a friend, saying he'd been killed. For several hours, it didn't quite set in, she says. Then, on Friday afternoon, came the official announcement and release of victims' names.
"I just lost it," she says. "His mom always told me to call her mom. I said 'OK,' and always called her mom. I had to break the news to my daughter this morning. She was sitting by me when I was on the computer."
Ever since, the girl has been recounting her memories of Johnson, Haines says: "Remember when he built my fort?"
Remembering Jason Johnson, a Umpqua Community College Victim | U.S.