Remembering 'Judas and the Black Messiah': What You Should Know about the Real Fred Hampton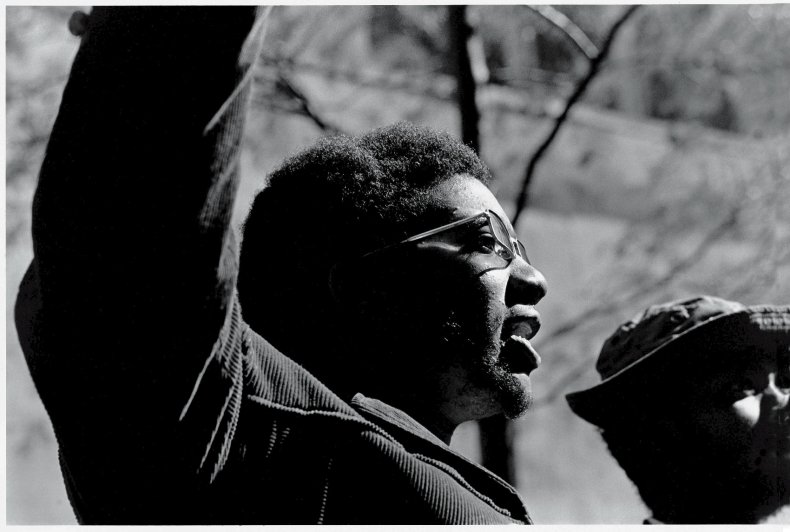 This story is co-published with Capital & Main
Mourners came to view Fred Hampton's bodyin a small Oak Park, Illinois, funeral home shortly after his killing by the Chicago police in December 1969. He was only 21 years old. Black Panther sentries surrounded the building in their black leather jackets and black berets as I led a small group of white teenagers in the line that snaked through the sanctuary. When we got to the open casket, we saw Fred laid out with a rifle, beads and a copy of the Black Panther paper under his arm.
The teenagers had met Hampton before he became a Panther, back when he was head of the West Suburban NAACP Youth Council. I was a YMCA youth worker in 1968-69 outreaching to kids in Cicero and Berwyn, two self-described whites-only Chicago suburbs of mostly Eastern European families. Fred was willing to meet with these kids, most of whom had never spoken with an African American in their lives. All they knew about Black people was the vitriol they heard in their homes.
J. Edgar Hoover and the FBI, we learned later, were already following Fred. He was smart, empathetic and had the heart of an organizer. He reached out to these white teenagers and made a deep personal connection. They could ask him anything. And they thought he was cool.
Imagine the multiracial, motivated, disciplined movement Fred Hampton was capable of building. In Maywood as a 20-year-old, Fred already had a loyal following among Black and white residents. When he was charged with stealing ice cream bars from a Good Humor truck and distributing them to kids in a Maywood school playground, many people there saw the charges as police harassment. Fred wasn't seen as the kind of person who would steal anything. He had been the elected president of Junior Achievement in the local high school.
With help from the YMCA, the Berwyn and Cicero kids in my group put out "underground" newspapers to express their teenage angst, their fears of being drafted to fight in Vietnam and their desires for personal definition and respect. As one student earnestly wrote in an article titled "Our Manifesto":
We're looked down upon
We won't conform
We won't join your system
We won't wear certain clothes
We won't do what's in or out
We oppose the war
The draft
We want to help people
We're opposed to burning people
We like our hair a certain way
We have our own morals
We want freedom
When a local Lutheran pastor opened his church basement for local teens to hang out, listen to music and shoot the shit together on weekend evenings, the "Concerned Citizens of Cicero and Berwyn" started a hate campaign to close down the papers and the coffeehouse. "What is the purpose of this church being used as a coffee house. Is it to promote filth, dope—forced integration—and immorality...demand that this YMCA be abolished!" shouted one of their leaflets.
After a valiant fight to save the youth programs, and a visit from an FBI agent to my boss at the Y about my anti-war activism, two other youth workers and I were fired and our programs dismantled. By then the Chicago police had beaten protesters at the Democratic National Convention to a pulp and the plot to take out Hampton, now a rising leader in the Illinois Black Panther Party, was apparently in the works.
When thinking of him and the other candidates for that honorary title (and those I never heard of) who were similarly tracked, killed, charged with crimes they didn't commit, left to rot in the carceral system, driven from the country or driven crazy, I get a sense of the Black talent, vision and leadership that was stolen from us. Fred, for one, might have helped us address the divisions and inequalities that continue to plague our country.
Copyright 2021 Capital & Main