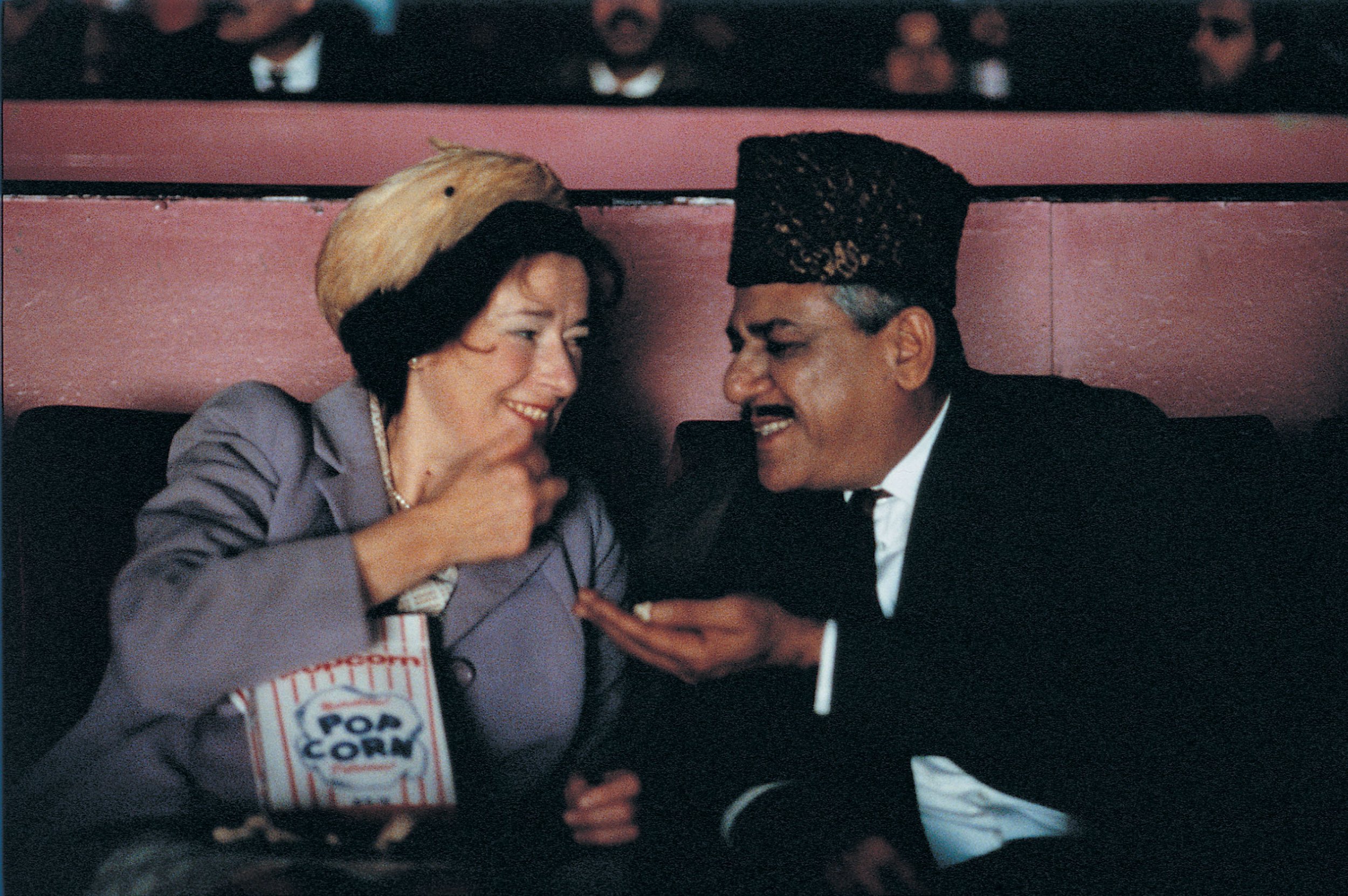 I hadn't thought about East is East in a while. When I was growing up I used to watch the 1999 comedy-drama, directed by Damien O'Donnell, every time it was shown on television—which was quite often. And on Friday morning when the world learned that Om Puri, the Indian actor who so memorably played the strict but big-hearted patriarch George Khan, had died, I remembered just how important this film had been to my life and upbringing, and the lives of countless other British-Asians.
It takes place in the 1970s, when I was not even born, and set in rural Lancashire, north England—which feels alien to me, a metropolitan Londoner. But I related so much to East is East . It was the first time I had seen my skin color and my experiences as a British-Asian reflected back to me in a feature film, and so brilliantly too.
The bawdy comedy is the story of the Khans, an interracial family led by Pakistani-Muslim George (Puri) and his English wife Ella (Linda Bassett), whose different backgrounds often lead to culture clashes while raising their seven children. The film explored the dichotomy between the cultural identity we inherit from our parents and the one we create for ourselves, attitudes to homosexuality, and domestic violence—which remains a major problem today in south Asian communities across Britain yet alarmingly underreported.
I didn't see East Is East until a few years after its release in 1999, just as I was becoming a teenager, roughly the same age as George and Ella's youngest kids, Meenah (the fantastic Good Wife star Archie Panjabi in an early role) and parka enthusiast Sajid. I identified with the children's struggle to adhere to the strict faith handed down by their religious father while trying to understand their place in the country they called home. One scene that still resonates with me all these years later is three of the kids indulging in bacon and sausages—forbidden in halal diets—while George is out of the house. When they peer out of the window and see him walking home, in a panic, they try to rid themselves of the evidence and crack open all nearby windows, willing the smell of the pork to miraculously dissipate. It's not a key point in the film's plot, but it sticks out because it snapshots the curiosity to experience things that are part of the British norm—pork, alcohol, dating—but forbidden in your household. It's a curiosity I know all too well.
Puri's portrayal of George is central to why audiences across Britain watched and rewatched East Is East for years after its release; and this role will be his most enduring legacy. George's broken English, heavy accent and inclination for ungrammatical profanity—"you bastard bitch"—reminded me of my own father. That was why the actor's performance was so ingenious: It was believable. Beyond the dramatic moments, or the slapstick ones, it was Puri's talent in depicting the respect and fear that George commanded from his children that resonated with so many British-Asian viewers like me, accustomed to that dynamic at home.
In 2000, East Is East won best British film at the BAFTA Film Awards, a huge milestone for a film that featured predominantly brown faces. Puri even got his own nomination for best actor. I'd like to say that this had an enduring impact on the British film industry and ushered in recognition for more movies that told diverse stories with casts that accurately reflected an increasingly multicultural Britain. But it didn't. That is evident from the diversity debate that still casts a shadow on awards ceremonies both in Britain and Hollywood.
The last few winners of the best British film award have included costume dramas about royals or famous scientists and a James Bond film. They are great films, but they are not ones that reflect British society today. They are not films that remind children from communities like mine that our stories, too, are worth telling.
For too long, South Asians on screen have been cab drivers and grocery clerks; on the sidelines rather than the stars of the show. In Puri's death, we should remember East Is East as a cultural touchstone for so many people—and celebrate it as a true classic of modern British cinema.