Pete Burns: How 'You Spin Me Round' Went from Being Recorded in Secret to a Number One Hit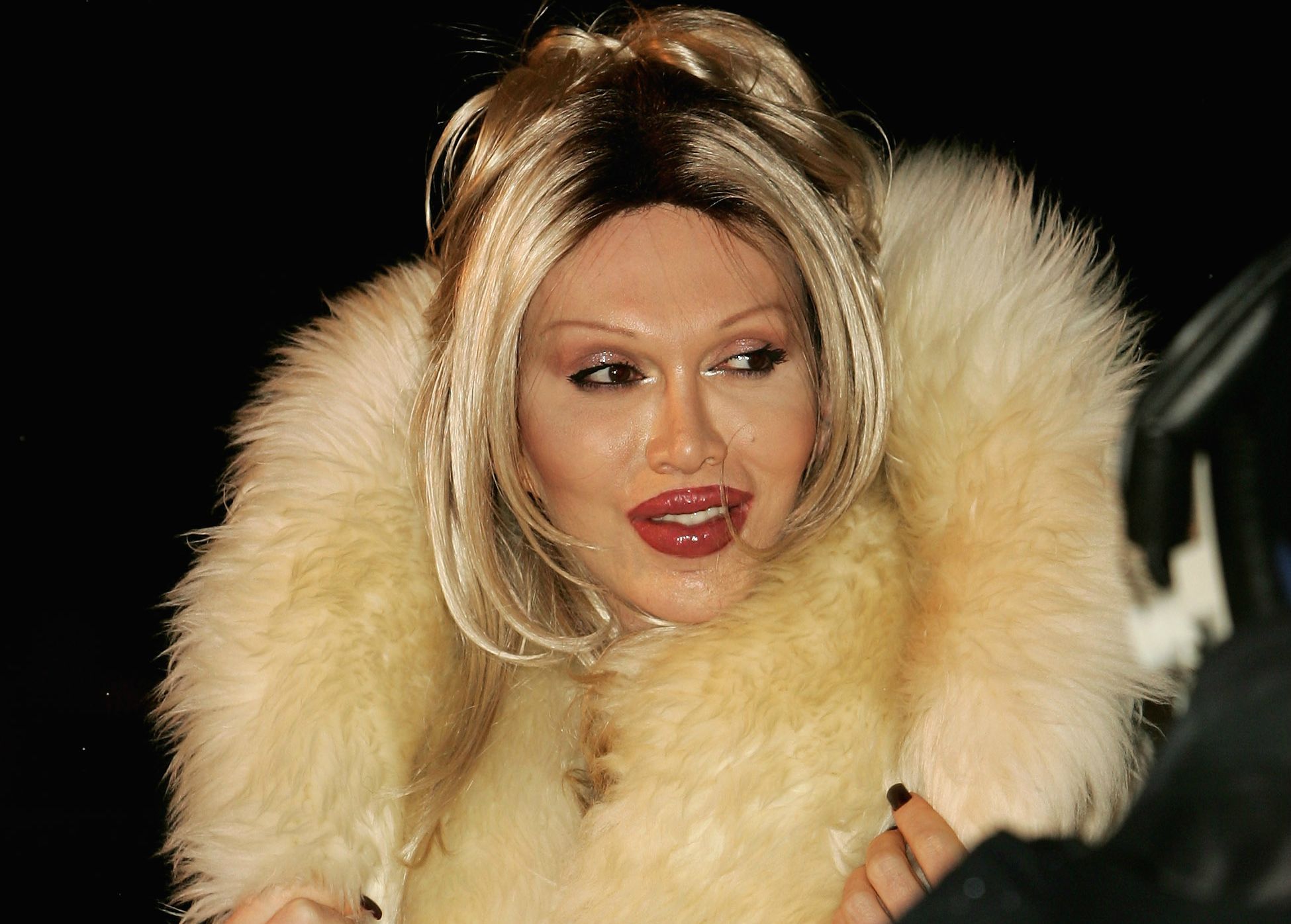 British music lost one of its most polarizing but highly memorable stars when Pete Burns, the flamboyant frontman of 1980s pop band Dead or Alive, died Sunday at the age of 57.
Although the singer is perhaps better known to younger people for his audacious reality television appearances (his stint on Celebrity Big Brother prompted police intervention in 2006 when viewers became concerned by his claims that his fur coat was made from an endangered gorilla—it wasn't), in the '80s he helped usher a new era of psychedelic rave pop with the band's biggest hit, "You Spin Me Round (Like a Record)."
It reached number one on the U.K. singles chart in March 1985 and peaked at No.11 on the Billboard Hot 100. The track was also covered by Adam Sandler in the movie The Wedding Singer, Jessica Simpson in 2005 and had even greater success in 2009 when it was sampled on Flo Rida and Kesha's "Right Round."
More than 30 years after its release, "You Spin Me Round" is still instantly catchy from the opening synth chords to Burns' dramatic, almost operatic, vocals. But it was not an instant success; though it reached number one in the U.K. it took 17 weeks to ascend to the top of the charts. More surprising still is that it was almost never made. Dead or Alive's record label Epic was, according to Burns in his 2007 autobiography Freak Unique, apathetic about the song. Burns claimed he took out a £2,500 loan to record it and that the "the record company said it was awful. It was unanimous – it was awful, it was rubbish."
"You Spin Me Round" was produced by a then-rising pop trio, Stock Aitken Waterman, who were banking on the record's success just as much as Burns and his band mates. S.A.W.—comprised of Mike Stock, Matt Aitken and Pete Waterman—had their first number one with the Dead or Alive song and would later go on to greater successes with the likes of Kylie Minogue (for whom they produced "I Should Be So Lucky") and Rick Astley's "Never Gonna Give You Up."
Waterman tells Newsweek that he first saw Burns on the BBC music program Top of the Pops and was "smitten" by the singer's animated stage presence. He would later get a call from Burns requesting a meeting to discuss working together.
"He played me three songs which in truth weren't the greatest songs he played us. But I desperately wanted to work with him," says Waterman.
The pairing of S.A.W. and Dead or Alive was not well received by the band's label but they eventually authorized them to record together, albeit on "the tiniest budget… almost impossible to make records with that sort of budget."
In a London recording studio in 1984, Waterman and his collaborators and Burns and his band got together to record the three pre-approved songs. "Before we started, Pete said: 'Can I play you this song we rehearsed at the weekend?'" recalls Waterman. "It was 'Spin Me Round.' I said: 'Let's forget the others, let's do this.'
"We didn't have the budget and we certainly didn't have the permission of the record company to do it. I had to work out how we could start the other three songs, to show the company we started them, and put all our efforts into 'Spin Me Round.' That was the one that was different, that was the one that was the hit."
Over 14 days, Dead or Alive and S.A.W. recorded the four songs—"Spin Me Round" at this point a clandestine project—but not without some friction. "By the 14th day, Pete Burns was ready to murder Mike and Matt, Mike and Matt are ready to murder Pete and the band, nobody's talking to one another… I sent everybody home."
Waterman recalls Burns returning to the studio the next morning to find that he and audio engineer Phil Harding had spent the entire night mixing the track. "He was like a little boy, he went barmy, he loved it," says the music producer.
"You Spin Me Round" is notable for being synth-heavy and electronic-sounding, but this was the '80s. As easy as the song may be to produce using GarageBand today, that was an advancement not yet available to Stock Aitken Waterman.
"The bassline took like four days to record. There were no computers in those days. We did everything by hand," Waterman recalls. "We knew from day one we wanted to break every rule. We didn't want the instruments to sound like instruments at all—if it sounded nothing like a guitar that would have suited us."
How did they achieve the song's euphoric sound? Waterman reveals: "The bass is not a real bass at all… it's a sound that Matt Aitken made up from steel girders being hit with a hammer.
"Because of Pete, because of his look, I felt we could be outrageous… Pete was transgender before anybody knew what transgender was."
For Dead or Alive, "You Spin Me Round" is a career-defining hit that none of their follow-up singles matched. Waterman says this is because Burns didn't want to record the same sound twice, so another S.A.W.-produced track, "Venus" by Bananarama, became its spiritual successor.
But Burns continued to bask in the song's glory even as late as February this year when he made a rare televized appearance in the U.K. performing the hit.
"Pete Burns is timeless. You couldn't do what we did then today, you wouldn't be allowed to do it," says Waterman. "Pete just said, 'Let's do our own thing.' You couldn't do that now."
Waterman hopes that fans will continue to embrace "You Spin Me Round" just as he did when Burns first played it for him. "It was always a hit to me, from the first time you heard it."