Remembering Princess Diana: Where Were You When the Awful News Broke?
Today marks 23 years since Princess Diana died in a car accident in Paris, France. She was known to many as the people's princess. Celebrities and fans of the former Princess of Wales gathered on social media to remember where they were after learning about her tragic death.
Prince William and Prince Harry recently announced that a statue of their late mother by artist Ian Rank-Broadley would be unveiled at the Sunken Garden in Kensington Palace on July 1, 2021.
"The time is right to recognize her positive impact in the UK and around the world with a permanent statue," said the princes in a joint statement.
"Our mother touched so many lives. We hope the statue will help all those who visit Kensington Palace to reflect on her life and her legacy," they added.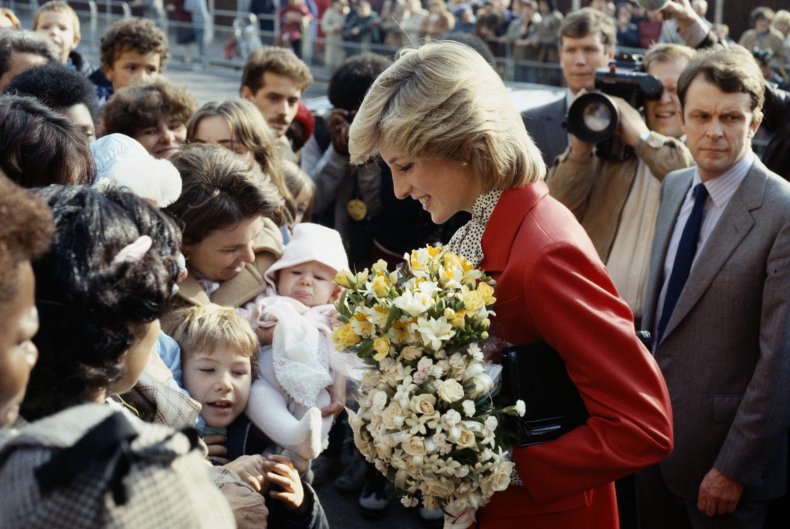 RadarOnline reporter Kinsey Schofield shared the NBC News footage she saw when Princess Diana was pronounced dead.
Loose Women co-host India Willoughby stated, "I got married on the day Princess Diana died. Omen! Greatest Royal. And I'd argue the most loved woman in history."
"I remember when I found out. I was 14 and I was in my room when my mom told me about Princess Diana's passing. I was so saddened by the news. Whenever I tell people my name I usually get, "like the Princess?" Sometimes people will even call me Lady Di," wrote author Dianna Michaels.
"I remember vividly 23 years ago today, I was on a subway in New York, going to the US Open, when a lady had the newspaper, and I was reading over her shoulder that Princess Diana had died," recalled another Twitter user.
"I was on vacation in Florida and had this awful feeling that Princess Diana wouldn't recover from her injuries. I couldn't sleep or eat. I still don't get why the paparazzi chased or death of someone I never knew shocked me so hard," shared @mileycfan4eva.
"I certainly remember. I was in shock. This can't be real. And then, so very angry as we got to see the events that lead up to her death come to light. If the paparazzi had let her live her life, perhaps she'd still be alive today," stated @SarahSp02818871.
"I remember being at a house party when the news first broke out. And everyone was in a state of shock and silence. Never forget that," added @elldivino.
"My daughter was nine years old at the time, up early that morning watching TV when she came running upstairs crying to tell us Princess Diana was dead. Never forget," remembered @brownsauc.