Remembering Roy Halladay and His Perfect Game After His Deadly Plane Crash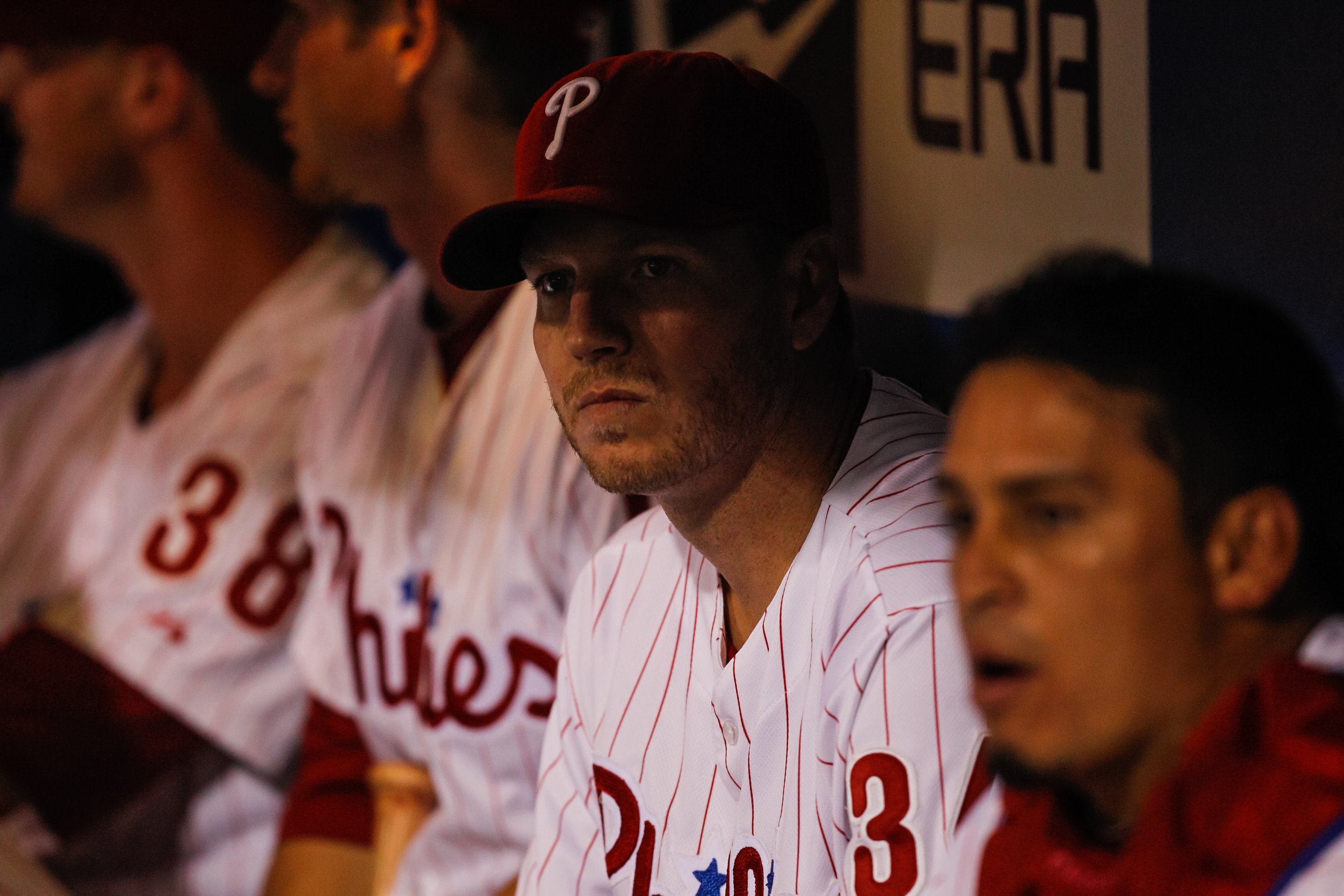 Former major league pitcher Roy Halladay died Tuesday after his ICON A5 plane crashed in the Gulf of Mexico, 10 miles west of St. Petersburg, Florida, the Pasco County Sheriff's Office confirmed in a press conference. He was 40 years old.
The man often called "Doc" retired in 2013 after spending 16 years in the major leagues, playing for the Toronto Blue Jays and Philadelphia Phillies. He was an eight-time All-Star and two-time Cy Young winner. He pitched one perfect game and a postseason no-hitter. At his best, there wasn't a person on the planet better at throwing a baseball 60 feet and six inches.
But after the crash, it was clear Halladay's impact was bigger than baseball.
"Blessed to have shared the field with you as a teammate, competitor, friend and more importantly a brother," wrote former Philadelphia Phillies teammate Shane Victorino. "We lost a great ball player but an even better human being," wrote former teammate Ryan Howard. "[Roy was] one of the most respected human beings to ever play the game," said the Phillies in a statement. Many sent their thoughts to his wife Brandy and his sons, Ryan and Braden. Sheriff Chris Nocco's voice cracked delivering the news Halladay had died. "The worst case scenario happened and it breaks our hearts," he said.
In the aftermath of the tragedy and the outpouring of remembrances, it's easy to forget that Halladay's storied career wasn't inevitable. At times he was impossibly great, but he was never an overpowering or flashy presence on the mound. In 2000, he nearly flamed out of the league, posting a 10.64 earned run average through some 67 innings. But Halladay rebuilt his mechanics in the minors, and by 2003 he had won his first Cy Young award with the Blue Jays. He'd win another with the Phillies in 2010.
By the late 2000s, Halladay was widely considered one the best, if not the best, pitcher in the world. In the 2010 National League Division Series, he tossed a no-hitter against the Cincinnati Reds in his first-ever postseason appearance. It was also just the second no-hitter in MLB postseason history. Earlier in the season, he pitched a perfect game against the Florida Marlins, making him, at the time, the first player to register two no-hitters in a single season since Nolan Ryan in 1973.
When Halladay joined the Phillies in 2010, he was seen as almost mythic figure who was seeking a chance at a World Series ring. He was a competitor with unmatched intensity and a hero who was exceedingly approachable. Sure he won 21 games in a season and pitched a perfect game. But he also took the time to meet with the popular blogger Zoo With Roy at a zoo because, well, the writer made such a meeting the somewhat random goal for his website.
As the years went on, injuries got in the way of Halladay's dominance. Shoulder problems robbed him of velocity, and he walked off the mound for good in 2013. His retirement gave me more time to purse his passion for flying, which only grew in recent years. He would often post photos of planes or cockpit selfies to social media.
At Tuesday's press conference, it was still too early for the sheriff to have an explanation for how the crash happened. But Nocco used the opportunity to speak about Halladay's accomplishments on the field and praise his positive effect on the community.
"He was probably one of the most humble human beings you'll ever meet," Nocco said. "He was one in a million. It is a true loss for us."