Remembering the Sandy Hook Victims and How They Are Being Honored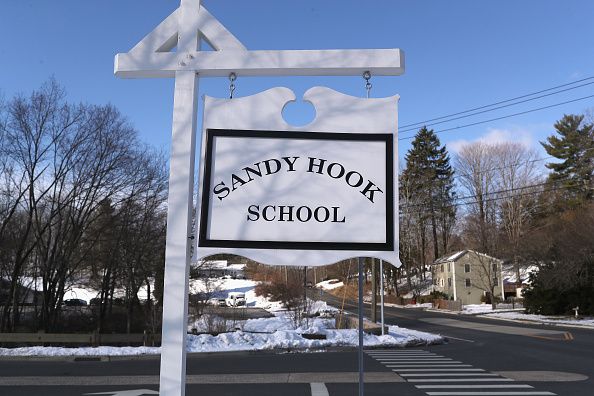 There will be moments of silence and memorials held today to honor and remember the victims of the sixth anniversary of the Sandy Hook Elementary School shooting.
On December 14, 2012, 20 first-grade students and six staff members at the elementary school in Newtown, Connecticut, were killed after a gunman opened fire inside the school and then killed himself.
The name of the victims are listed here. These are the victims many people across the U.S. will honor today: Charlotte Helen Bacon; Daniel Barden; Arielle Rose Richman; Victoria Leigh Soto; Benjamin Andrew Wheeler; Josephine Gay; Rachel D'Avino; Jessica Adrienne Reckos; Anne Marie Murphy; Dawn Hochsprung; Caroline Previdi; Ana Grace Márquez-Greene; Madeleine Hsu; Catherine Hubbard; Noah Pozner; James Radley Mattioli; Mary Sherlach, Emilie Parker; Lauren Rousseau; Allison Wyatt; Chase Michael Anthony Kowalski; Dylan Christopher Hockley; Jesse McCord Lewis; Olivia Rose Engel; Jack Armistead Pinto; and Grace Audrey McDonnell.
People countrywide are taking a moment today to remember the victims. On Thursday, Connecticut Senator Chris Murphy asked the public to do something "kind" or "generous" today to honor the victims.
"On this day, the six-year mark of the Sandy Hook shooting, do something kind, generous and unplanned at some point during the day," Murphy wrote. "Then do it again tomorrrow. And the next day. Make it a habit, and watch your perspective on the world brighten."
Parents of the victims involved in the shooting held their own memorials.
Newtown and other towns on Friday morning observed a moment of silence in memory of the victims, the Associated Press reported. Town offices in Newtown were also closed from 9:30 a.m. to 9:45 a.m. Governor Dannel P. Malloy ordered all state and U.S. flags to hang at half-staff to honor the victims, and an interfaith memorial service will be held at the Congregation Adath Israel of Newtown at 7 p.m. on Friday, according to the AP.
Sandy Hook Elementary School was evacuated on Friday morning because of a bomb threat. Police told WFSB there was an unspecified threat; the school was dismissed for the rest of the day following the evacuation. FOX 61 reported that police said the threat was a bomb scare.
Parents of the students at the school were asked to not pick their child up at the school due to the investigation, Superintendent Dr. Lorrie Rodrigue wrote in a message to the parents, according to the Newtown Bee. With the help of staff members, students were transported home by bus.