Remembering Selena 23 Years After Her Death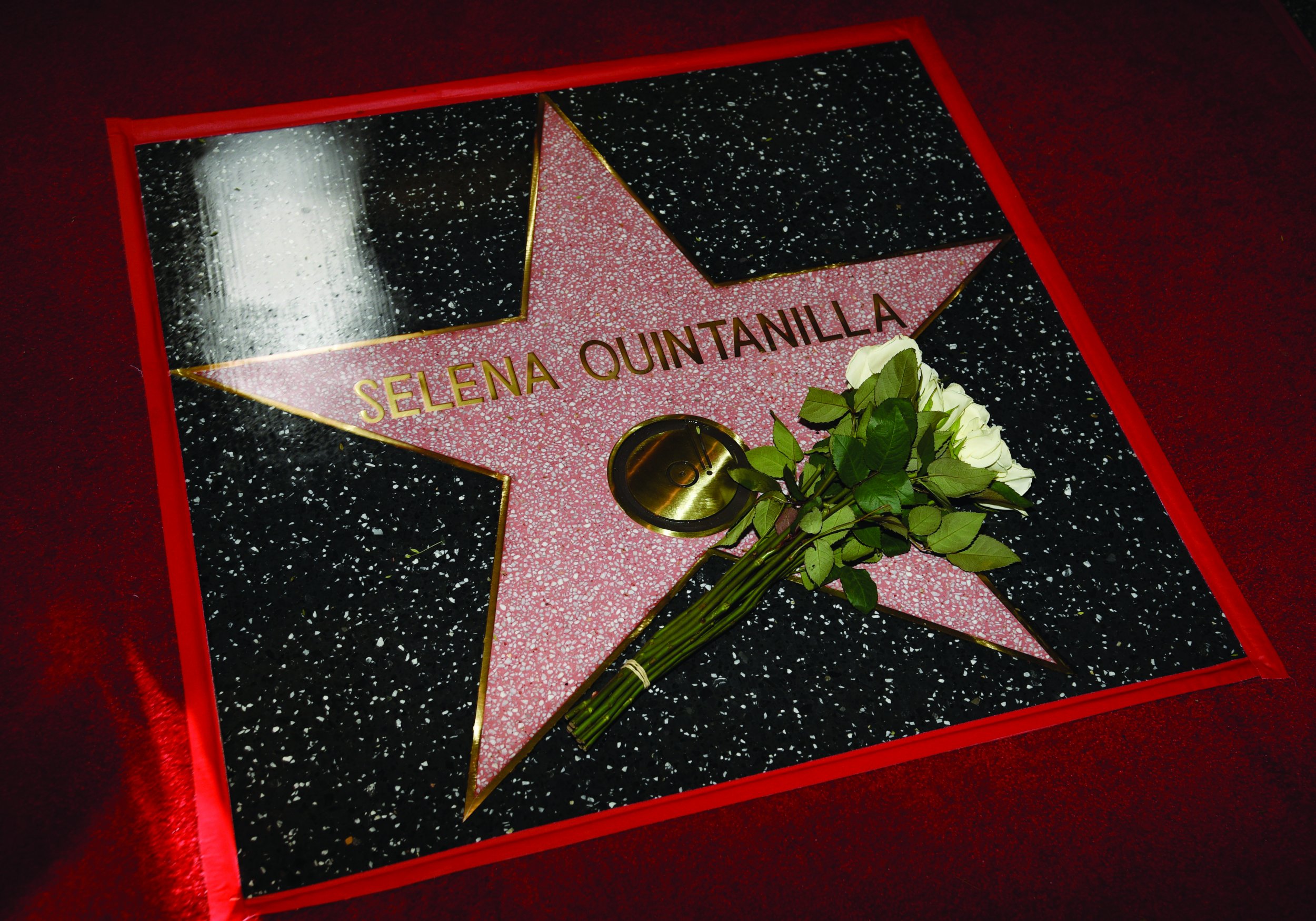 This article, along with others celebrating the life and legacy of the iconic Tejano star Selena Quintanilla-Pérez, is featured in Newsweek's Special Edition: Selena.
It seems as though a celebrity dies every day, perhaps because our fame-obsessed culture has widened the parameters of "celebrity." As a result, we've become inured to the deaths of celebrities. There's the initial shock, but it wears off quickly, usually because not much time passes before it's on to the next one. Brad Renfro's death was sobering only while Heath Ledger was still alive.
And then there is the case of Selena Quintanilla-Pérez, the Tejano singer who was shot by a business associate in 1995. She is still being grandly memorialized at a level that is confounding to those who don't understand her cultural significance. Celebrity blogger Perez Hilton dedicated a post to her, and at press time there were nearly 300 comments on the post, most in fawning praise of the singer, who died at 23. Her hometown paper, the Corpus Christi Caller-Times, assembled a large package on the singer, and there are sure to be scores of visitors to the Selena Memorial, a life-sized bronze statue situated near the waterfront. Selena was certainly a talent whose life ended too soon, but why does her death continue to resonate within the Latino community?
At the time of her death, Selena was just at the verge of exploding nationally. She was often referred to as the "Queen of Tejano Music," a style that originated in Texas and modernized a traditional Latino music called conjunto with keyboards and glossier production. Tejano music had become so popular in Texas that major record labels were preparing to descend on Tejano outposts like San Antonio, much in the same that record executives descended on Seattle in search of the next Nirvana. She released five Spanish-language albums, collecting Tejano Music and Grammy awards along the way, and was working on an English-language album that was expected to break her as a major crossover pop star. But before she could reach her promise, she was killed by Yolanda Saldívar, the director of her fan club, over a financial dispute.
There was an outpouring of grief following her death, which took by surprise many who had not yet heard of the rising star. "Even after her death I don't think anyone expected the outpouring of emotion," says Catherine Ragland, an ethnomusicologist who teaches at Empire State College in New York. "There were makeshift memorials, 30,000 people who showed up at her funeral—and no one expected that, and it was confusing to people because she still hadn't crossed over in America." The Austin American-Statesman hired Ragland to cover Tejano and Latino music in the area following Selena's death because the intensity of the response revealed a blind spot in their coverage.
Selena's title of "Queen of Tejano Music" was quickly replaced with a new one: "The Mexican Madonna," which grew in popularity as people unfamiliar with Tejano music had to have the significance of Selena's death explained to them in terms they could understand. But it's hard to imagine people would be holding candlelight vigils to commemorate the 23rd anniversary of Madonna's death, and that's because the Madonna comparison doesn't do justice to Selena's cultural impact.
Much is made of the fact that Selena was poised to cross over in America, but what is not addressed as often is that she had already broken a different—perhaps equally difficult— barrier. "She was really the first Tejano artist to crossover in Mexico, and that sort of legitimized the music," Ragland says. "But it also created what felt like this link between Texas Mexicans and those in Mexico. A lot of Texas Mexicans felt like it wasn't easy to cross into Mexico because there was insecurity about language issues and culture issues, and here was a Tejano artist who managed to break the Mexican barrier. Not to mention a lot of Tejano artists were in the habit of dyeing their hair or changing their appearance to appeal to a wider audience, and Selena didn't do that. She had dark hair, she had the curvy figure and people responded to that."
The reason Selena still has such an impact years after her death is because her significance is more than that of a pop star, even one with a beautiful voice and an auspicious beginning to her career. She was a symbol to Latinos of progress and the potential to assimilate into mainstream American culture on one's own terms, without having to leave a rich culture behind. It's easy to be flippant about the outpouring of emotion that comes from the death of a celebrity you knew nothing about. That's why it's important to understand why Selena still has candles lit for her 23 years after her death. She wasn't a singer; she was a larger-than-life cultural symbol who also had great pipes.
From the Newsweek archive, 3/30/08 by Joshua Allston
This article was excerpted from Newsweek's Special Edition: Selena. For more on Selena's life, from its beginning to the legacy she left, pick up a copy today.