Leah Remini Claims Church of Scientology Still Threatens Her, TV Documentary Series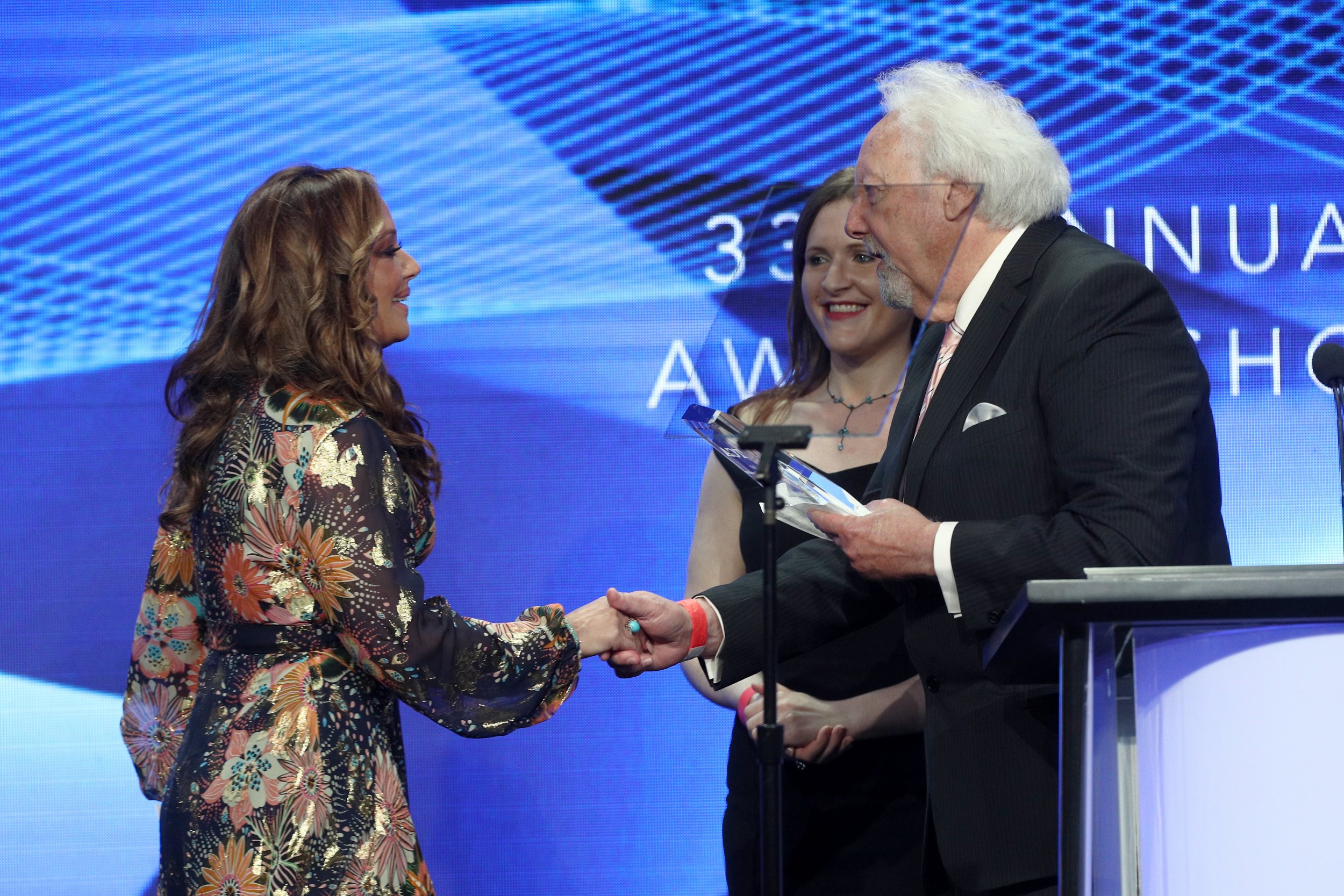 In the latest issue of US Weekly, actress and former Scientologist Leah Remini reveals that she and her television crew continue to receive threats from the Church of Scientology.
"I get threats," said Remini. "They try to destroy our lives."
Well known in Hollywood circles as a courageous whistle-blower who has publicly condemned the church, Remini remains undeterred. She and cohost Mike Rinder created Leah Remini: Scientology and the Aftermath, a documentary series that airs on HBO and Amazon Prime.
The IMDB series description explains that the documentary features former church members' stories, particularly those affected by the church's harmful practices. Remini and a team of former high-ranking Scientology insiders savvy to the church's inner workings and policies give voice to those they describe as "victims."
Recently, the series took a hard look at another church, Jehovah's Witnesses, in a November 13 episode.
"We have received many letters – please look into the Jehovah's Witnesses," said Remini in the series' promotional trailer.
Reportedly, Scientologists have blamed Leah Remini: Scientology and the Aftermath for allegedly inciting a strong of arson attacks on a Jehovah's Witness group in Kingdom Halls in Washington state – even though the attacks started last March and occurred before the Nov. 13 Jehovah's Witness episode.
The church has reportedly accused Remini of making "anti-religious bigotry her private cottage industry," reported US Weekly.
Thurston County Sheriff's Office in Olympia, Washington, and the Bureau of Alcohol, Tobacco, Firearms and Explosives are investigating a string of arsons against Jehovah's Witness buildings in the area. Two Kingdom Halls burned in a pattern that has spread from Lacey, Tumwater and Olympia, authorities told The Washington Post earlier this month.
"Why is this specific religion being targeted?" Thurston County Sheriff John Snaz told KOMO, the ABC affiliate in Seattle. "Why are these churches being targeted? What are they doing that is so wrong and oppressive?"
Authorities have yet to arrest anyone, but they obtained a surveillance video of an unidentified person wearing a hoodie who poured gasoline, sparking a fire on the outside of one of the halls. No injuries have been reported.
The AFT has offered a $36,000 reward for information leading to the pattern of crimes, reported the AP. Police said callers may remain anonymous: CrimeStoppers Call 888-ATF-TIPS or 800-222-TIPSS.
Remini's coverage of cult-like religions also includes Nxivm, a controversial self-empowerment group.
The winner of a 2017 Primetime Emmy for Outstanding Informational Series or Special, Scientology and the Aftermath is in its third season, when Remini says the show will "follow the money" while telling the stories of former members of the tax-exempt organization.
The 2018 episodes include a focus on disappeared members, a story about how the church ruined one man's career and reputation, the heavily guarded, secret Scientology compound, the emotional aftermath of losing one's belief system within the Scientology system – and The Jehovah's Witnesses episode and how it ties into allegedly cult-like churches.
"People will continue to speak. People will continue to fight," Remini said in the trailer.
Remini, 48, defected from the Church of Scientology in 2013 years, after nearly 34 years a member. At the time, she questioned leader David Miscavige, unleashing much backlash from the powerful organization that boasts many Hollywood actors and actresses as members, including powerful Tom Cruise.
In 2015, Remini published her personal experience account, Troublemaker: Surviving Hollywood and Scientology. She is best known for her long-standing role on The King of Queens TV series and most recently Kevin Can Wait. She plays opposite Jennifer Lopez in the December 21 feature film release, Second Act.
"I have to be vocal now that I'm leaving because that's who I am," said Remini on the Wendy Williams Show in 2013.