'Remote Area Medical' Shows What America's Uninsured Go Through for Health Care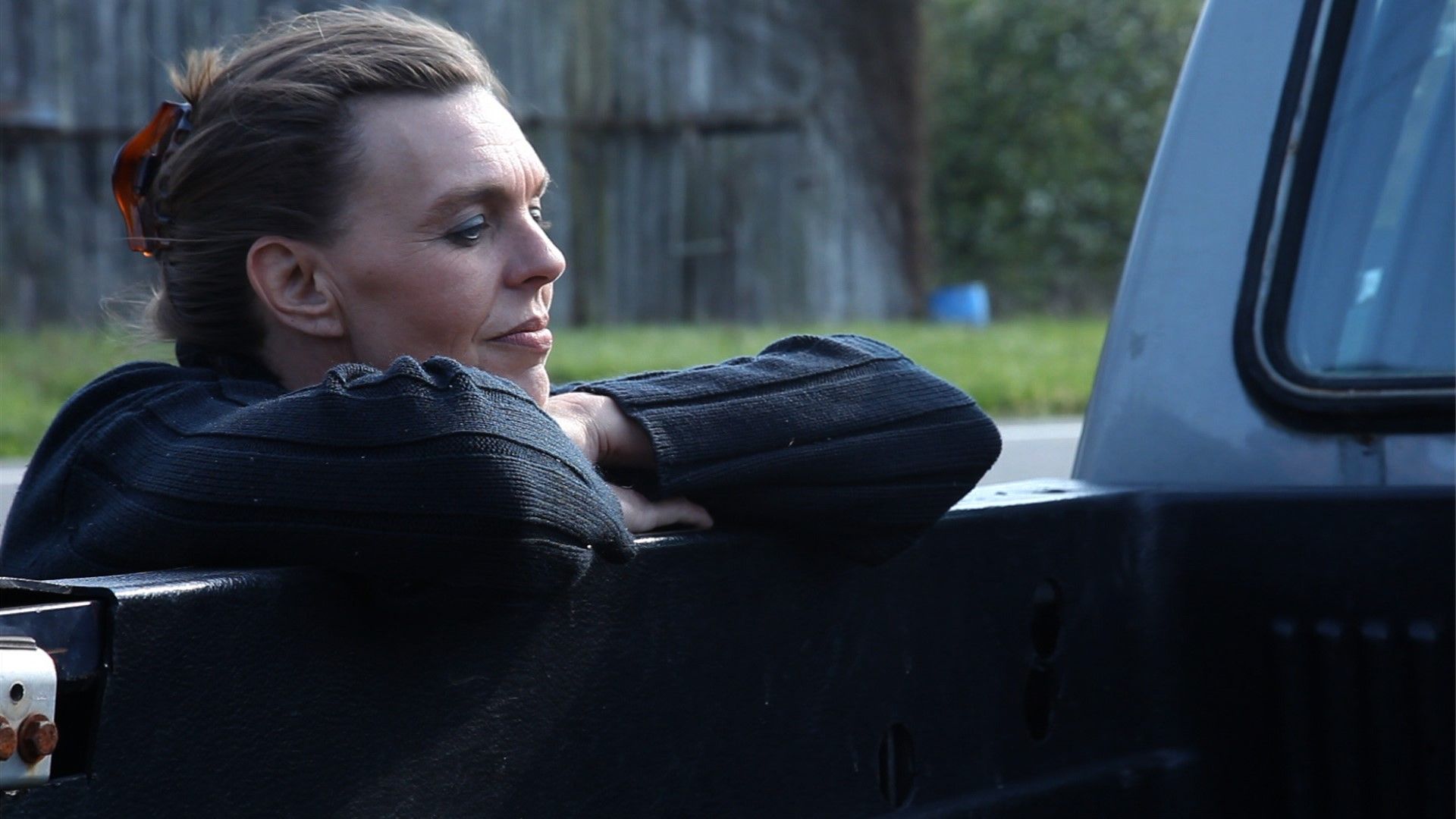 Imagine if your only option to get health care meant sleeping overnight in your car in a parking lot for a chance to be seen at a free, pop-up clinic the next morning. For some of America's poorest, waiting hours to be treated in this way is a reality, and the only option after years of toothache, poor eyesight or an unmanaged case of diabetes.
A new documentary goes behind scenes of Remote Area Medical (RAM), the volunteer medical relief corps behind some of these free pop-up clinics. When it was founded in 1985 by Stan Brock, the steely British voice best known to Americans as the host of Mutual of Omaha's Wild Kingdom, RAM provided health care, including dental and vision work, to countries with less-developed medical systems, like Haiti, Mexico and Guatemala.
"When I started doing these, it was because of the great need in places overseas and particularly down there in the upper Amazon, where I lived for many, many years, among the Wapishana Indians," Brock toldNewsweek from RAM's headquarters in Knoxville, Tennessee, in mid-November.
In the early 1990s, RAM started getting calls to hold clinics in the U.S. The first U.S. RAM event was held in Sneedville, a town in northern Tennessee, and had a heavy dental chair in the back of a pickup truck, said Brock. "We saw about 150 dental patients because they didn't have a dentist in Sneedville then. They didn't even have a hospital. It had closed."
The operation soon expanded to other states, and there have been 742 RAM "expeditions" around the U.S. since. Brock estimates that around $80 million has been given away in care, with 85,000 volunteer staffers, including doctors, dentists, glasses-makers and administrative staff.
"We've cut back a lot on our overseas commitments because we're so involved in patient treatment here in the United States," said Brock.
RAM was in the Philippines for a couple of months after Typhoon Haiyan in 2013 and in Haiti after the 2010 earthquake and the cholera epidemic. But the need for affordable medical care is so great in this country that around 90 percent of RAM's work is now done in the U.S.
The vast majority of people who visit the clinics need work on their teeth and eyes, and when pressed to choose, they will opt for the dental work, said Brock. Diabetes and hypertension are also routinely diagnosed at the expeditions.
Cuomo Says No
The documentary, Remote Area Medical, which opens in New York City on Friday, chronicles a three-day weekend expedition in Bristol, Tennessee. In conjunction with the film's opening on Black Friday, RAM scheduled a four-day clinic to be held in Manhattan's sprawling Jacob Javits Center. But Governor Andrew Cuomo and the New York State Department of Health pulled the plug on the event a month before it was set to go ahead.
"We were recently told we could not hold the event by the state of New York Department of Health and the governor's office. They also said [New Yorkers] didn't need the help," said Brock, who called the decision "extraordinary."
In 1997, Brock managed to get a law changed in Tennessee to allow volunteers from all over the country to work with RAM in the state. The previous law did not allow practitioners from other states to give care in Tennessee. At a recent clinic in Greenville, Tennessee, 60 percent of the providers were from elsewhere in the U.S., and Brock successfully campaigned to get the law changed in 11 states so practitioners from across America could help.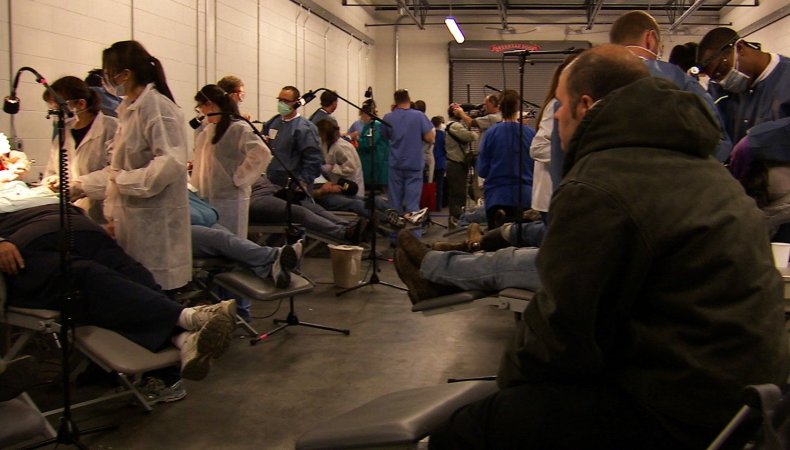 "Changing the law to allow doctors to cross state lines is absolutely key to providing masses of help to the underserved," said Brock.
Last week, filmmakers Jeff Reichert and Farihah Zaman published a piece in The Huffington Post on the clinic's cancellation, titled "Dear New York City's Uninsured: Screw You, Love Governor Cuomo."
The state Department of Health (DOH) said it was concerned about "infection control and follow-up care" related to RAM's plan to hold a dental and health clinic. Under New York state law, RAM's clinic would have constituted a hospital, and RAM did not have a valid operating certificate to run a hospital at the Javits Center, the DOH said.
"The NYS Department of Health made several attempts to assist Remote Area Medical on the setup of this event, but unfortunately RAM refused to host the clinic in accordance with New York state law. DOH is willing to continue to work with RAM to provide services in the future, once RAM has met its legal requirements," the DOH said in a statement.
Nearly half of New York City's low-income, part-time workforce depends on Medicaid, and 30 percent of those workers are uninsured, according to a report from city's Independent Budget Office.
Cuomo's office did not respond to a request for comment.
Making the Movie
Before they decided to make the film, Reichert and Zaman volunteered at a RAM clinic in Pikeville, Kentucky, in 2011. Both lacked a medical background, so they were assigned the registration desk. Reichert's aunt, a retired nurse living in New Jersey, had suggested they both help. Afterward, they resolved to make a movie about what Remote Area Medical does, and thought "let's do it in Appalachia."
"This is a population that are not only being underserved in terms of health care and services, but nobody is listening to people from this area because there are no platforms for it," Reichert told Newsweek.
The film follows a weekend-long RAM expedition in April 2012, held at a motor speedway stadium in Bristol, Tennessee, host of two annual NASCAR races and just a couple of hours away from RAM's Knoxville headquarters.
Reichert and Zaman gained remarkable access into the lives of those who queue for care. In the middle of the night, a RAM worker hands out tickets to people who have driven for hours to wait in the parking lot. As their ticket numbers are called, they slowly shuffle into the stadium to go through the necessary tedium of health care paperwork.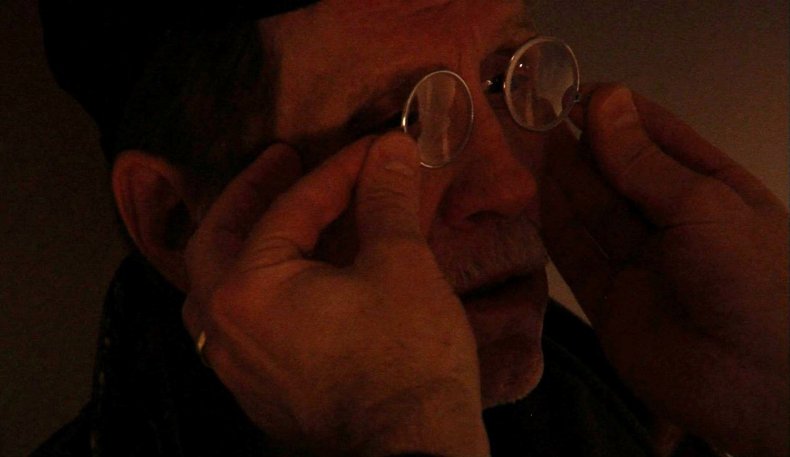 The camera hovers over the blood-red mouth of a patient who gets most of his teeth pulled, and the ecstatic face of a woman who finally gets a pair of glasses that allow her to see properly. New sets of dentures are fixed into place. Lifelong smokers light up again after being told by a medical professional that their habit could kill them.
When Zaman arrived at the clinic and saw thousands of people sleeping in their cars overnight just to get their blood pressure checked or their teeth pulled, she thought, This is happening in America. I can't believe it. Originally from Bangladesh, Zaman said when she tells her family members there about her film, they can't believe it either.
Obamacare Makes No Difference
Remote Area Medical opens as the debate over health care rages on in the U.S. The movie was filmed after the Affordable Care Act had been approved but open enrollments on the state exchanges had not yet started.
Brock, who claims no political affiliations, says the Affordable Care Act has had no effect on the turnout. For those who need RAM's services, even the public insurance option is too great an expense, and there aren't enough doctors or dentists where they live anyway.
"One of the reasons that we made the film the way we did was because we didn't want to ask about policy, we didn't want into go to Tennessee and ask people what they thought about Obama and Obamacare," said Reichert. "We wanted to just show it's really hard for people out there and it's much harder than people think. The people who are having the hardest time look a lot different than I think most would expect."
Remote Area Medical opens November 28 in New York at the IFC Center and December 5 in Washington, D.C., at the West End Cinema. The filmmakers are also planning a screening with U.S. Senator Tim Kaine, D-Virginia, on Capitol Hill.
Remote Area Medical has pop-up clinics planned throughout next year in the U.S., from Houston to Knoxville, and Anaheim, California, to Yerington, Nevada. New Yorkers still have to wait.