Remote-Control Maker is First U.S. Company Involved In Uyghur Worker Transfer Program
American remote-control maker Universal Electronics Inc. (UEI) sealed an agreement with authorities in the Chinese province of Xinjiang to transport hundreds of Uyghur workers to its plant in the southern city of Qinzhou, marking the first confirmed instance of a U.S. company participating in the transfer program that many critics have labeled "forced labor."
In a report published today by Reuters, the electronics company, which has sold its software and equipment to Sony, Samsung, LG, Microsoft, and others, confirmed its participation in the program.
Since at least 2019, UEI has employed Uyghur workers at its Qinzhou plant, with 365 of them working in its facility now. Reuters reported that on at least one occasion Xinjiang authorities footed the bill on a charter flight that brought Uyghur workers, under police escort, from their home city of Hotan in Xinjiang to UEI's facility in Qinzhou.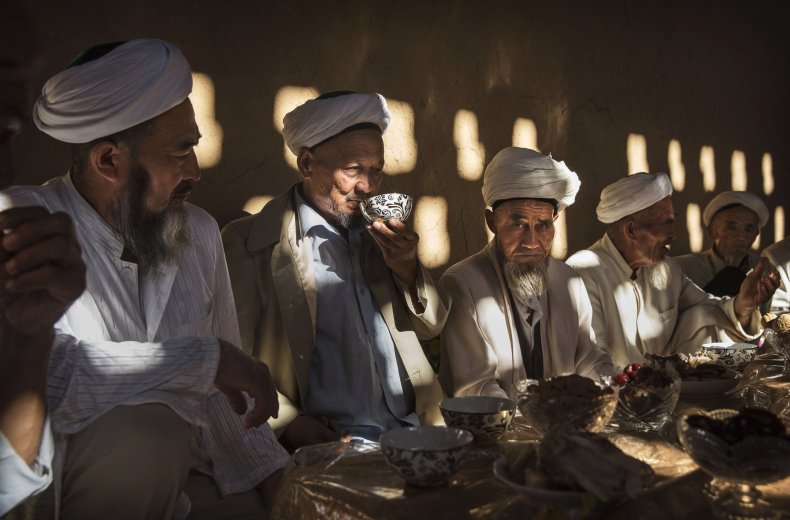 While Reuters stated they were unable to speak with the workers directly, the article said that the workplace conditions they faced "bear hallmarks of standard definitions of forced labor." The site reported that these conditions include working in isolation, being under police guard, facing restrictions on their freedom of movement.
Uyghurs are a Muslim ethnic minority in China that resides primarily in the Xinjiang region. The U.S. Department of Labor's Bureau of International Labor Affairs published a piece estimating that some 100,000 Uyghurs and other Chinese minorities may work under conditions of forced labor. It wrote that in the past they have manufactured gloves, hair products, textiles, thread and tomato products.
China combats this assertion. The country's Minister of Foreign Affairs told Reuters that "this so-called 'forced labor' is a completely fabricated lie," adding that "Xinjiang migrant workers in other parts of China, like all workers, enjoy the right to employment in accordance with the law."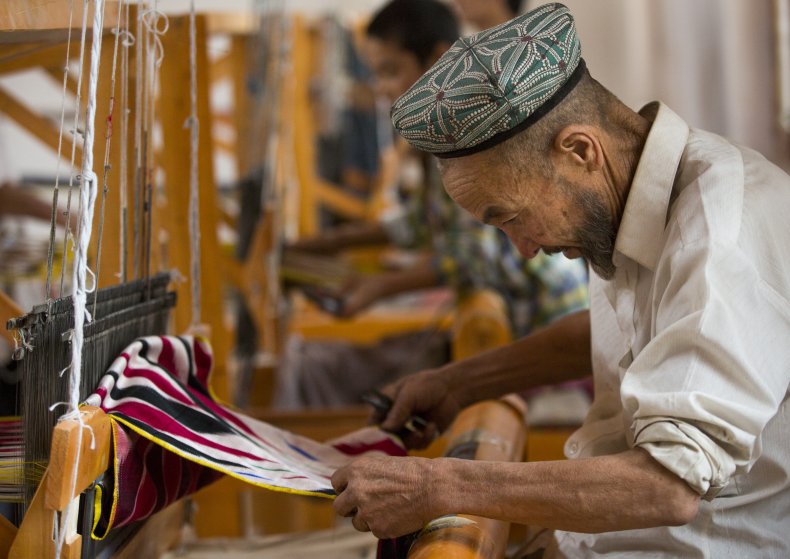 A UEI spokeswoman told Reuters that the company treated its Uyghur employees "the same as other workers in China" and said it did not regard their work as forced labor. However, the site reported that they are under surveillance by police and sleep in "segregated quarters." It also wrote that UEI agreed to share "daily reports" on them with local police.
In response to the Reuters piece, Sony said it would not comment on "specific suppliers" but added that it would terminate business with entities that violated its policy against forced labor. Samsung said it bans suppliers from using forced labor but did not comment on UEI. Microsoft also said it does not work with suppliers that employ through forced labor and included that it had not worked with UEI since 2016. LG refused Reuters requests for comment.
"Uyghur workers are the most convenient workers for companies," a labor agent hired by authorities in Xinjiang told Reuters. "Everything is managed by the government."