Removing the MCAT Could Improve Diversity in Medicine | Opinion
A panel representing the American Bar Association (ABA) recently voted to eliminate the Law School Admission Test (LSAT) as an admissions requirement for law schools. The main reason for doing this: to increase diversity in law schools.
The Association of American Medical Colleges (AAMC) should follow the lead of the ABA for medical school admissions by removing the Medical College Admission Test (MCAT) as a requirement.
For the past 10 months, I've been in the process of applying to medical schools. If taking into consideration preparing for and taking the MCAT, this process dates to 2020. No one in my family has entered medical school—or graduated from college—and I know from the beginning of this journey that people from the poor rural South, like myself, rarely make it this far. Every step of the admissions process has been designed to keep me and other individuals underrepresented in medicine, including Black and Latinx applicants, out of medical school.
Medical schools have historically been dominated by white men from privileged backgrounds, making no room for racial minorities, poor individuals, and those with other minority statuses (LGBTQ, rural, first-generation). Today, nearly one in four medical students reported coming from a home in the top 5 percent of all households with an income. Only 12 percent of medical students are the first in their families to graduate college. And from 2021 to 2022, the percentage of Black matriculants into medical schools decreased 9.9 percent.
The MCAT only exacerbates this problem, adding an unnecessary barrier for underrepresented individuals entering medicine. The MCAT can be a determining factor in securing interviews for medical schools, with many schools having a minimum required score. Minorities, on average, score lower on the MCAT due partly to socioeconomic disadvantage. Unlike most of their peers, minorities often don't have access to resources like expensive exam preparation courses that can cost up to $10,000.
Additionally, the MCAT is not a good predictor of whether someone will be a good doctor. It is not associated with performance during medical school nor does it capture important skills, such as empathy, that foster a positive doctor-patient relationship.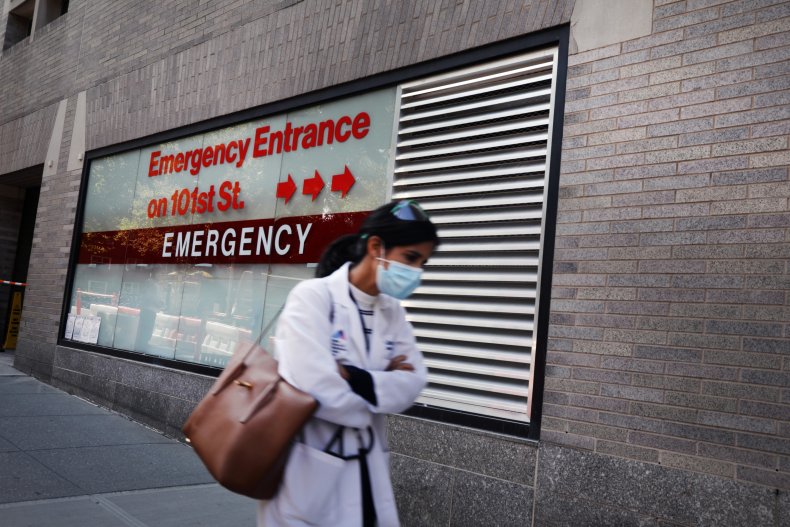 Some argue for reforms to the medical school admissions process but don't consider eliminating the MCAT altogether. Two students recently argued that a pass/fail exam for the MCAT, similar to other assessments during medical school such as Step 1, would be an appropriate way to increase diversity. An article published in JAMA Health Forum proposed several policy reforms for the medical school admissions process but stopped short of eliminating the MCAT as a requirement.
I don't believe weak reforms will get us to where we need to be.
To be sure, evaluating applicants on their ability to become a good doctor is of the utmost importance. But to do so, a holistic review process without reliance on a MCAT score, ideally created and advised by the AAMC, must be uniformly implemented across U.S. medical schools. Many other characteristics matter more than a standardized test score, such as an individual's willingness to acknowledge the role of structural forces, such as racism, in health care.
Most schools have utilized some elements of a holistic approach in recent years, though how this is implemented varies. A study of 104 public health professions schools in 45 states did find that such an approach increased diversity within the study body. However, the MCAT is still part of this review process as it stands.
I am not confident I will get into medical school. Regardless of the outcome of my personal journey, I still believe the AAMC has an obligation to eliminate the MCAT as a requirement for medical school. Until then, medicine will continue to be a field that does not reflect the diversity of the general population.
Tyler Harvey is a public health researcher and health equity scholar. Tyler is also a Public Voices Fellow with TheOpEdProject in partnership with the AcademyHealth.
The views expressed in this article are the writer's own.