'Ren & Stimpy' Creator's Accuser Urges ViacomCBS To Cancel Planned Reboot
An online petition to halt the planned reboot of the animated series Ren & Stimpy has been launched by one of the individuals who has alleged sexual misconduct by the show's creator, John Kricfalusi.
Robyn Byrd publicly accused Kricfalusi of having a relationship with her during the 1990s, during the original run of Ren & Stimpy. Byrd and Kricfalusi began communicating when Byrd was 14 years old. When she was 16, she moved in with Kricfalusi while working as an intern at Kricfalusi's animation studio, Spumco. According to Byrd, Kricfalusi touched her inappropriately while she was still a minor.
Byrd's petition claims that ViacomCBS's reboot of Ren & Stimpy, expected to be aired on Comedy Central, will bring back bad memories for both fans of the show and individuals who used to work for Kricfalusi.
Byrd wrote that Kricfalusi, also known as John K., may reenter the public spotlight if the reboot becomes successful. "This man used Ren & Stimpy to lure young people to his studio and into his confidence, only to abuse them, stunt their careers, and molest young girls," Byrd's petition read. "He WILL DO IT AGAIN. Not only that, but seeing his characters come back to life will re-traumatize many of his victims."
"Bringing back original crew to work on the film would be difficult and contentious," Byrd added. "Even if they wanted to come back, again Viacom would only be recycling [intellectual property]."
Newsweek reached out to ViacomCBS for comment.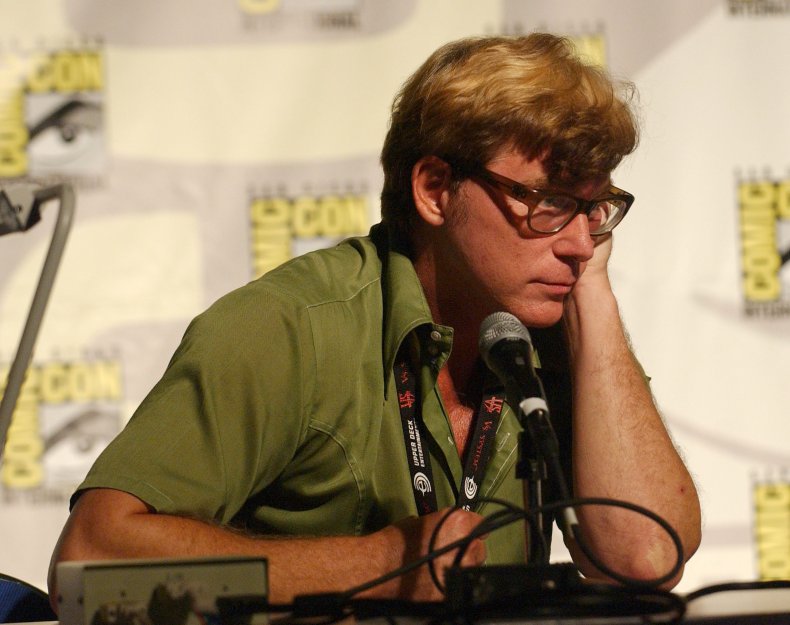 When allegations against Kricfalusi became public in 2018, an attorney for Kricfalusi said in a statement to BuzzFeed News that the 1990s were "a time of mental and emotional fragility" for Kricfalusi.
"Over the years John struggled with what were eventually diagnosed mental illnesses in 2008," the statement continued. "To that point, for nearly three decades he had relied primarily on alcohol to self-medicate."
Kricfalusi is not expected to be involved with the new production, nor is he slated to receive any money from the show's relaunch.
Ren & Stimpy originally aired from 1991-1995 on the Nickelodeon network. Displaying a surprisingly adult sense of humor for a program shown on a children's television network, Ren & Stimpy became a hit. Kricfalusi was fired from the program in 1993 by Nickelodeon executives who chalked Kricfalusi's release up to creative differences.
Kricfalusi rebooted the program as Ren & Stimpy "Adult Party Cartoon" in 2003 on the Spike TV network. Amping up the adult themes, the show received a TV-MA rating. Terrible reviews and adverse fan reaction caused the cancellation of the show after only three of the six planned episodes were aired.
Allegations of misconduct have been leveled against others in the animation businesses. In 2017, then-head of Pixar John Lasseter was forced to step down after being named by multiple individuals as making unwanted sexual advances. In 2019, Lasseter was named the head of Skydance Animation.
Lasseter's appointment caused actor Emma Thompson to pull out of a role in an upcoming Skydance Animation production. "If a man has been touching women inappropriately for decades," Thompson wrote in a letter released in February 2019, "why would a woman want to work for him if the only reason he's not touching them inappropriately now is that it says in his contract that he must behave 'professionally?'"