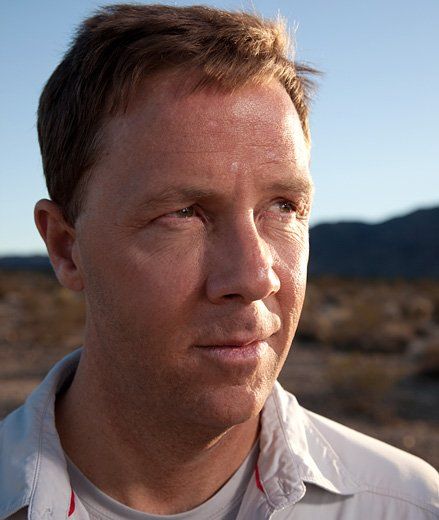 Racked by post-traumatic stress after a harrowing tour in Afghanistan, Marine Cpl. Matthew O'Hara figured his best medicine would be the companionship of Sgt. Rocky, a black Labrador retriever who had been his inseparable partner for eight months on the battlefield. But O'Hara assumed it was impossible. The military had given Rocky a prestigious canine promotion: his new mission was to scare away birds at the Virginia base housing President Obama's Marine heli­copter squadron.
Then fortune barked at O'Hara. He re­ceived a package in the mail from Kael Weston, a former State Department of­ficer who had been a political adviser to Marine units in Iraq and Afghanistan. In­side was a documentary about dogs that served alongside U.S. troops on Pacific islands in World War II.
O'Hara had never met Weston. A few months earlier, at a benefit dinner for wounded Marines, Weston was intro­duced to one of O'Hara's fellow dog han­dlers, who had been trying, with little luck, to get his pooch back from far less august circumstances. Weston volun­teered to help. As he delved into that case, he stumbled upon the documentary—and decided to buy a half dozen copies to send to the Marine's buddies as a gesture of gratitude. When the video arrived at O'Hara's house, his mother wrote a note to Weston, who latched onto her son's cause. He tirelessly lobbied senior com­manders, sometimes firing off middle-of­the-night emails. "The president can have any other dog he wants to chase birds," Weston told one of them. "This Marine deserves his dog."
A month later, Rocky returned to O'Hara's side. Weston's willingness to take on the White House and call in chits with generals, all for a lowly grunt he didn't know, was hardly surprising to those who have served alongside him in the nastiest corners of Iraq and Afghani­stan. Many of his fellow diplomats re­fused to stir trouble, lest they be denied cushy postings in Europe after their war-zone tours. But Weston had no interest in cocktail parties or a long career in the Foreign Service—and no qualms about fight­ing for the interests of ordinary Afghans, Iraqis, and Americans, whether it meant crossing his bosses at State, powerful lo­cal chieftains, or four-star commanders.
Weston stands alone in the annals of modern American diplomacy. He spent more time in Iraq and Afghanistan—seven consecutive years—than any other State Department officer. What he did there couldn't have been more different from traditional cocktail-party diplo­macy: he was a political adviser to com­bat units on the battlefield, where he forged uncommonly honest and effec­tive relationships with top command­ers, giving him unrivaled influence in shaping war policy on two fronts. His bravery and persistence awed his fellow diplomats and prompted several gener­als, who reserve praise for only the most deserving, to consider him an American hero. When other officers asked Maj. Gen. Larry Nicholson, who commanded a Marine brigade in Afghanistan, why he brought Weston on every trip and into every meeting, he told them his po­litical adviser was "the sharpest civilian I know." After he spent two and a half years in the Iraqi hellhole of Fallujah— before, during, and after the bloody op­eration to retake it from insurgents—his boss at the U.S. Embassy in Baghdad, political counselor Robert Ford, said Weston "had the toughest, most danger­ous assignment of any State Department officer worldwide." Ford, who would later be named ambassador to Damas­cus and would refuse to be intimidated by Syrian dictator Bashar al-Assad's thugs, called Weston braver than any other State Department official he had ever met.
All that time on the ground led Weston to adopt an extremely unusual position in the debate over the Afghan war. A life­long Democrat and staunch Obama supporter, he nevertheless broke with the president over the decision to approve a 30,000-troop surge in late 2009. Weston didn't think a big-footprint counterinsurgency strategy could work in Afghani­stan. Yet he wasn't a fan of the narrow counterterrorism mission advocated by Vice President Joe Biden either. Instead, Weston wanted the U.S. to go long. He thought the president should determine how many troops he was willing to com­mit to Afghanistan for a decade, and then pledge that level of support. Weston was convinced that a smaller but enduring footprint would be smarter on all fronts. It would appeal to the Afghans, who chafed at the presence of so many foreign soldiers on their soil; it would compel the Afghan Army to more quickly as­sume responsibility for fighting the Tal­iban and securing the population; and it would lead the Americans to abandon grand dreams of nation building. It would force the United States to focus on only the most essential tasks: killing big-fish Taliban, training the Afghan Army, and supporting modest programs to improve the government. "Afghanistan is a mara­thon, not a sprint," he said. The surge was a sprint. And America got winded too quickly.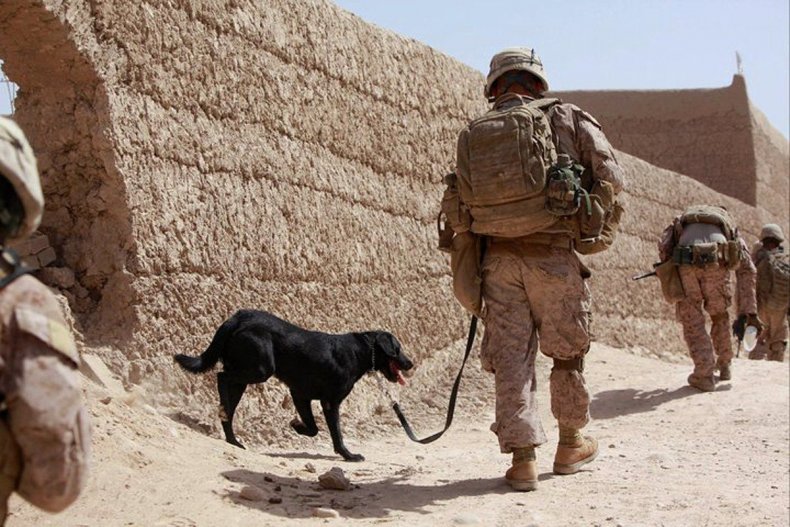 With his tousled hair and fondness for jeans—he eschewed the pressed khakis fa­vored by his colleagues—the now 40-year­old Weston didn't look like an influential diplomat. That's how he preferred it. He had joined the State Department in 2001 after failing out of a doctoral program at the London School of Economics. Eager to make his mark, he went to Baghdad in 2003, but he soon chose to leave the air-conditioned comfort of the Green Zone for violence-racked Fallujah. He pre­ferred to live among frontline Marines, where food was served in a bag, morning ablutions involved a hole in the ground, and sleep—what little of it there was—oc­curred on a canvas cot, in a dusty tent. When he was done in Fallujah, he signed on for a yearlong assignment in Afghani­stan's Khost province—"the real 9/11 ge­ography," he called it—before returning to Iraq for a job in Sadr City, Baghdad's rough-and-tumble Shiite slum. In 2009, when he heard Obama was sending the Marines to Afghanistan, Weston called in favors to leave Baghdad early and join Nicholson's brigade.
As the State Department representa­tive to the brigade, he was supposed to advise the Marines about Afghan govern­ment matters, palaver with local leaders, and keep his bosses in Kabul apprised of political developments in the Marine area of operations. Fellow diplomats who had similar jobs generally stuck to those re­quirements, but Weston viewed himself as the brigade's political commissar. He constantly reminded the Marines that the military had been deployed in support of Afghan and American civilian leaders.
When he visited primitive combat outposts, he gravitated toward Marines whose body armor displayed a chevron with crossed rifles—the insignia of a lance corporal, the second-lowest rank among those deployed in the wars. It intrigued Weston the way a colonel's eagle or a general's star might draw the attention of other diplomats. He believed the best way to understand what was really happening on the ground was not to ask the staff of­ficers; they were too eager to please and would varnish the truth. He preferred to gab with the Marines who did all of the inglorious work; they saw everything, and, more often than not, they told it like they saw it. But it was far more than fact gathering. He genuinely cared about them. He knew the men and women at the lowest rungs of the military paid the ultimate price—in lost lives and limbs—for decisions made in the Pentagon and the White House.
Weston also believed in listening to Afghans, something too few American diplomats seem to do anymore. And this helped to drive his unusual views on the surge. As the Obama administration was debating the merits of a troop increase, Weston traveled around Helmand prov­ince to query the locals. He talked to the governor, to a group of soldiers, to a bunch of day laborers. "Most appar­ent in these conversations—whether in a room filled with animated ANA [Afghan National Army] officers and soldiers or conversing with elders in front of mud compounds and rundown bazaar shops— was an implied question: Just how long will the coalition stay in Afghanistan?" he wrote in a cable. "The size of our ongo­ing troop commitment seemed to matter less in their minds than U.S.-led coalition stamina, the extent to which our side of the partnership will endure."
Top U.S. generals, including David Pe­traeus and Stanley McChrystal, needed the surge to implement their counter­insurgency plan. They wanted the new troops to battle back insurgents so that teams of American diplomats and aid workers could build local governments. By providing basic services such as education and health care, the gener­als hoped residents would forsake the Taliban and cast their lot with President Hamid Karzai's government. But that ef­fort required the support of Karzai, who had no intention of providing it. After all, the American plan would disrupt the pa­tronage networks that kept him in power. Weston recognized all this before almost anyone in the U.S. government. When the Marines wanted to charge into remote hamlets, he counseled restraint.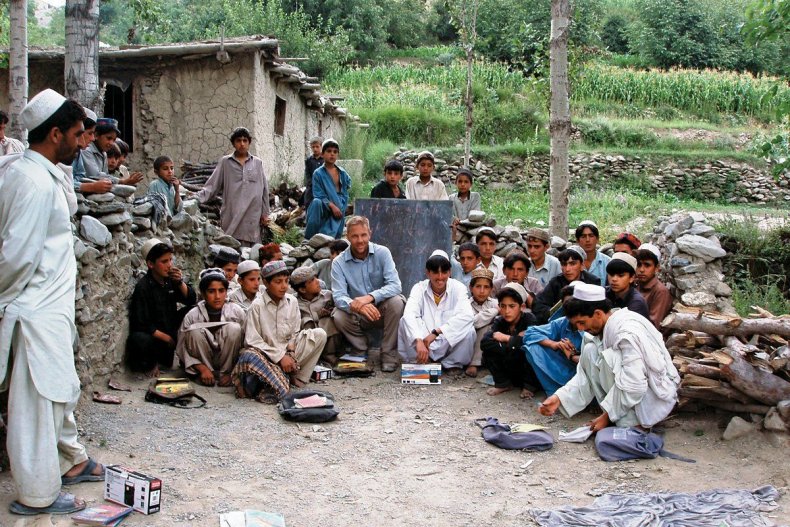 To Weston, all this folly was brought into stark relief in Now Zad, a Taliban­ infested town in northern Helmand that had been abandoned by its residents. A Marine infantry company there was sur­rounded on three sides by insurgents hid­ing in trenches and abandoned houses. A debris-strewn no man's land lay in be­tween, trod only by wild dogs. Injuries Zad was a ghost town that lacked the strategic significance to merit any more troops or dollars. They saw stalemate as a good-enough outcome in an imper­fect war: a small unit of Marines had tied down hundreds of insurgents who couldn't launch attacks elsewhere.
Marine commander Nicholson had resolved to completely evict the Taliban and allow the residents to return home. But American and British diplomats in the provincial capital maintained that Now Zad was a ghost town that lacked the strategic significance to merit any more troops or dollars. They saw stalemate as a good-enough outcome in an imperfect war: a small unit of Marines had tied down hundreds of insurgents who couldn't launch attacks elsewhere.
Weston went to see for himself. Over three days, he climbed a guard tower to gaze at pomegranate trees rigged with explosives and walked through the shut­tered bazaar, praying his next footfall would not be atop a pressure-plate IED buried in the dirt. As he prepared to depart the town, a young corporal ap­proached him. "Sir, I just hope this all adds up," he said. "All of my friends are getting hurt over here."
In a classified cable to the embassy, Weston argued that pacifying the town would require significant resources, and the Afghan government would not likely support the effort. Now Zad, he wrote, "does not presently measure up to other areas in terms of inherent strategic importance."
Nicholson was unmoved. He told Weston that he wanted to send more Marines to Now Zad so the town could be saved. I happened to be sitting in Nicholson's office one night when the subject came up. What followed was an extraordinarily raw discussion, the likes of which almost never occurred between generals and civilians.
"The people have to want to come back," Weston said. "And right now, it doesn't sound like they want to."
"If you clear it, they will come," Nichol­son responded.
"I'm just being honest with you," Weston said. "Our report card ain't going to be about Now Zad."
"When Now Zad starts to be repopulat­ed, it will be one of the biggest stories to come out of Afghanistan."
"If the world still cares about Afghanistan."
Nicholson ignored Weston and dis­patched hundreds more Marines to Now Zad. They pacified the town, and residents trickled back. But the world didn't care, and it has done little to make the overall country safer. The Afghan government hasn't done much to win the support of the people who live there. As U.S. troops come home, the Taliban appear poised to reassert themselves in Now Zad—and across much of the country. Weston knew all along that winning individual battles doesn't mean you win the war.
Weston's go-long message hasn't generated much traction in the fading national debate over America's exit strategy. It doesn't appeal to let's-go-home Demo­crats or to stay-the-course Republicans. It's the sort of middle-ground approach that no longer finds favor in hyperparti­san Washington.
Weston used to be a political junkie. He'd stay up late on Sundays to watch the talk shows, which are rebroadcast on the Armed Forces Network at night. In 2004 he formed a Democratic Party club in Baghdad's Green Zone, which was laden with George W. Bush appointees—he called it Donkeys in the Desert. In 2008 he urged everyone he knew to vote for Obama. Today, Weston wants nothing to do with Washington, which, he believes, is devoid of great statesmen. He handed in his official black diplomatic passport and resigned from the State Department. He now spends his days hiking in Utah and Colorado.
But Weston hasn't lost his will to fight for the right causes. When he learned of the Marines trying to get their dogs back, he pounced. "I can relate to them," he says. "Coming home from war isn't easy." Weston says he, too, had trouble readjust­ing to life back in the United States. "I was depressed with our politics—and I was depressed. I hit a wall." His opposition to Marine incursions in places such as Now Zad also drove him to help O'Hara. The corporal had been stationed in a re­mote valley not far away, and Weston feels pangs of guilt that he did not fight harder to keep troops out of there.
Last fall he took a cruise along the Nile with a State Department friend. When he learned that the U.S. Embassy in Cairo didn't send political officers into Tahrir Square during the demonstrations that led to Hosni Mubarak's ouster, Weston made another trip to Egypt—just to talk to ordinary Egyptians. Although he went as a private citizen, he devoted his days to informal diplomacy. He wanted to learn what the Egyptians really thought, and he wanted to help the United States. "If we spend time with people who don't have official titles, who aren't looking for contracts, we'd understand a hell of a lot more than simply talking to gover­nors and ministers," he says. American diplomats, he insists, cannot fool them­selves into engaging with the Arab street by sending tweets from behind fortified walls. "We need to go out and talk in para­graph length. You build relationships. You build trust. You connect. And you can't do that with a keyboard."
That sort of interaction, unfortunately, is even less likely to occur today than it was before. The State Department has gone into bunker mode since the murder of the U.S. ambassador to Libya, Christo­pher Stevens, who also believed in face-­to-face diplomacy with the local popu­lation. American diplomats now face a future of thicker blast walls, more bullet­proof glass, and more time within their Green Zones, cut off from the very people they need to help—and hear from.
Meanwhile, after a year of long walks in the Rockies and road trips to the grave sites of Marines he knew, Weston has decided to get back in the saddle. Not at State, but on his own horse. Reason­ing that he can have a bigger impact by working outside government, he has signed on as an adviser to Spirit of Amer­ica, a nonprofit that matches private donors with U.S. military units seeking funding for reconstruction projects. Ef­fective outreach and foreign aid, he has concluded, don't require a black diplo­matic passport. He wishes more Ameri­cans would do what he did on his second trip to Egypt: travel to the Muslim world, not just to sightsee but to talk to ordinary people. "We shouldn't hunker down af­ter these wars. Our American story is so powerful," he says, recalling how a young Afghan sent him a condolence note after the death of astronaut Neil Armstrong. "You don't need to be an offi­cial spokesperson for our nation to break down barriers."