Army Blames Rebel FARC Militants for Deadly Blast That Shook Colombia's Fragile Peace Process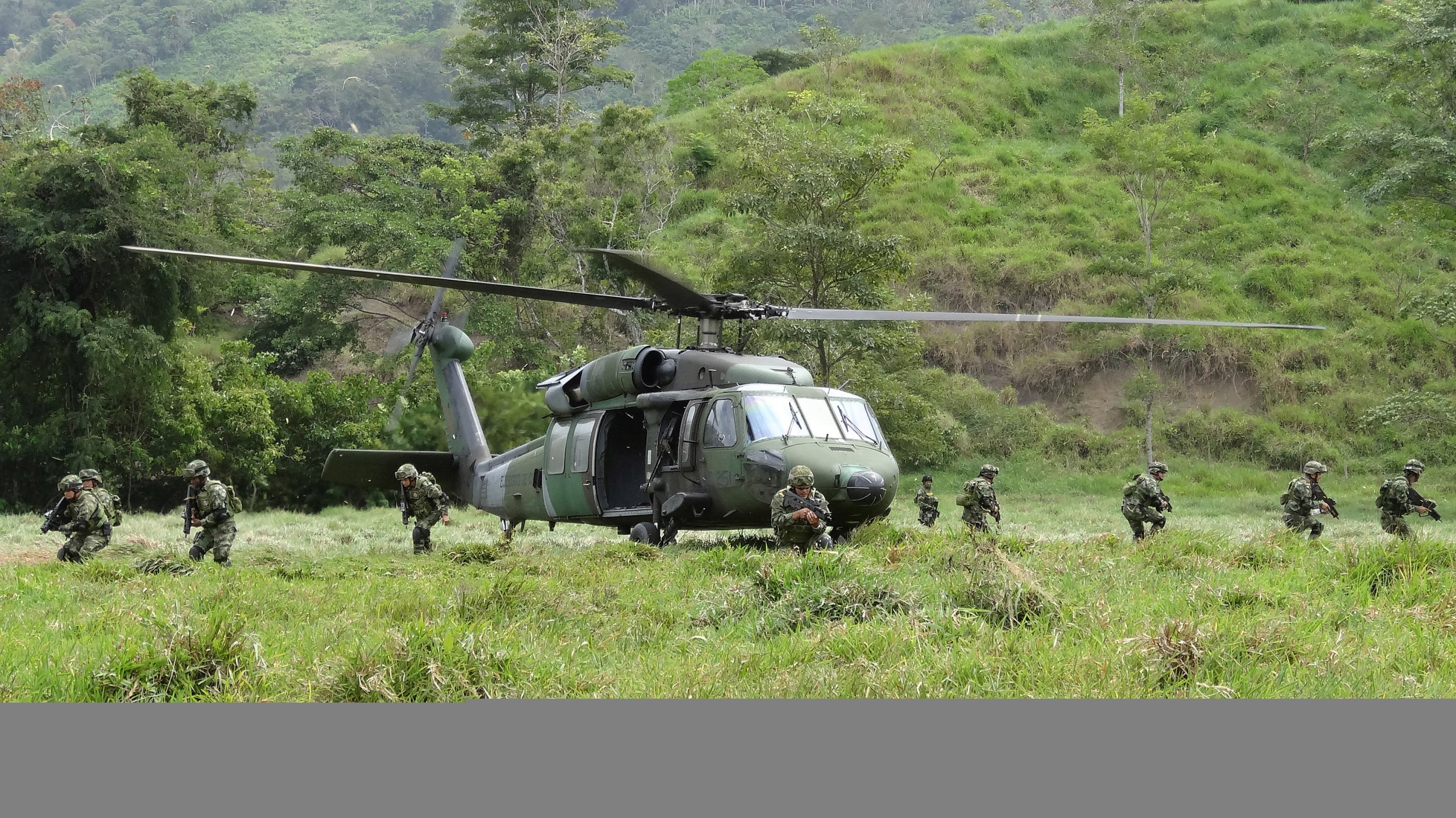 The Colombian army has blamed 1st Front, a dissident group of FARC rebels opposed to peace, for a bomb that killed a soldier and wounded four people.
The blast occurred in the remote area of Guaviare during a patrol late on Saturday, the Associated Press and local media reported.
The area was formerly under rebel control before FARC leader Rodrigo Londono, known as Timochenko, and the Colombian President Juan Manuel Santos signed a peace deal last year. The 1st Front is one of six groups that have refused to accept the deal.
President Santos condemned the attack on Sunday in a statement shared on his Twitter account, and expressed solidarity with the families of those affected. "The best tribute to victims is to guarantee the truth and ensuring that it won't happen again," he added.
The attack took place the day before the country observed its annual commemoration to victims of the armed conflict, highlighting the fragility of the peace process in a country where the government and rebels have been at war for 50 years.
Speaking to the UN Security Council on April 5, the UN envoy for Colombia Jean Arnault warned there was a "relatively short window of opportunity" to lay the foundation for a long-lasting peace in the country.
A key feature of the deal is the complete disarmament of the rebels. Arnault said the registration of weapons surrendered by FARC rebels was close to completion.
According to the agreement, rebel fighters will move to 26 transition camps around the country to prepare for their reintegration into society. However, some rebel leaders have complained that the facilities provided lacked basic amenities, the BBC reported.
President Santos was awarded the Nobel Peace Prize in 2016 for his part in reaching the peace deal. The Nobel was announced a few days before the deal, signed by both parties, was rejected by the Colombian public on October 2, 2016.
A small majority of 50.21 percent voted against the deal compared with 49.78 percent in favor, a slim margin in a referendum with a turnout of 37 percent.